ATS Xtend™ UV Online

Integrated UV-Vis analysis in your dissolution tester of samples in real-time for each timepoint.
IMMEDIATE - Dissolution results can be viewed in real-time as they are generated, reducing analysis time and associated costs
FAST - Sample as often as every 60 seconds in each vessel if short timepoint intervals are required for your modified release methods
CLOSED - Withdrawn sample volumes are immediately returned to vessels after UV-Vis measuring
ANALYSIS - Single wavelength and multi-component analysis of all samples simultaneously
INTEGRATE - Different spectrophotometers with double beam or diode array technology can be integrated
DATA INTEGRITY - All UV-Vis results and protocolled test conditions are consolidated in a single test report
NETWORKING - Network multiple dissolution tester to share methods, consolidate batch records from different systems, and simplify user administration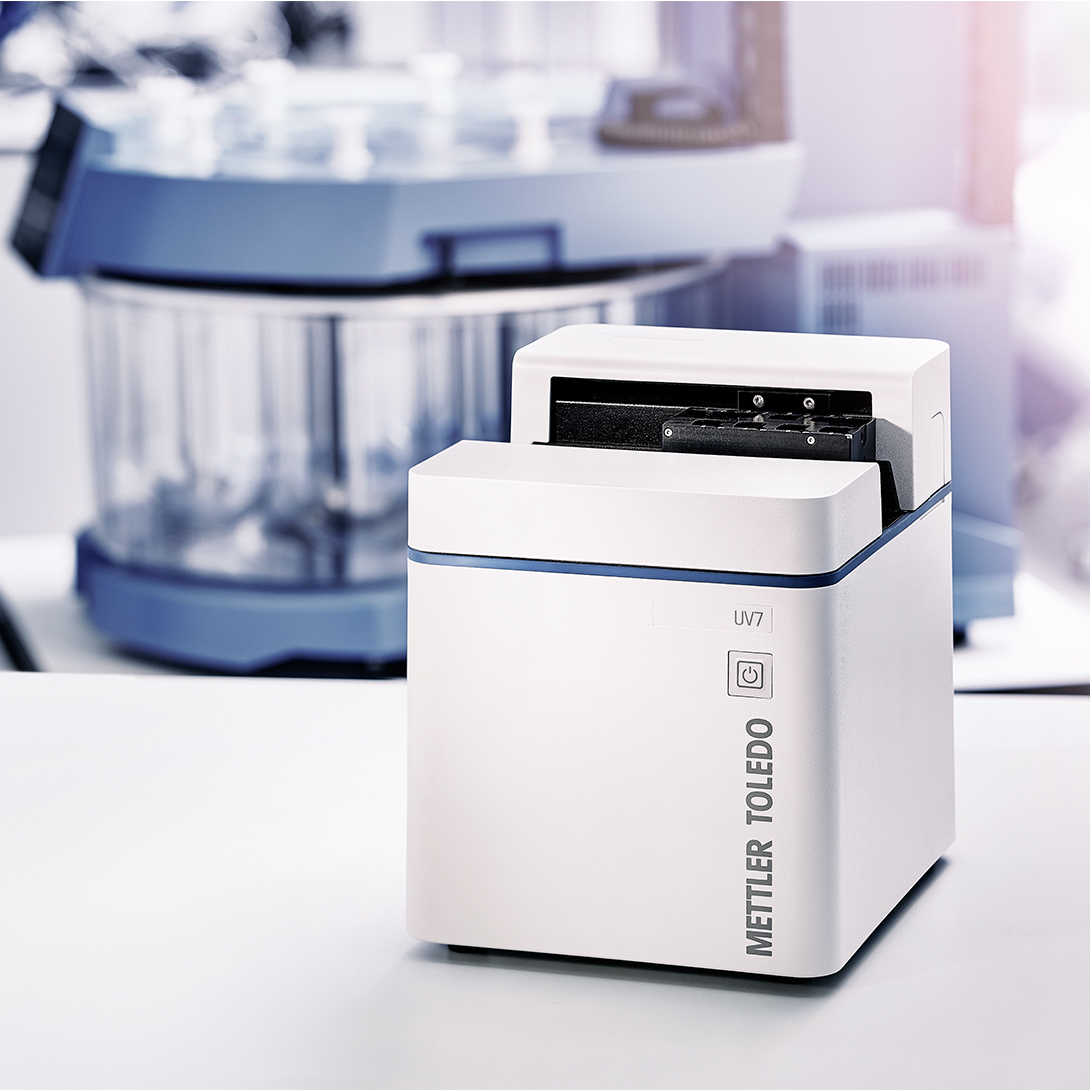 Immediate results.
The ability to immediately analyze 6-8 dissolution samples in parallel at each sampling point with an integrated UV-Vis spectrophotometer, delivers real-time results and dissolution profiles. At the same time, the ATS XtendTM dissolution tester prevents mistakes and simplifies data management. All UV-Vis measurements are automatically consolidated with protocolled test conditions into one single report.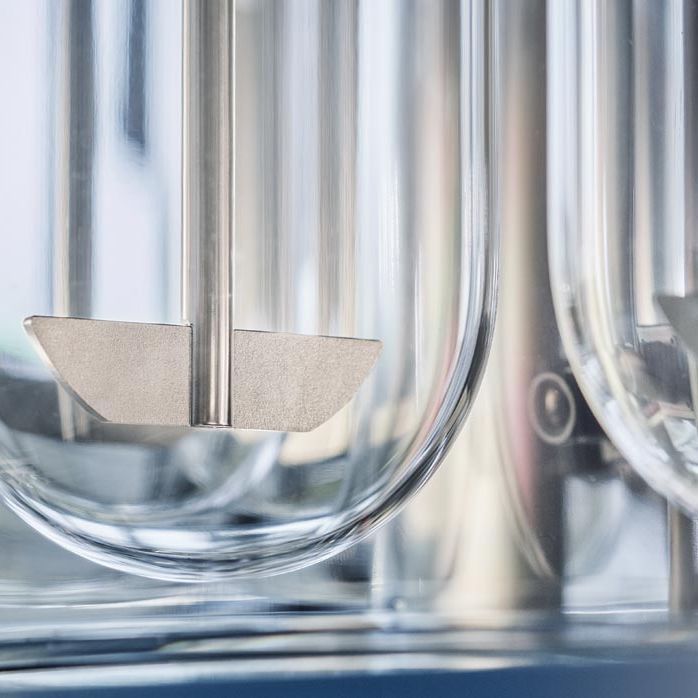 Simultaneous sampling.
XtendTM allows flexible automation of your sampling process. Pull samples simultaneously with motorized lift-in/out AutoLiftTM cannulas, use innovative HollowShaftTM, or sample with resident probes. Pulled samples are immediately returned into the vessels after UV-Vis measuring. Media replacement for delayed release (DR) or modified release (MR) methods is no longer needed.
More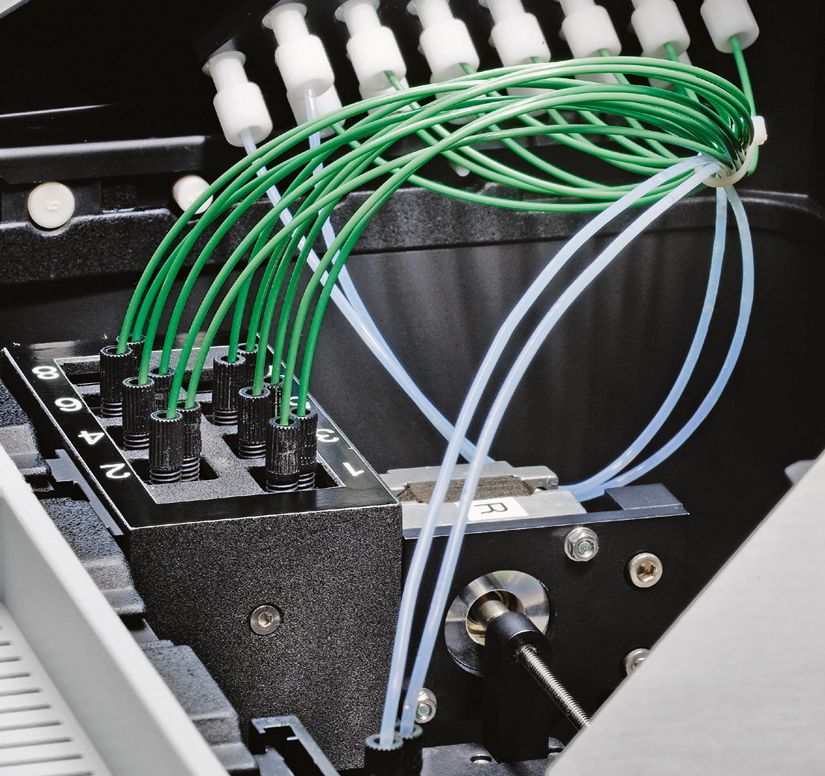 UV-Vis spectrophotometer.
The ATS XtendTM allows integration of different UV-Vis spectrophotometers with an automated cuvette changer for testing of dissolution samples from 6-8 vessels. Perform single wavelength and multi-component analysis with double beam UV-Vis technology (CDD) or execute a full scan as often as every 60 seconds with diode array.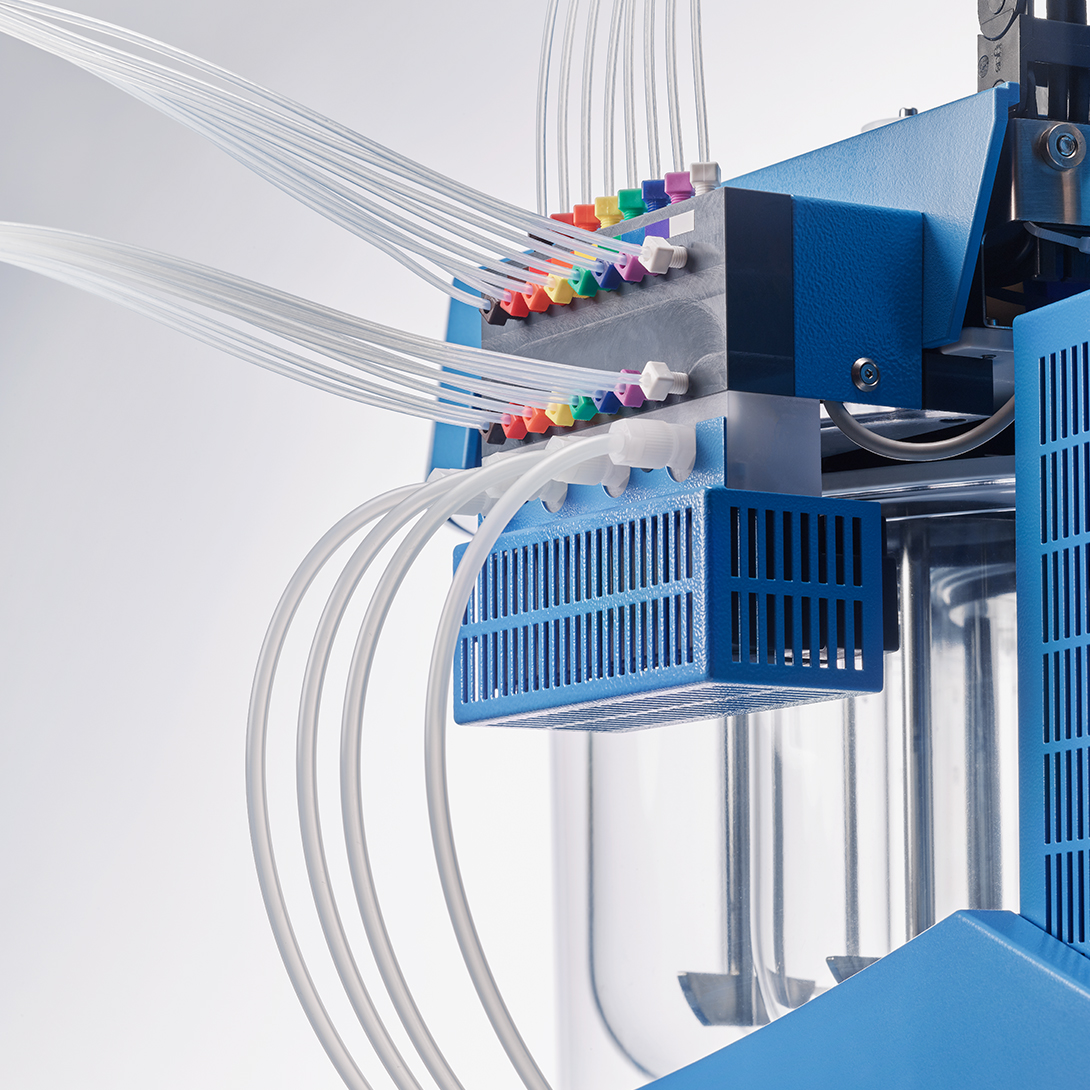 Simplified cleaning.
Once a dissolution test has been completed, the ATS XtendTM assists operators to clean the setup. Equipped with a multi-media valve, the system automatically flushes all sample lines and tubings at the click of a button.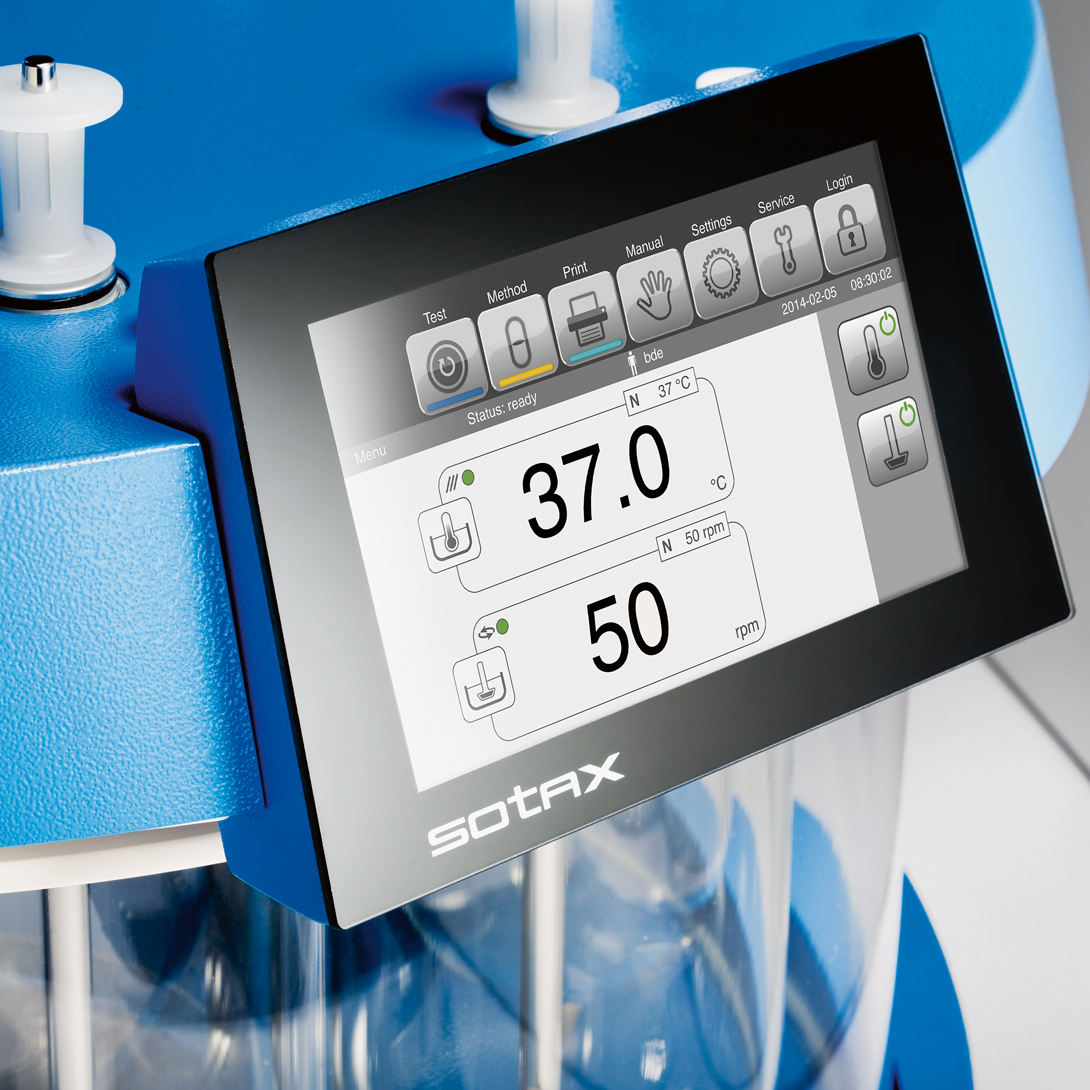 Network your system.
Avoid redundant management of user groups, users, and passwords - or share dissolution methods between XtendTM dissolution tester UV Online or On-/Offline systems. Networking with powerful q-doc® software allows streamlining your data handling processes and consolidation of different types of tests into one single batch report.