UV7 Spectrophotometer
Compact and fast diode array UV-Vis with FastTrack™ technology
COMPACT - Robust space-saving design with minimum footprint requirements
FAST - Full spectrum scan in less than 1 second with 2048 channel CCD array detector
DURABLE - Long-life pulsed Xenon flash lamp for stable and repeatable measurements
TECHNOLOGY - Quartz glass fibers guarantee excellent signal to noise ratio with optimal light guidance and yield
VERIFICATION - Plug & play performance verification with innovative CertiRef™ qualification tool
INTEGRATION - Seamless integration with Xtend™ dissolution systems
ACCESSIBLE - Open sample area with automated cell changer for 6-8 channels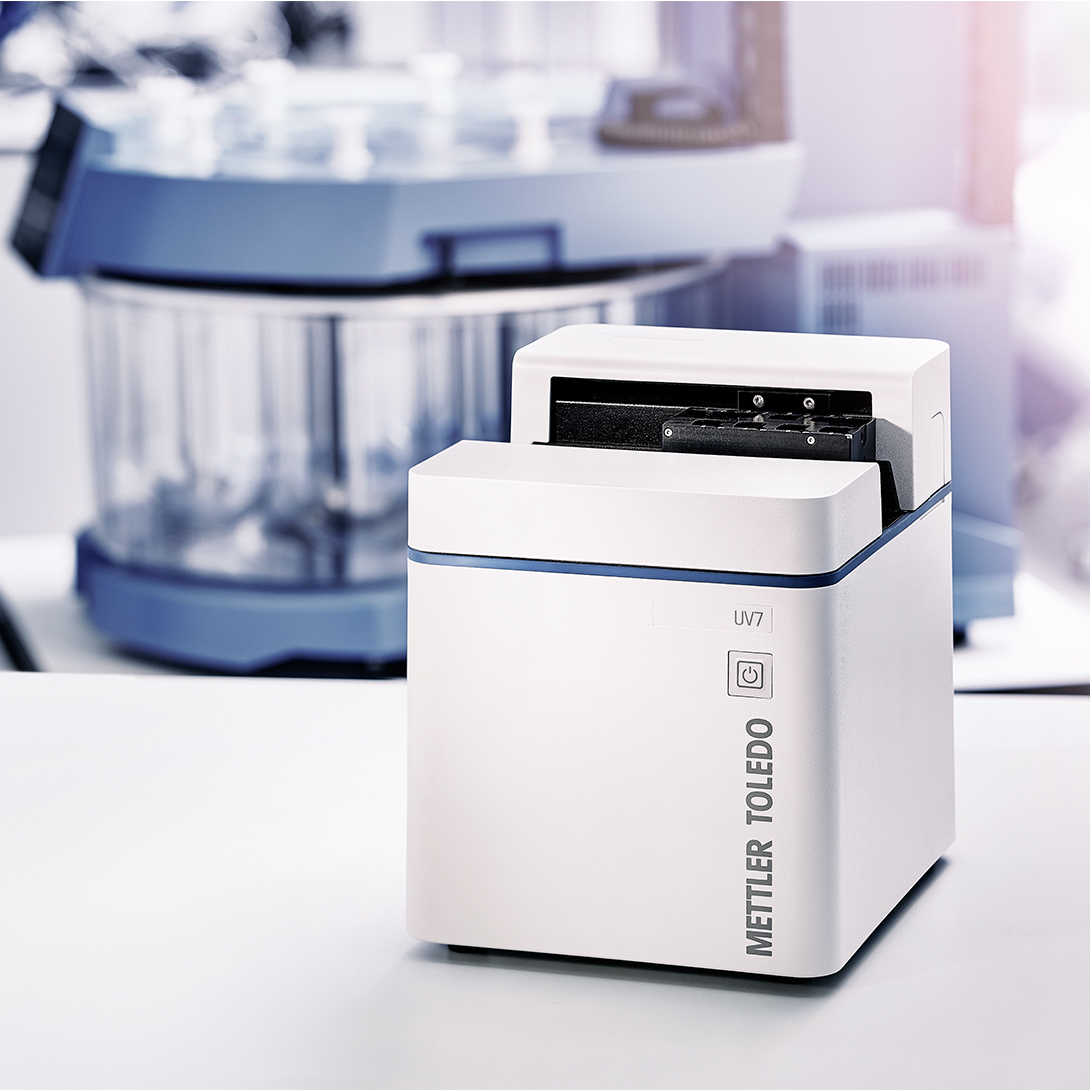 Fast. Compact. Precise.
The innovative UV7 UV-Vis spectrophotometer combines superior optical performance with a strikingly small footprint and fully compliant operation according to USP and Ph.Eur. Pharmacopoeia requirements. Equipped with an automated cell changer, the UV7 seamlessly integrates with XtendTM dissolution systems for online UV-Vis measuring in real-time.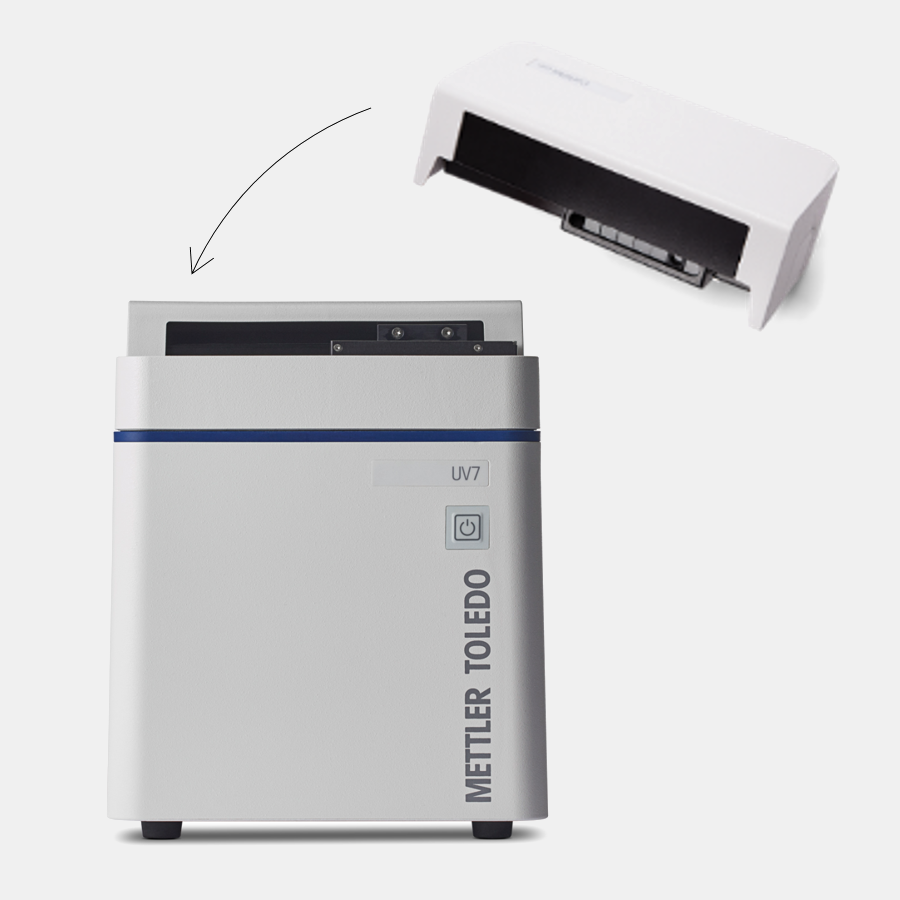 Performance verification.
Daily or weekly UV-Vis performance verification has never been easier. The plug & play CertiRefTM tool is easily installed within seconds - and the automated UV-Vis verification routine starts at the click of a button. At the end of the verification test, a detailed report of all results is generated, including evaluation and comparison with acceptance criteria as required by Pharmacopeia.