Proven to be the most advanced, precise, and user-friendly manual tablet hardness tester, the MT50 with high-precision Dr. Schleuniger® technology is an all-time favorite in both laboratories and compression rooms. Robust and very easy to use, the manual tester sets new standards in fast and precise manual operation – from multi-parameter runs to simple hardness tests of all types of samples, shapes, and materials.

Measuring of 5 parameters: Hardness, Length / Diameter, Width, Thickness, Weight / Mass
Configurable test reports and various printer interfaces including export of test results to USB flash drive
Optimized jaw movements for highest precision and short cycle times
Compliance by design according to USP <1217> and Ph.Eur. 2.9.8 requirements
Robust Dr. Schleuniger® measuring technology
Intuitive icon-based EasyTouch™ operation
Data integrity and 21 CFR, Part 11 compliant data management with q-doc®
High-precision qualification tool for hardness adjustment & verification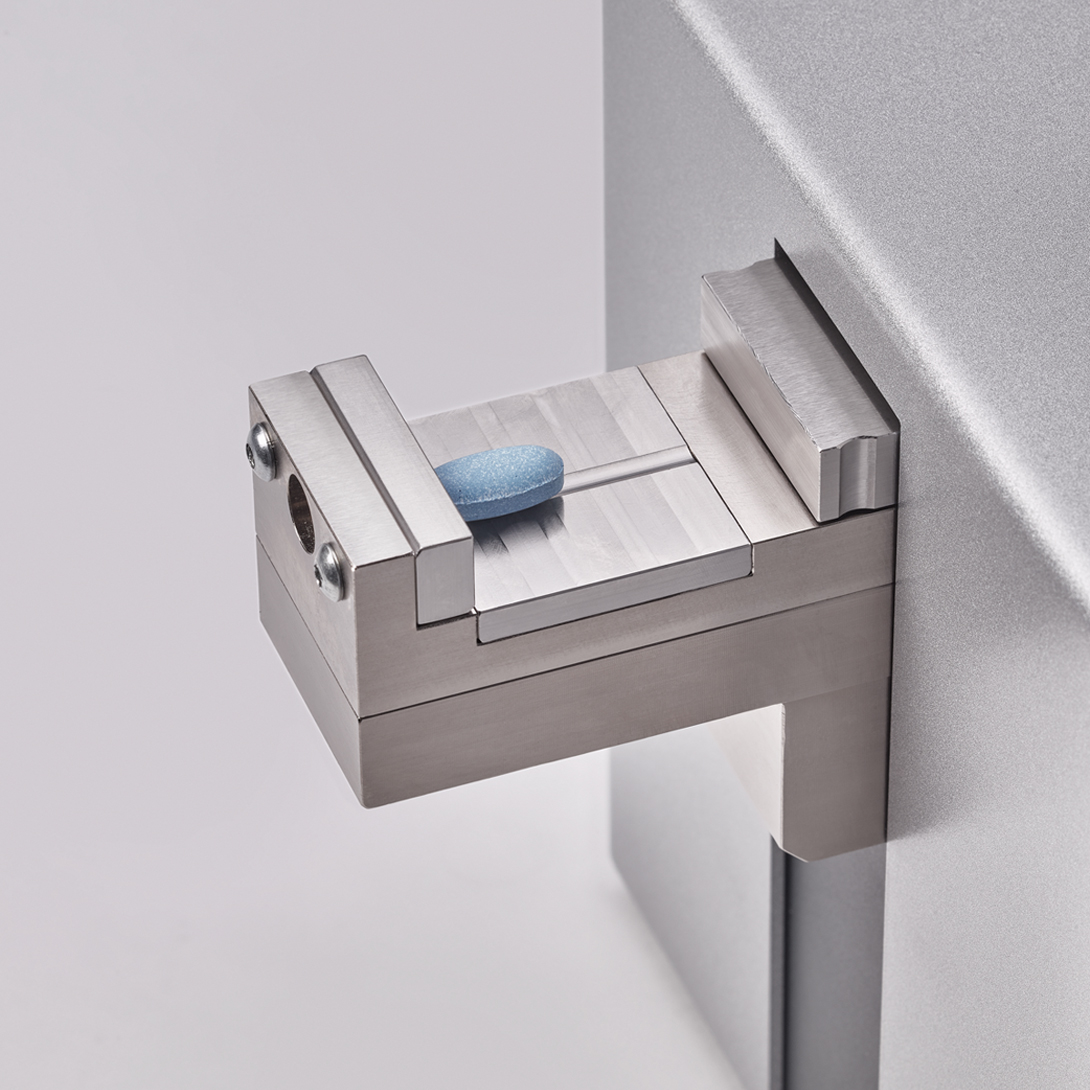 Testing of all tablet shapes, sizes, and materials
The open and accessible test area allows for simple tablet handling by the operator – and doesn't limit the flexibility of the MT50 to measure virtually all types of tablet shapes, sizes, and materials. From standard tablet hardness tests to tensile strength and three-point flexure testing, the MT50 allows to perform different test types in full compliance with USP <1217> "Tablet Breaking Force", Ph.Eur. 2.9.8 "Resistance to Crushing of Tablets" and other harmonized Pharmacopeia.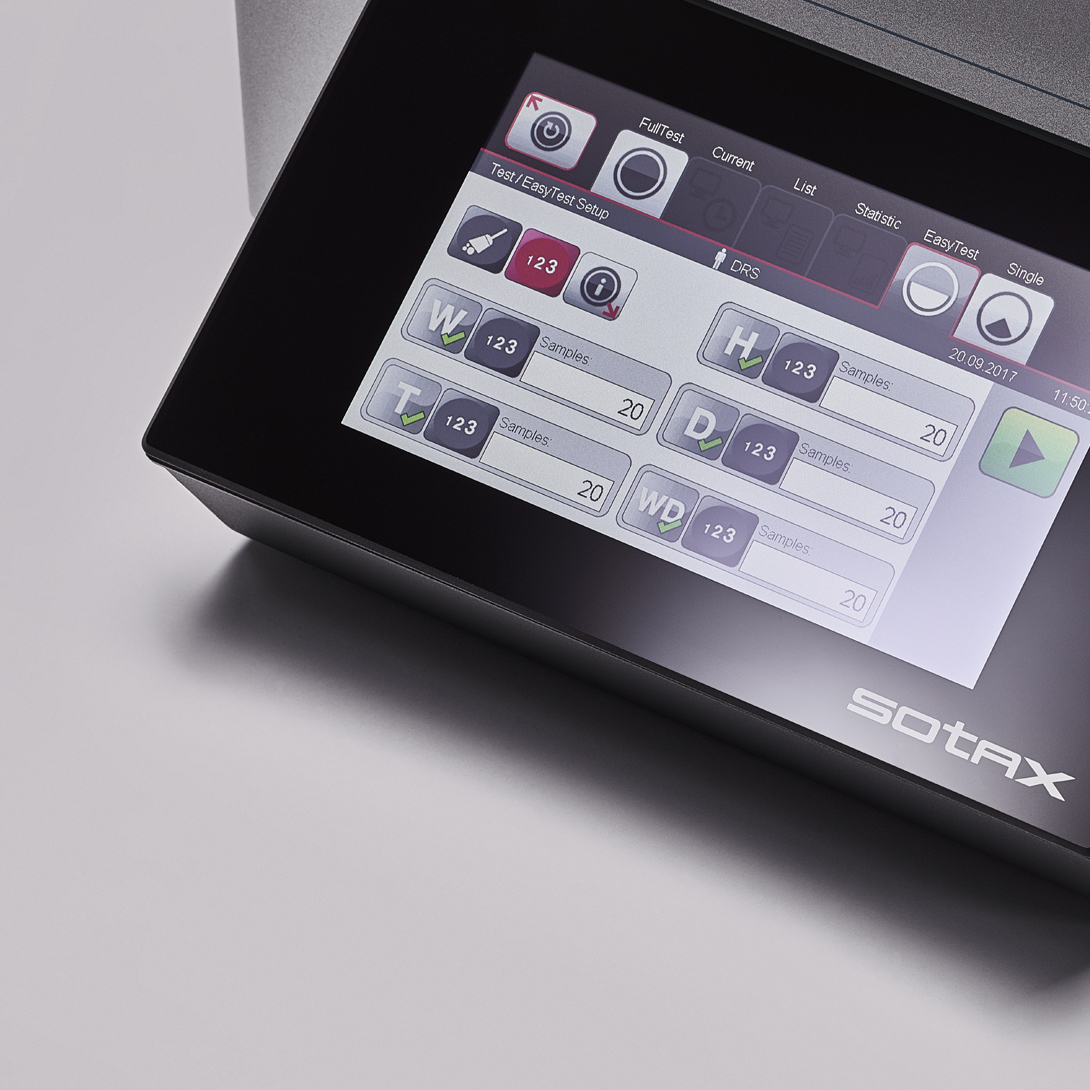 Intuitive EasyTouch™ operation
The intuitive icon-based EasyTouch™ user interface sets new standards for fast and easy control. Three different test modes allow using the MT50 according to individual requirements – from automatic evaluation of results with programmed product specifications (T1 / T2 / PL) to simple test runs. Different user access levels ensure that settings or product specifications can only be modified by authorized personnel. At the end of a test run, a test protocol is automatically printed.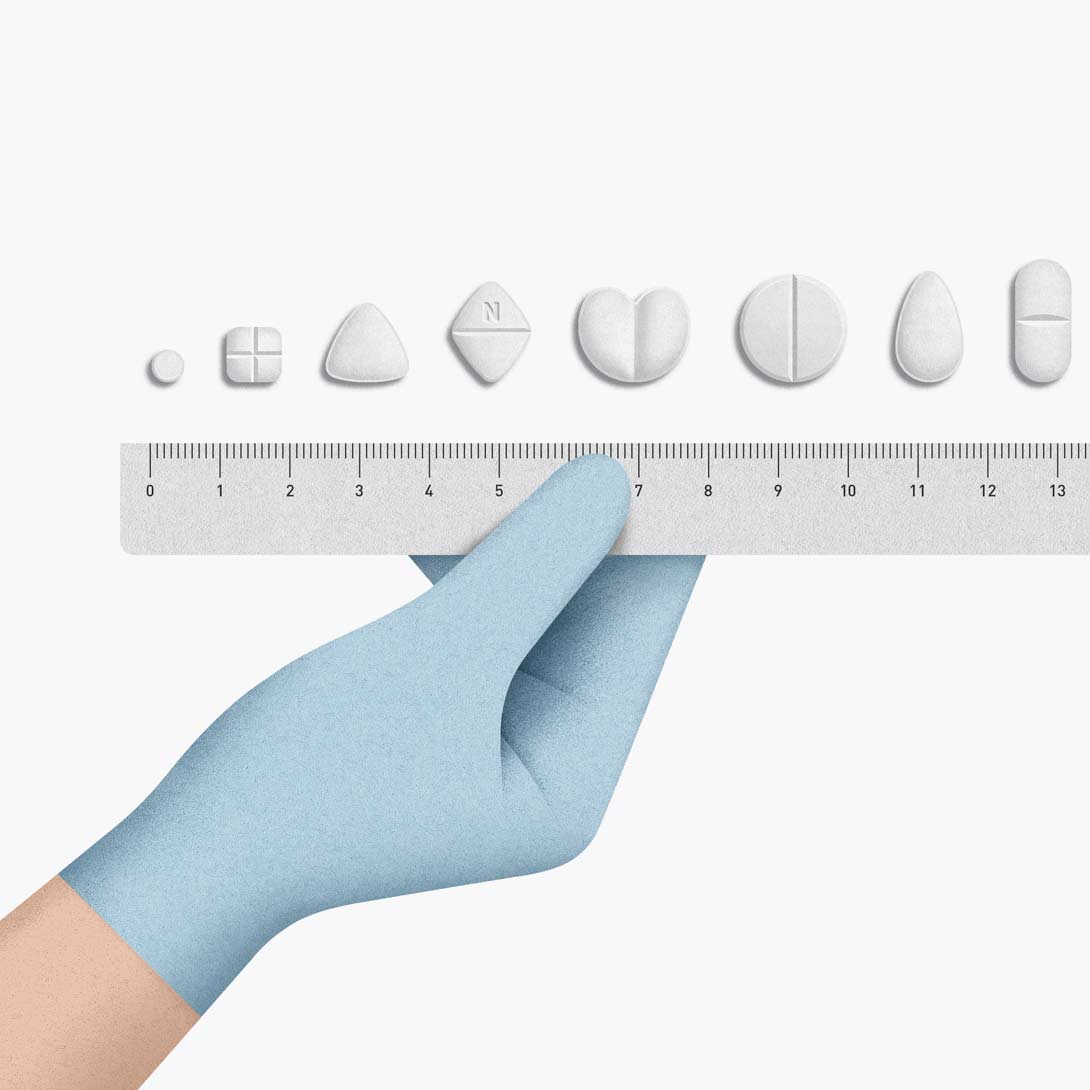 100% Precision
The MT50 excels with standard-setting accuracy and repeatability. Powerful state-of-the-art electronics, a precision S-beam load cell, and robust mechanical components provide for extremely accurate hardness results. Low breaking forces associated with very small and brittle samples such as mini-tabs are reliably determined. Additionally, the MT50 incorporates innovative linear measuring technology for exceptionally precise dimensional measurements (e.g. tablet diameter / length / width / thickness).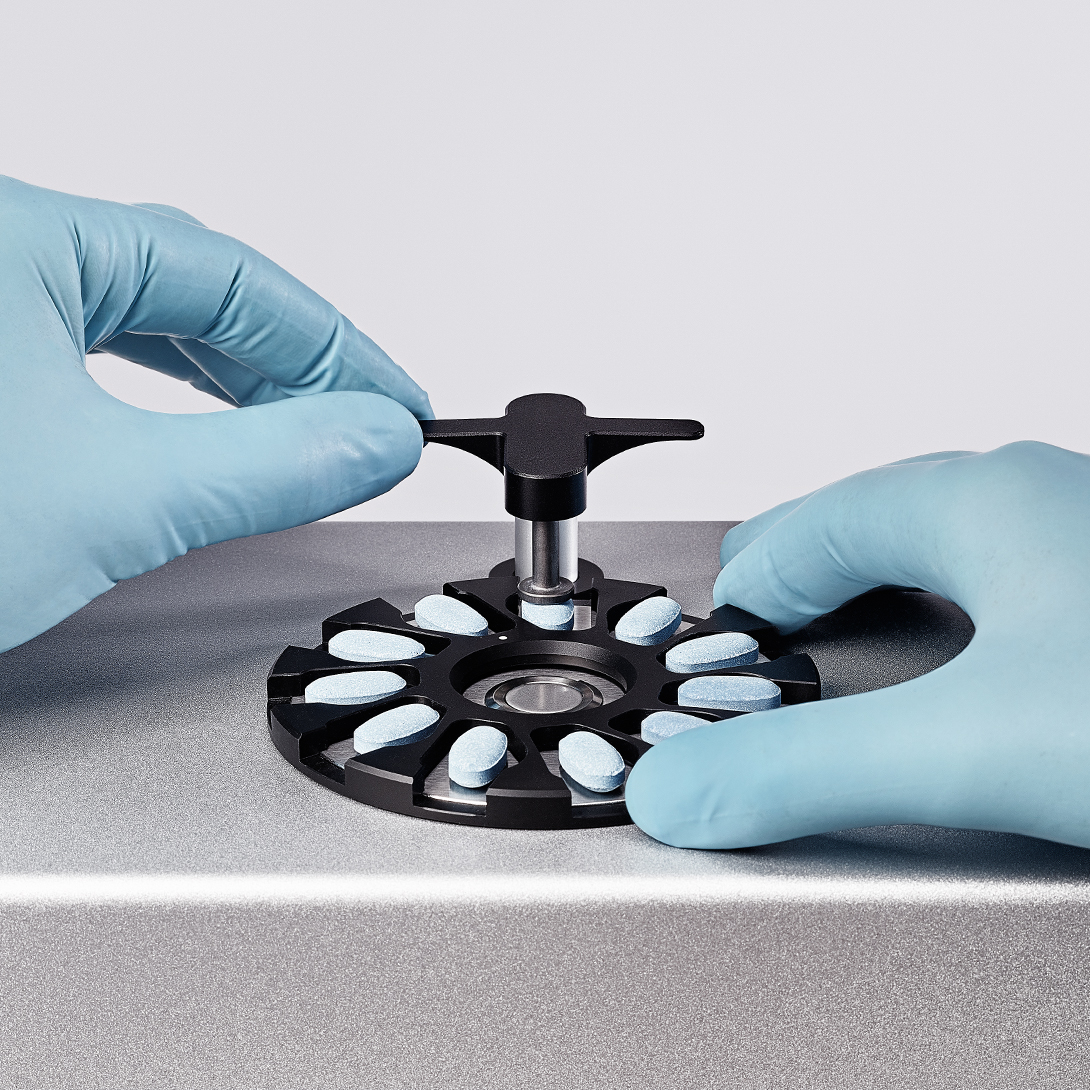 Fast, Faster, FastTest™
Simply the fastest way to perform tests. Equipped with an integrated FastTest™ thickness gauge, the MT50 becomes a true multi-purpose instrument that accumulates different measurements in a single test protocol. With little practice, operators are able to perform test runs for 5 parameters as quickly as most automated systems on the market. When connecting an external analytical balance, weight measurements are automatically protocolled in the same test report.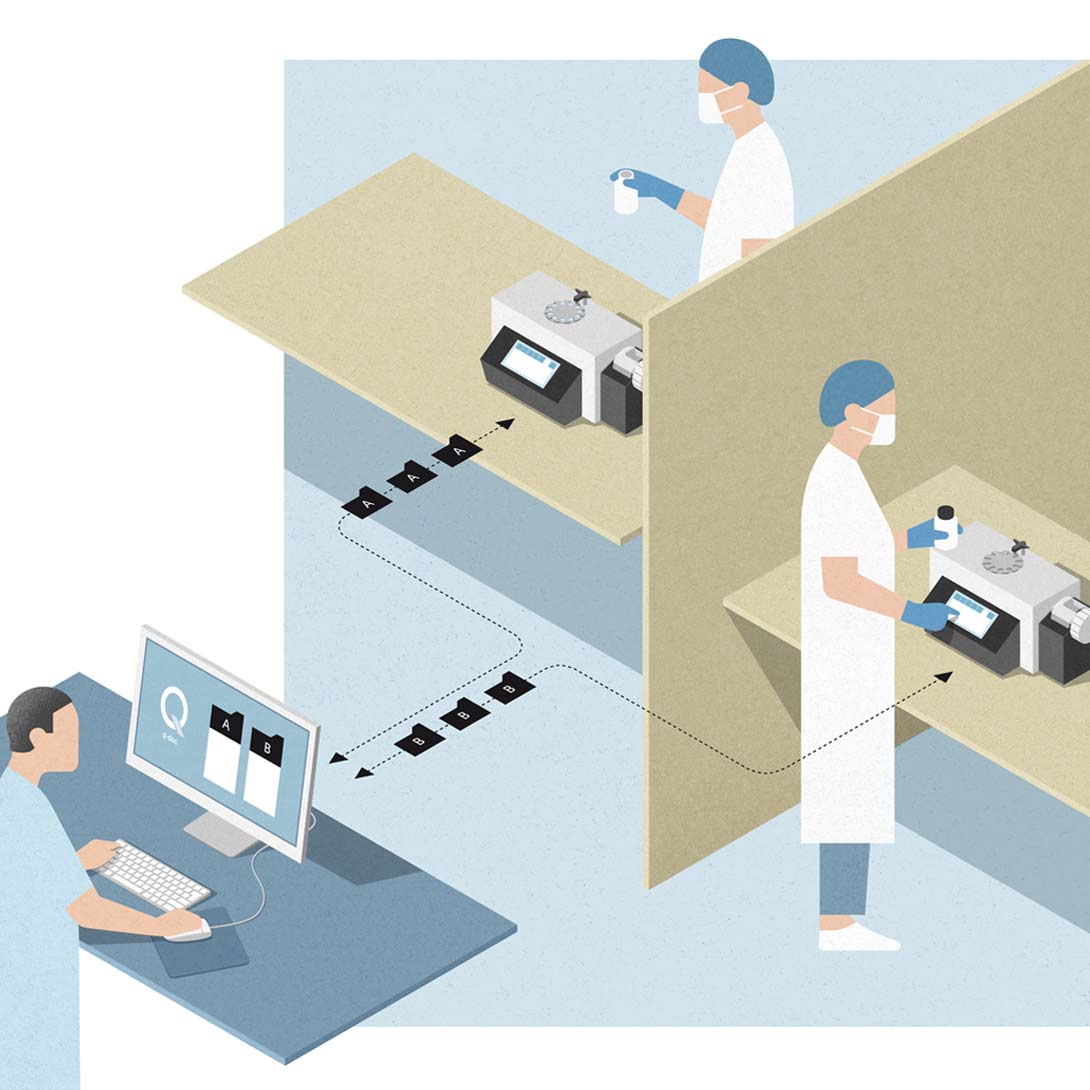 Data Management the SmartWay™
The MT50 can be networked the SmartWay™ without requiring a computer to be located next to the unit. Test runs are automatically sent from q-doc® data management software to one or multiple testers via Ethernet LAN. The operator only pushes "START" on the MT50 touch screen and performs the test. All test results are automatically recorded in a central SQL database for full traceability and consolidated batch reporting.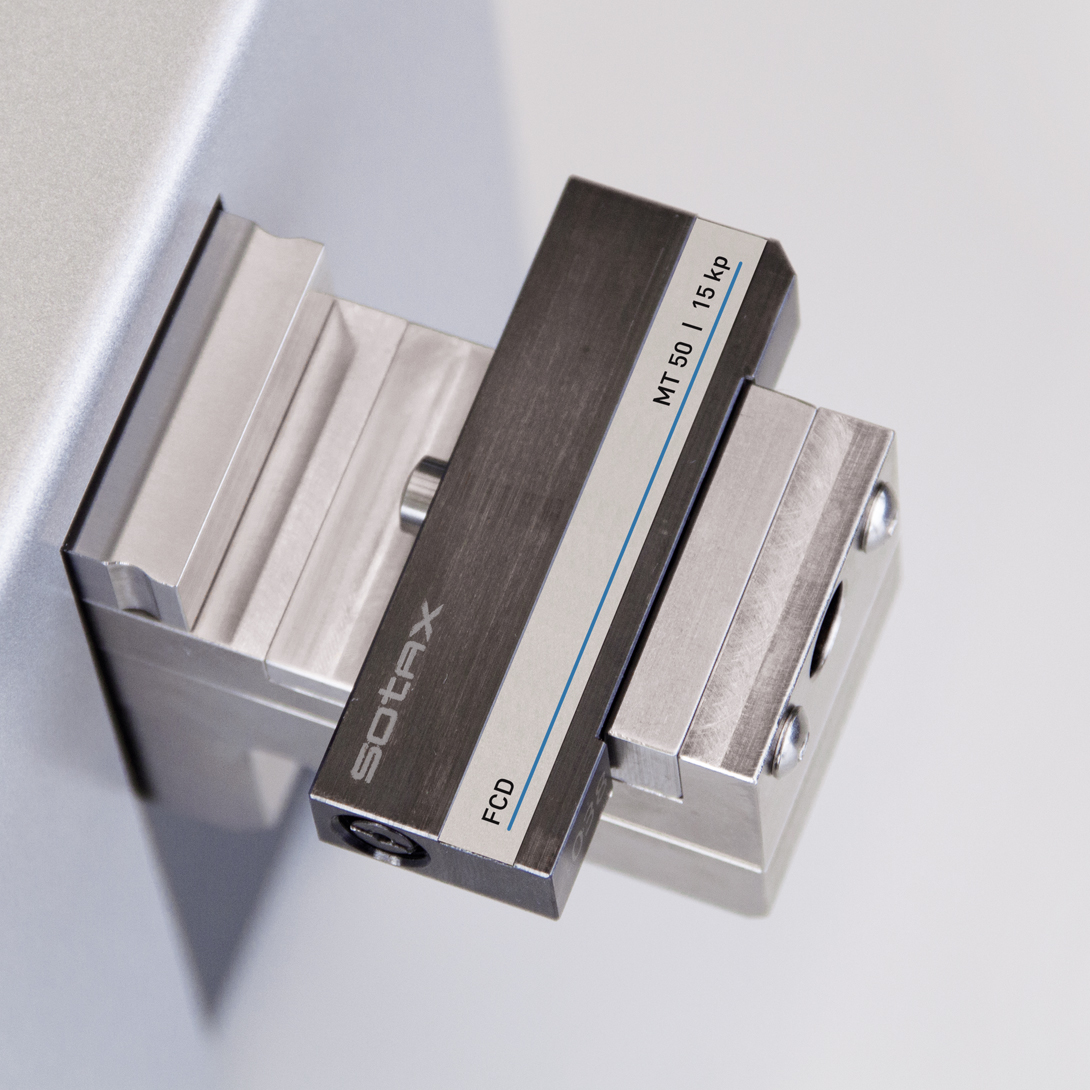 Daily Check with FCD™
Quickly check the hardness measuring station of your MT50 for correct operation at the beginning of each shift. Sometimes referred to as a "mechanical tablet", the FCD™ function checking device is calibrated to simulate the breaking of a tablet at defined conditions. Not replacing periodic verification, the MT50 performs the proven Dr. Schleuniger® FCD test routine including PASS / FAIL evaluation automatically. If required, a FCD test protocol can be conveniently printed.