The bathless DT50 sets new standards in fast and user-friendly operation. Induction heating technology reduces heating times to only 3 - 5 minutes and eliminates unproductive cleaning tasks. Proven automatic end-point detection makes visual monitoring by the operator a thing of the past.
BATHLESS - Extremely short heating times with patented induction heating technology
TEMPERATURE - Permanent temperature monitoring without any delay at test start
TEST START - Automated test start when target temperature has been reached
DETECTION - 100% automatic end-point detection when tablets are disintegrated
PROTOCOL - Record and protocol disintegration times of individual tablet automatically
BASKETS - Basket type and serial number are automatically recognized & protocolled
MODULAR - Flexibly add stations to your testing system as capacities increase
RESIDUAL HEIGHT - Individually programmable for capsules and other dosage forms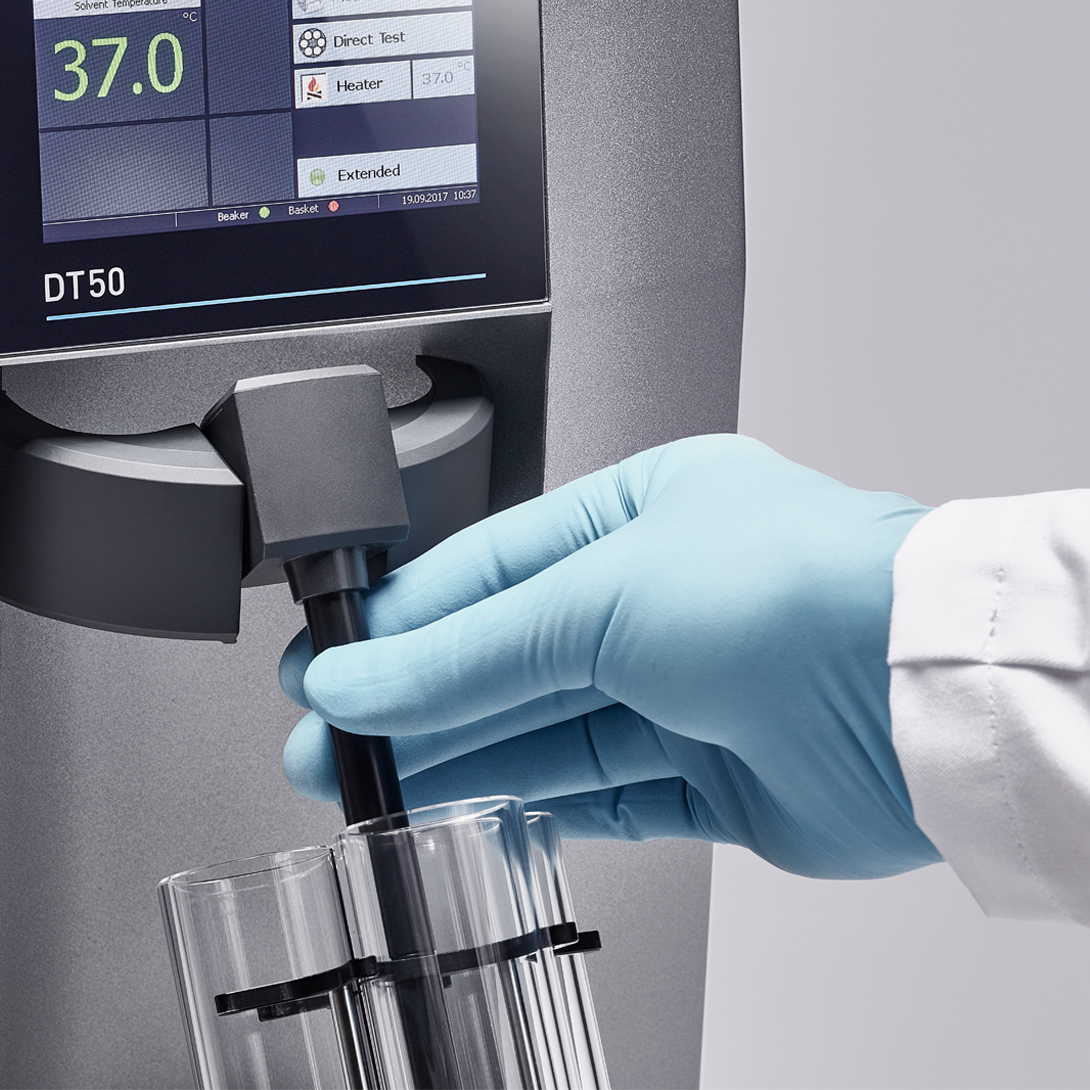 User-friendly operation.
The DT50 is controlled via an intuitive and clearly structured color touch screen. Different testing modes guarantee maximum efficiency in routine testing using pre-programmed products – or alternatively allow performing direct tests without any programming. Different access levels ensure that settings or product specifications can only be modified by authorized personnel.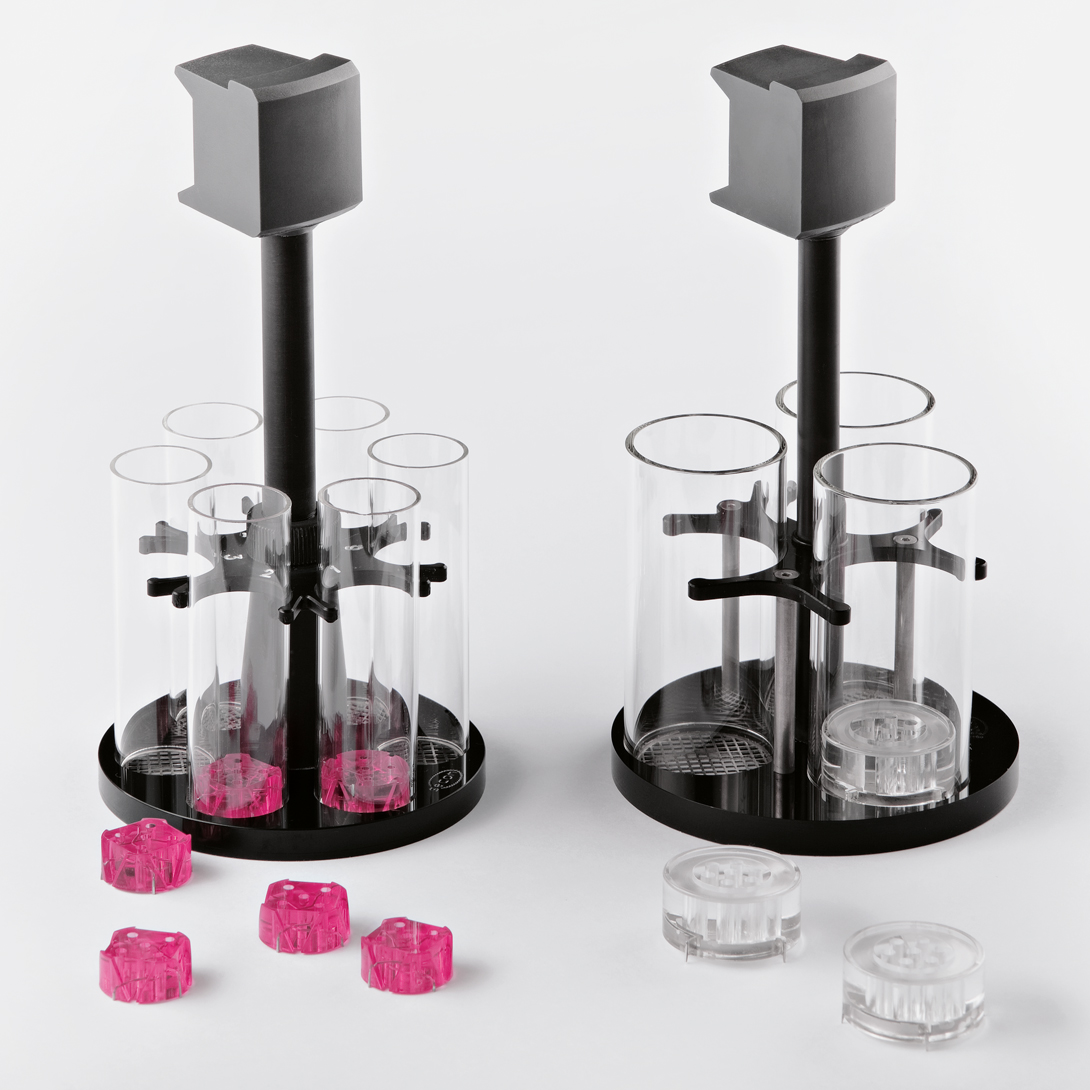 Easy handling
From test setup to cleaning – the DT50 has been designed for fast and ergonomic handling. Wireless baskets with self-centering magnetic coupling can be exchanged within seconds. Upon completion of each test, a report with recorded disintegration times per tablet, statistics, and temperature protocol is automatically printed.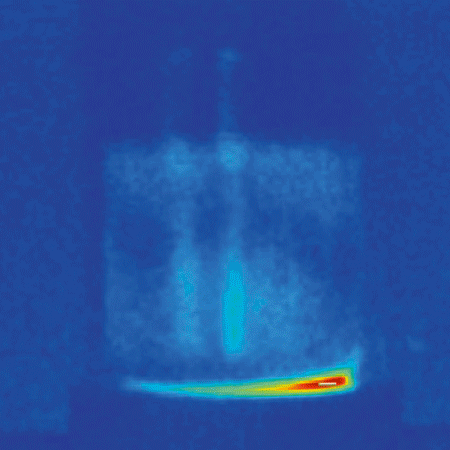 Temperature control.
Fast bathless induction heating reduces unproductive waiting times to an absolute minimum and ensures very homogeneous temperature distribution inside the beaker. Medium temperature is permanently monitored. Once target temperature has been reached, the test starts automatically - and continuous temperature readings are taken for reporting purposes.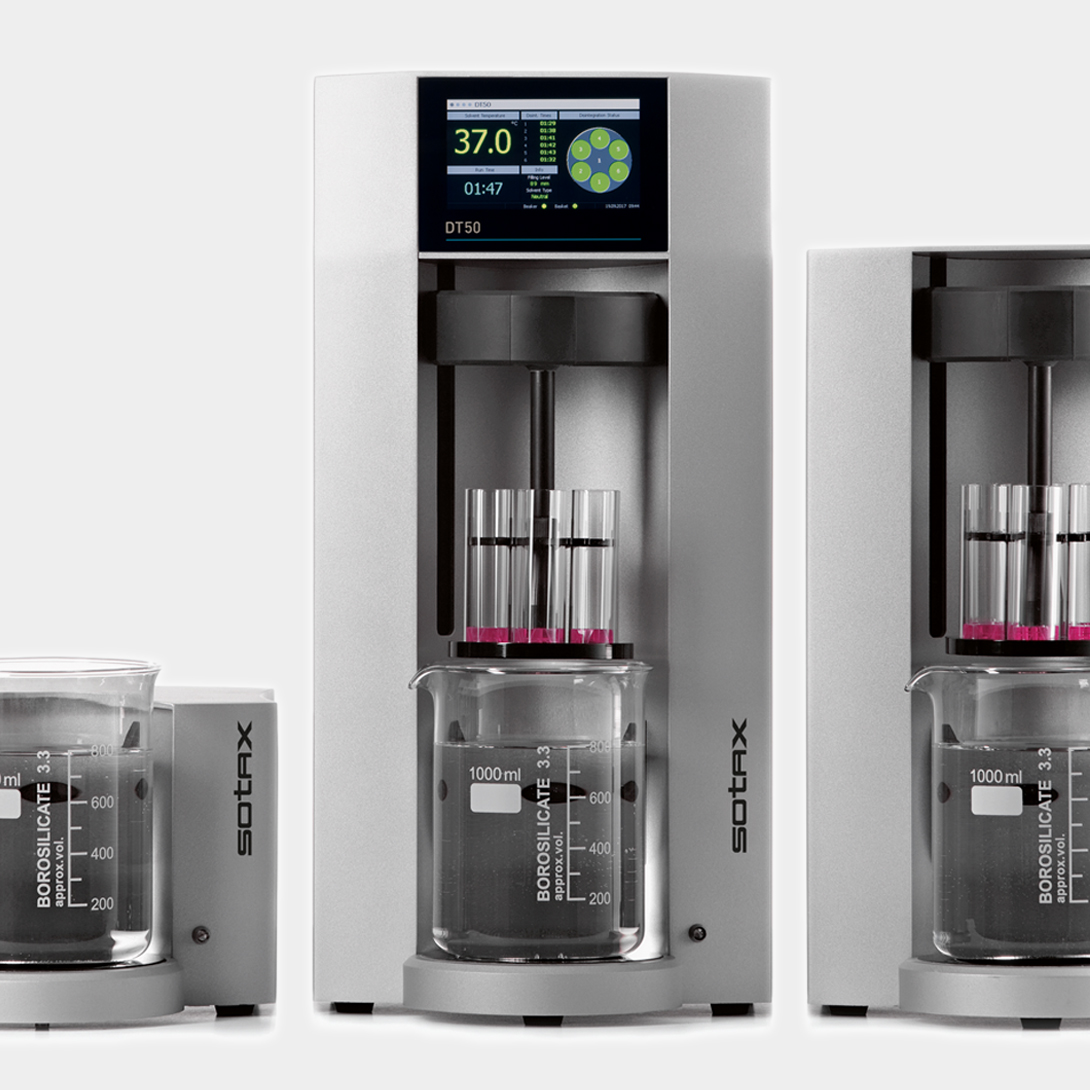 Scalable modularity.
Extend your DT50 to a disintegration system with up to 2 independent stations – plus one MediaPrep station. System layout remains flexible and can be changed if needed. Individual modules are easily connected and retrofitting additional stations is possible anytime.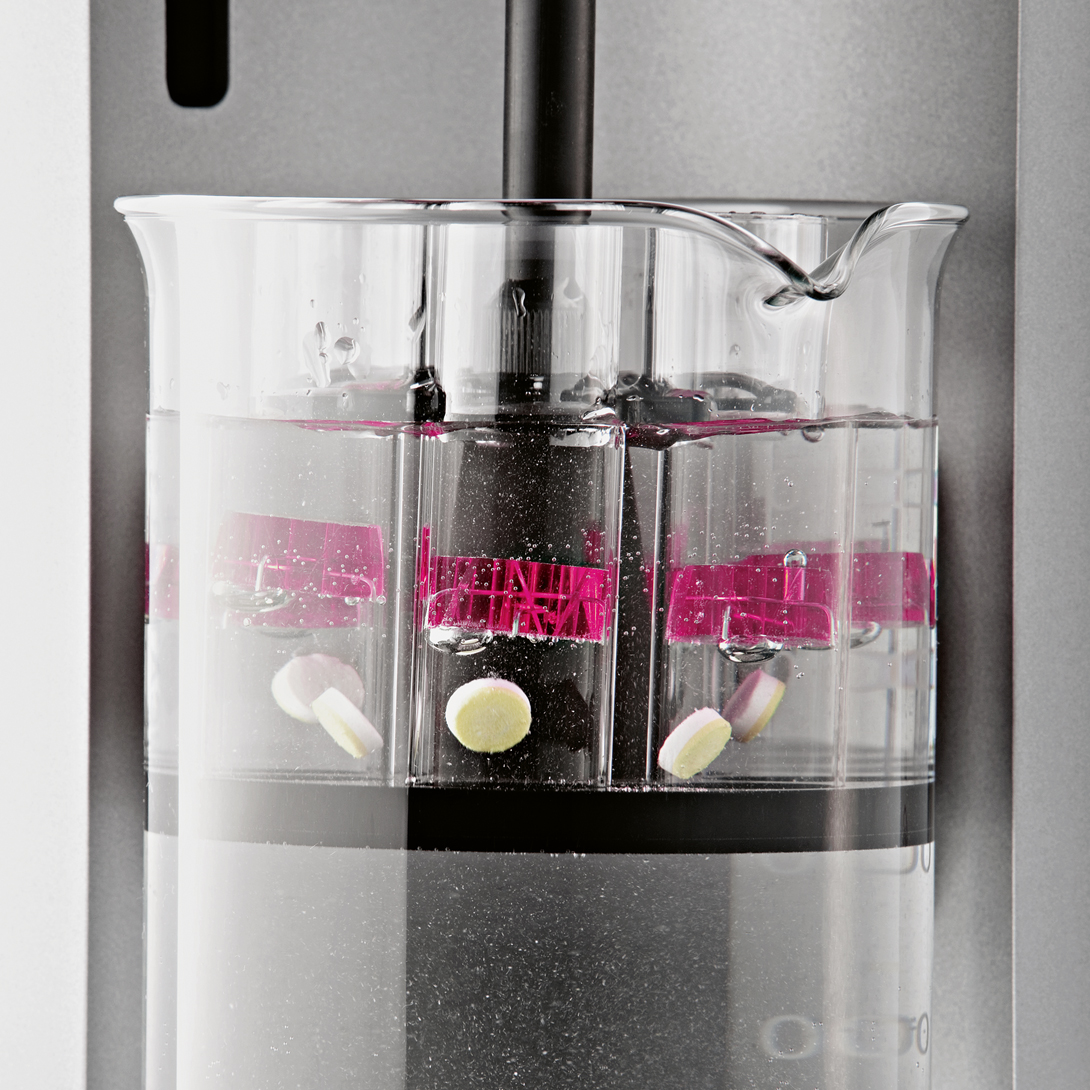 Simply programmable.
Residual heights of capsules and other dosage forms that do not disintegrate completely can simply be programmed individually for different capsule types and sizes. Innovative electromagnetic detection technology allows the DT50 to automatically determine the remaining dosage height with every upward stroke.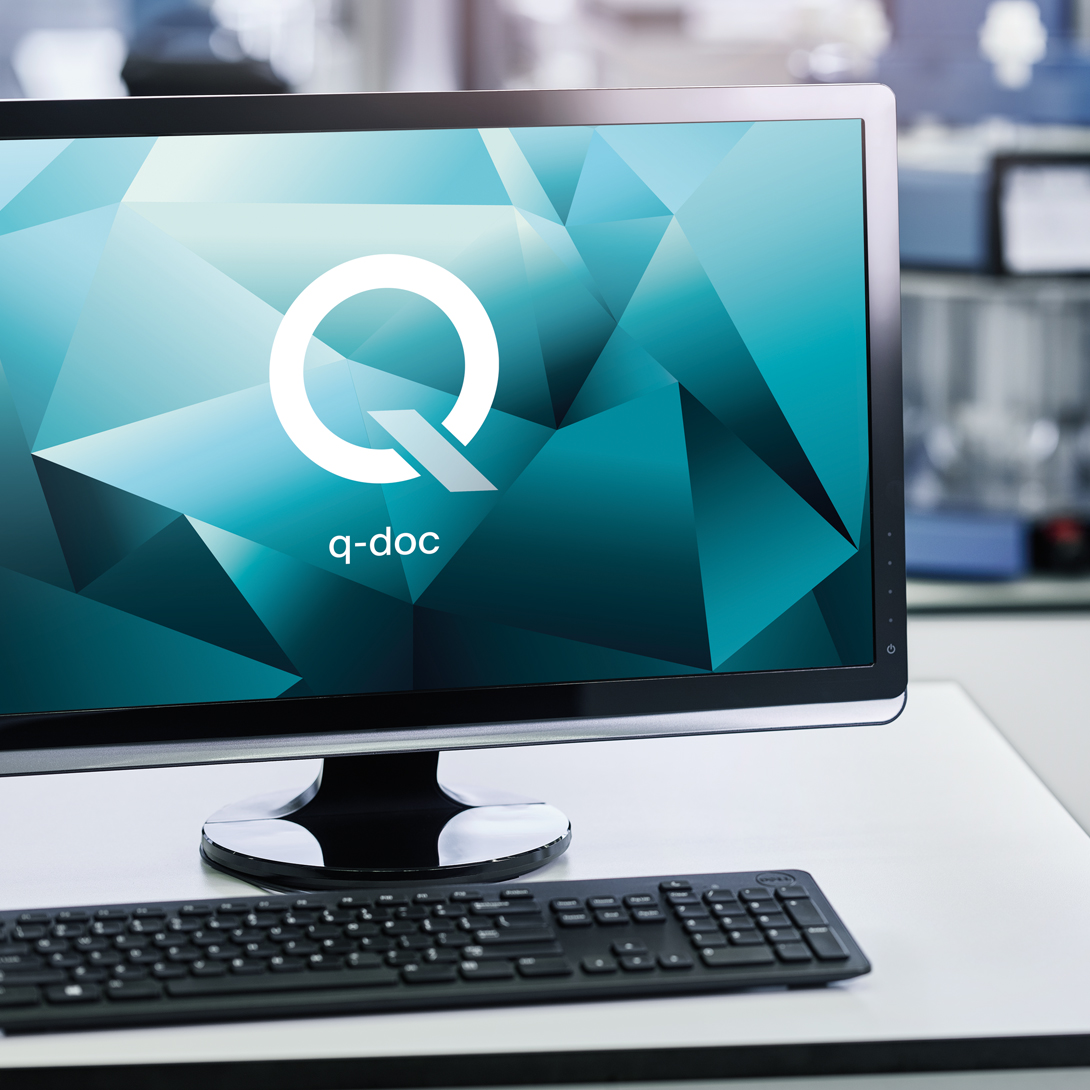 Data management.
The DT50 can be seamlessly integrated with q-doc® data management software. Each station is controlled individually – or multiple stations are combined in one test run as needed (e.g. for automatic re-tests according to USP <701>). All results are automatically recorded in a central SQL database and can be evaluated in full compliance with 21 CFR part 11 requirements.