The AT50 easily handles all your tablets. Designed for the demanding environments of pharmaceutical manufacturing and dusty compression rooms, the benchtop version excels with very short cycle times in your lab. Quickly test batches arriving from production or automate experimental testing in R&D. Innovative tablet alignment paired with robust Dr. Schleuniger® technology makes the AT50 an ideal instrument for both laboratory automation and online testing with your tablet press. Ensure comparability of results throughout IPC, QC and R&D.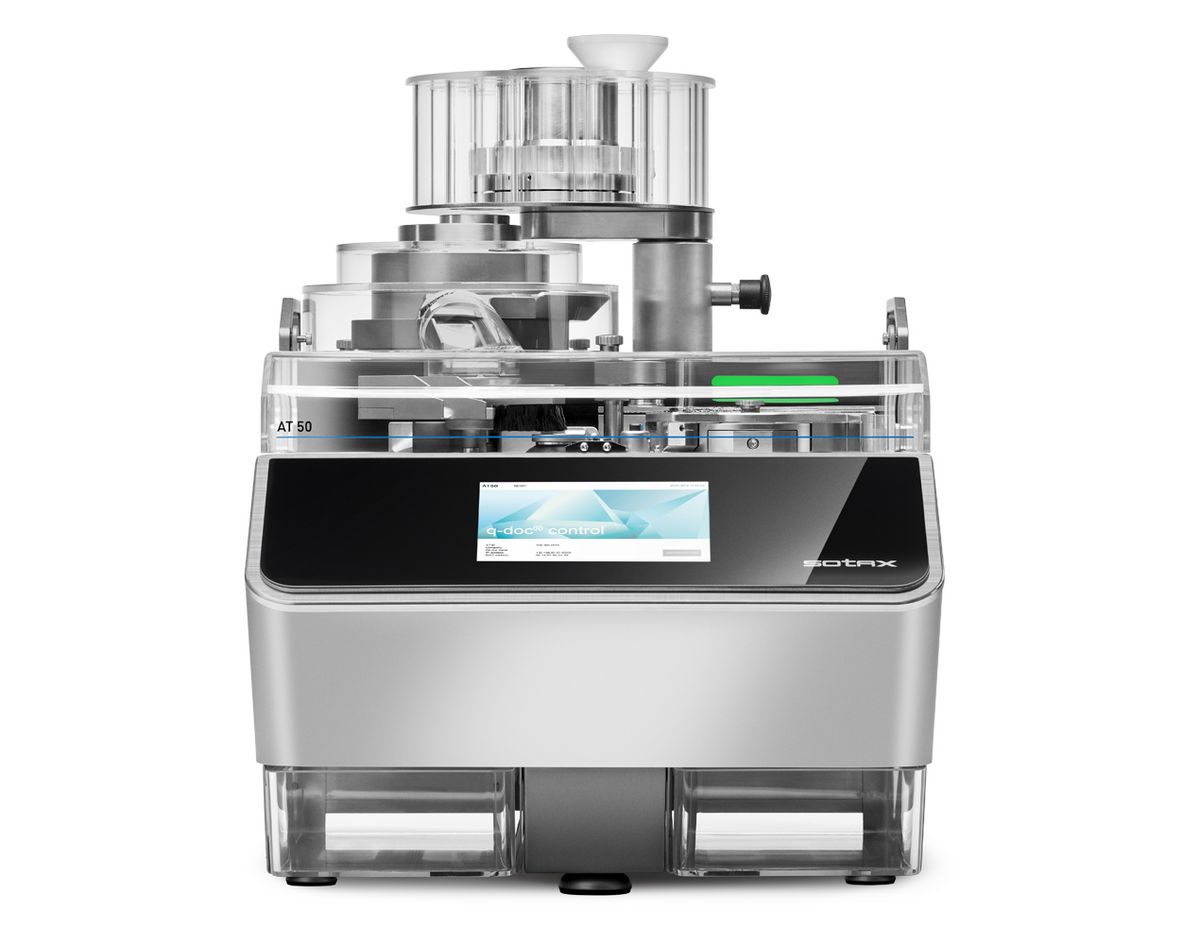 5 PARAMETERS - Fast and reliable testing of weight, thickness, width, length / diameter and hardness
BENCHTOP - Multi-batch testing of different products and shapes on your standard lab bench
TABLET ALIGNMENT - Reliable aligns oblongs, diamond- and almond-shaped tablets, convex oval shapes, hexagons, triangular shapes, and more
ONLINE - Connect with your tablet press for unattended online testing and automatic self-adjustment of compression parameters
PRECISION - Robust high-end components ensure maximum accuracy and repeatable operation
CLEANING - Very easy cleaning of the tester's highly accessible IP52 protected test area
DATA INTEGRITY - Manage all your data in full compliance with 21 CFR part 11 requirements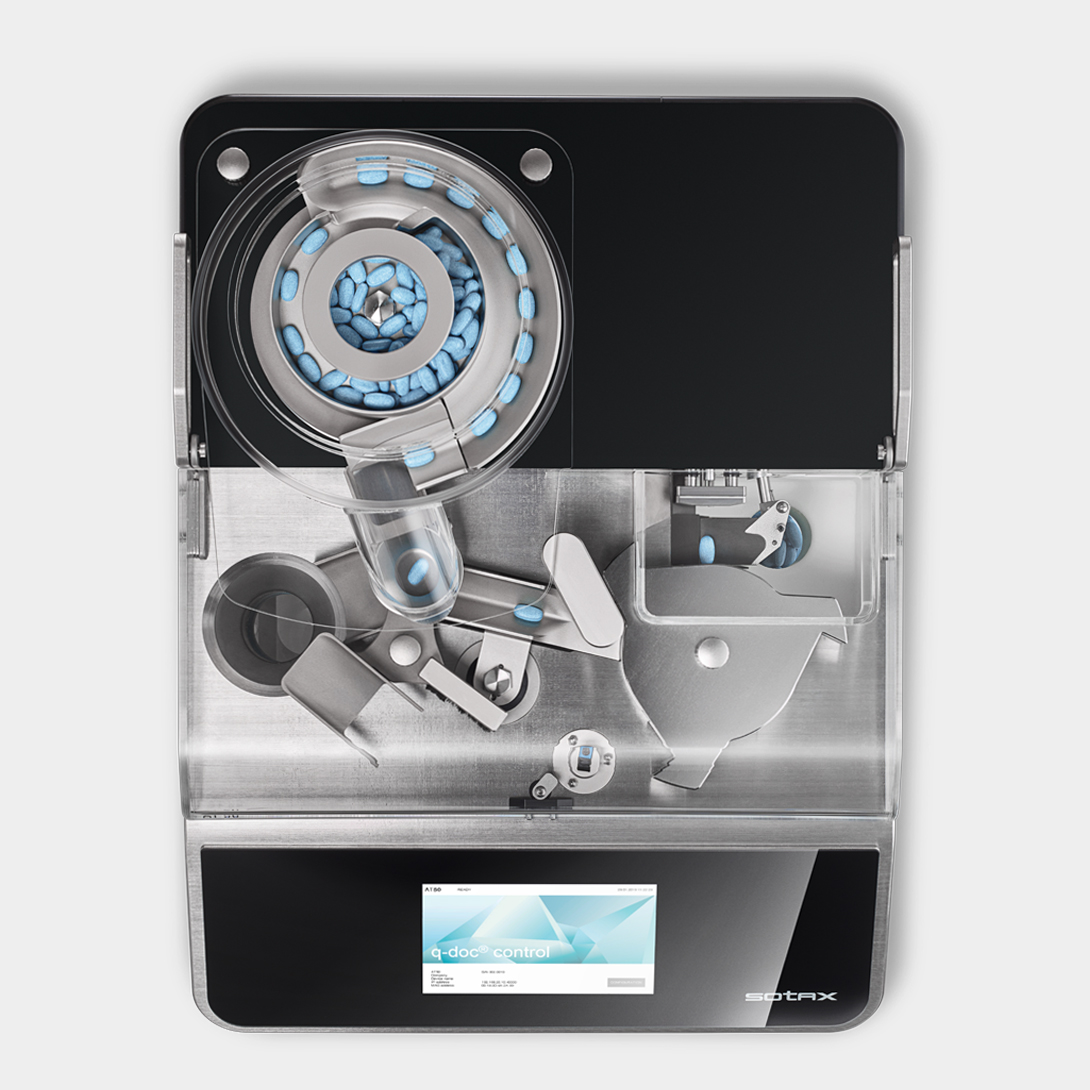 One for All.
Reliable positioning of samples is at the very heart of the AT50. Knowing that some tablet shapes pose different automation challenges for separation, transport, and correct alignment, our engineers combined proven features with new innovations. The result is an extremely flexible, robust, and fast automatic testing system that handles all your tablets - including oblongs, oval tablets, and even unconventional convex or flat shapes.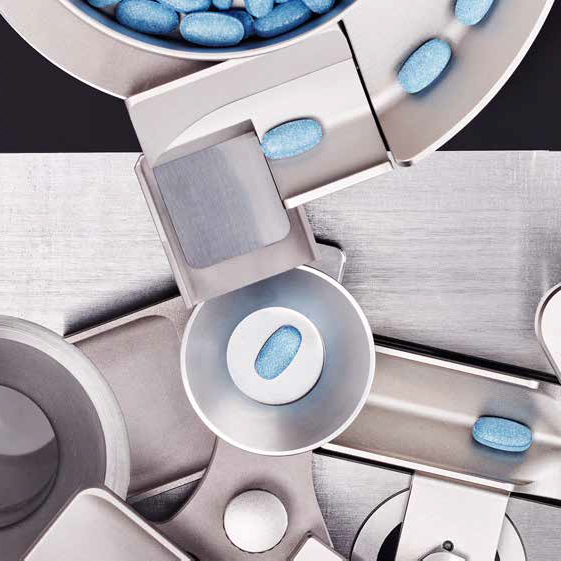 Trouble-free weighing.
The AT50 features an universal high-speed feeder to reliably separate all tablet sizes and shapes directly onto an integrated weighing module. Samples are automatically centered on the vibration-resistant platform, accurately measured, and transported to the next station. Fragments or double tablets are immediately discharged.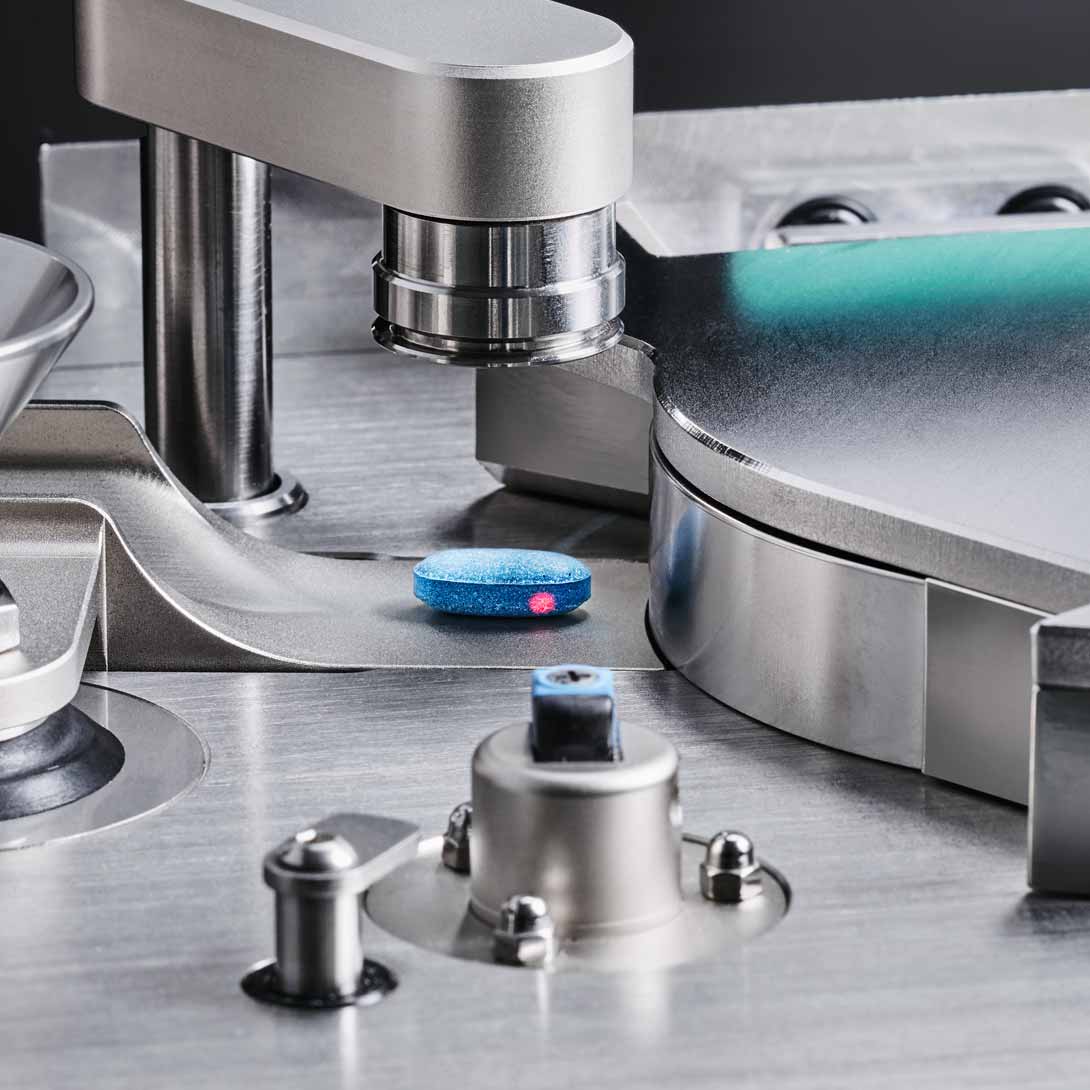 TouchControl™ thickness.
A linear feed track prevents "rolling" of convex tablet shapes - ensuring that samples always arrive on their convex side in the thickness station for measuring. The thickness foot with integrated TouchControl™ sensor prevents compression of samples during the measuring process for highly accurate results.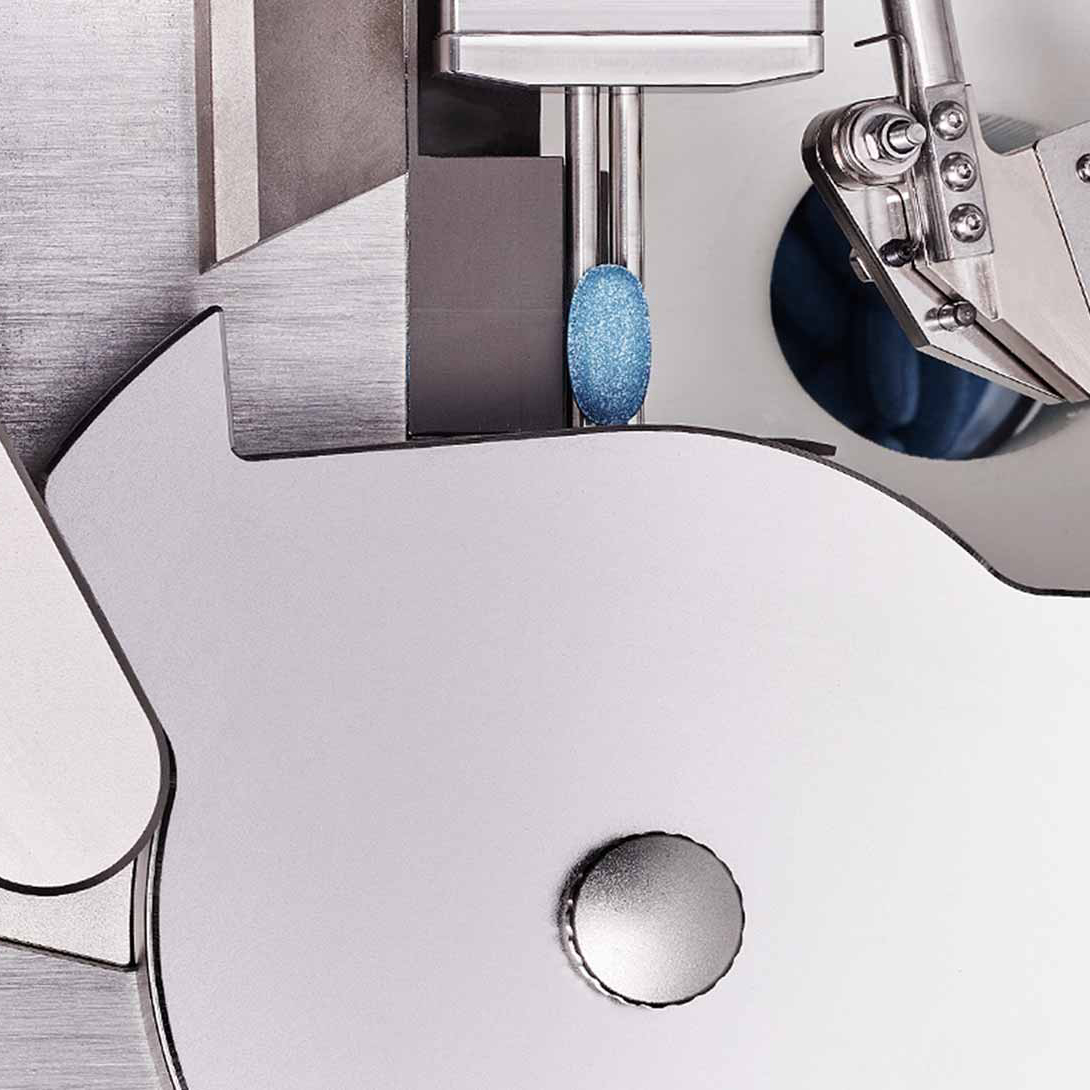 AutoAlign™
Correct tablet positioning is essential for accurate results. For maximum precision and full flexibility in handling different tablet shapes, the AT50 combines two patented tablet alignment technologies into one compact tester. With AutoAlignTM, two counter-rotating rollers reliably align even the most convex shapes for with, length (diameter), and hardness (breaking force) measuring.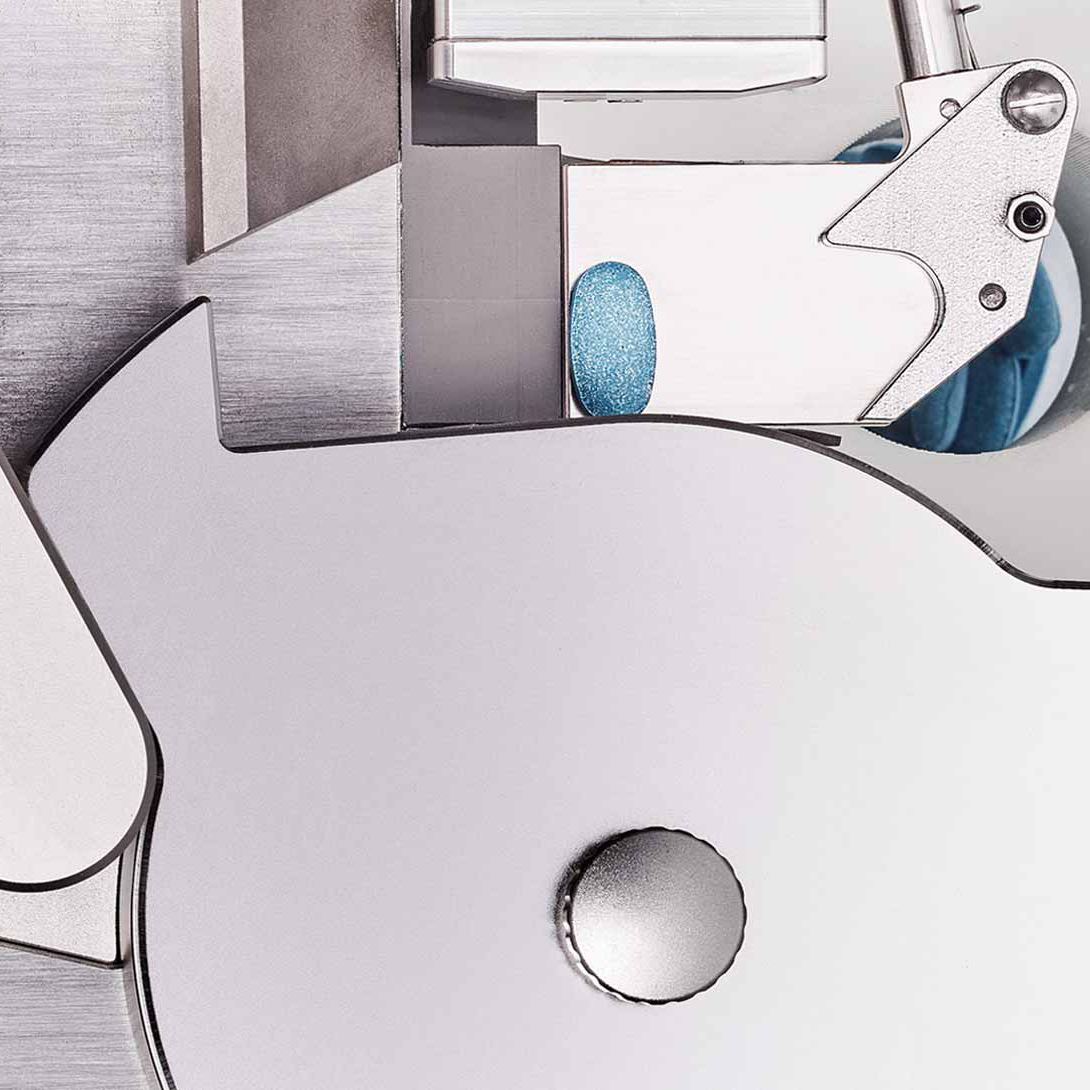 SmartAlign™
SmartAlignTM easily positions all standard shapes in the width / length / hardness station. An integrated flap with tilting mechanism repeatably aligns round tablets, oblongs, and also unconventional dosage forms such as hexagonal tablets. Assign the most suitable alignment principle to your product and start testing - the AT50 can alternate between methods using SmartAlignTM and AutoAlignTM without requiring any change-over.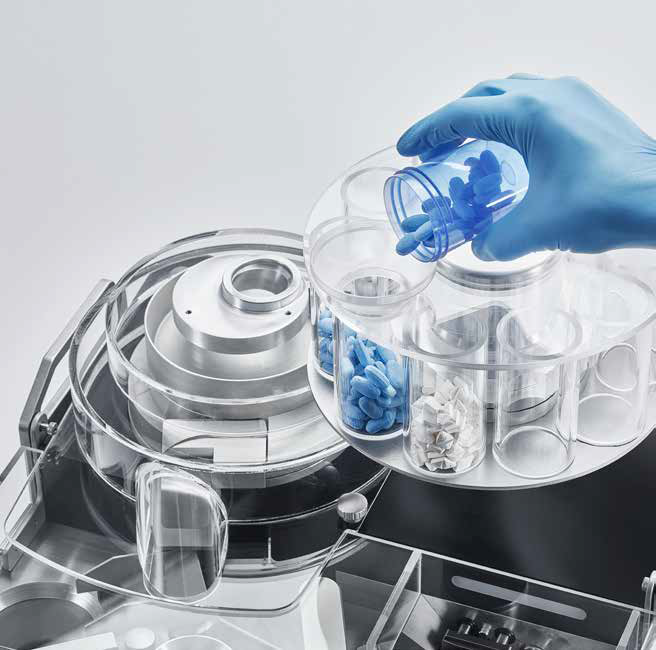 Make testing continuous.
Up to 10 different products can be loaded concurrently into an integrated SmartAddTM magazine feeder with swivel function. Once started, the AT50 executes a series of unattended test runs. Make your testing continuous by adding new sample sets to empty magazines anytime. Benefit from built-in data integrity and network your AT50 with powerful q-doc® data management software.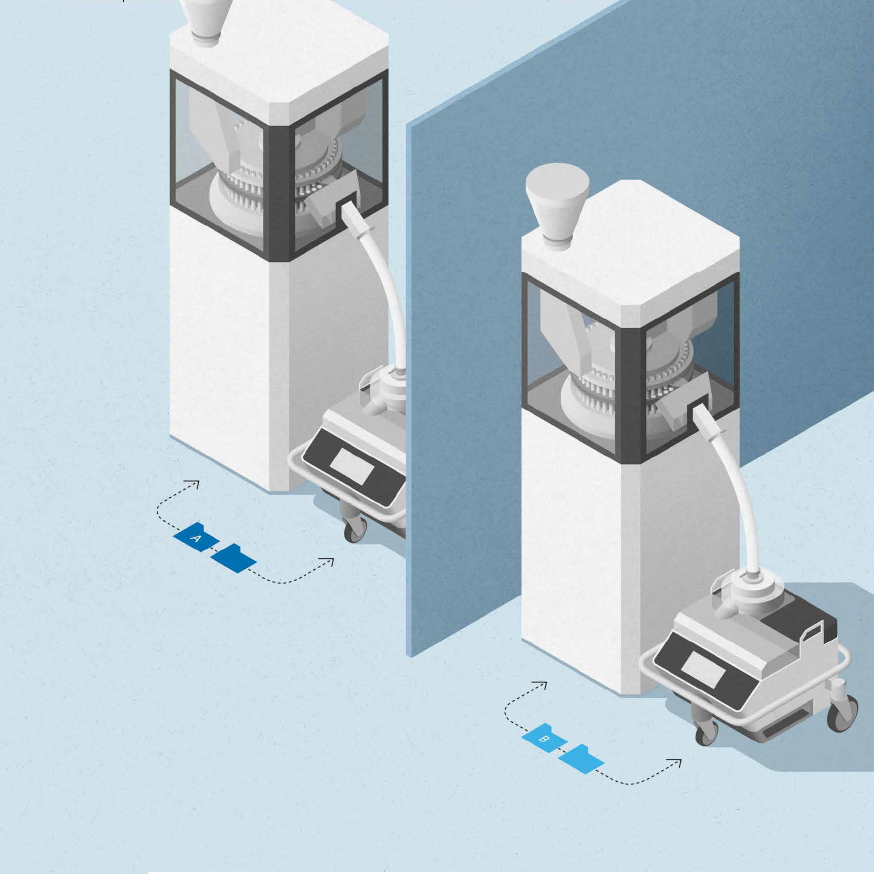 For your tablet press.
The AT50 can be connected online with your tablet press for 100% unattended in-process control (IPC). Tablet samples are automatically diverted and tested in regular time intervals - without any operator required. Based on measured results, the tablet press self-adjusts compression parameters if needed.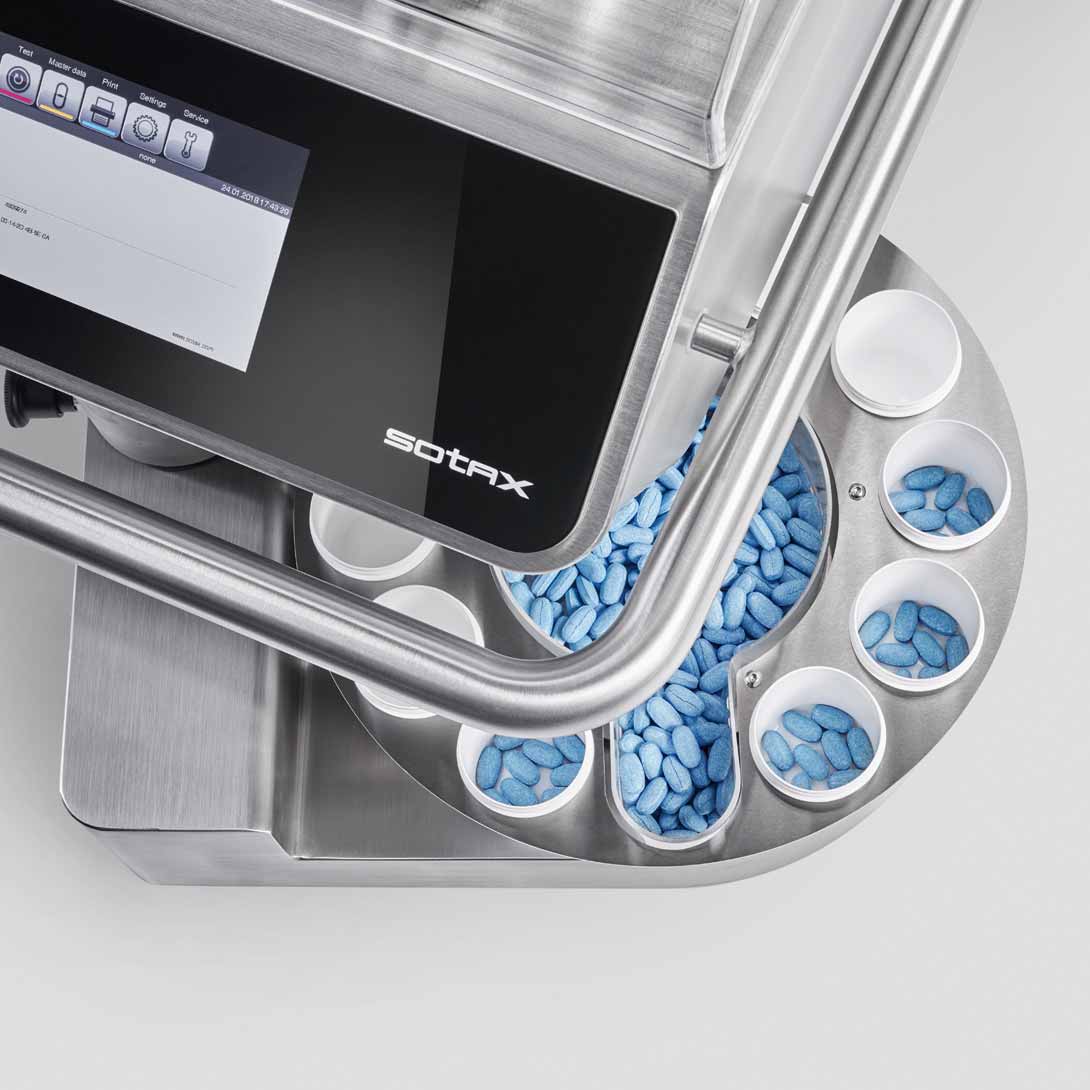 Automated collection.
Collect samples at regular time intervals for future reference or for further testing in the lab. Tested, non-broken tablets are automatically diverted into individual bins. Different collection modes for double-sided presses and bulk collection are available. Prevent dust from entering the AT50 using a unique DustXTM brake cyclone - ideal for both single and double-sided presses.