100% modular.

Scalable.
Scalable.
The Xtend™ Dissolution Line simplifies method transfer – making scale-up from R&D to QC with different throughput requirements and changing workloads easier than ever. From qualification to writing SOPs: keep in place what is already used, described, and validated.

Future-proof.
Future-proof.
Secure your investment today and flexibly manage tomorrow's demands. With a proven track record of thousands of systems installed by SOTAX world-wide in dissolution testing, the Xtend™ Dissolution Line is a safe investment. All system modules incorporate the very latest technology for maximum efficiency and provide for highly reliable dissolution testing based on precision-made high quality components.
The AT Xtend™ Dissolution Bath
The AT dissolution bath is the core module of Xtend™. Developed for both manual and automated operation, it can be seamlessly combined with other Xtend™ modules for different analytical configurations. For fully automated operation, additional functionalities such as vessel filling, and cleaning have been added to the same core design.
Picture AT Xtend Bath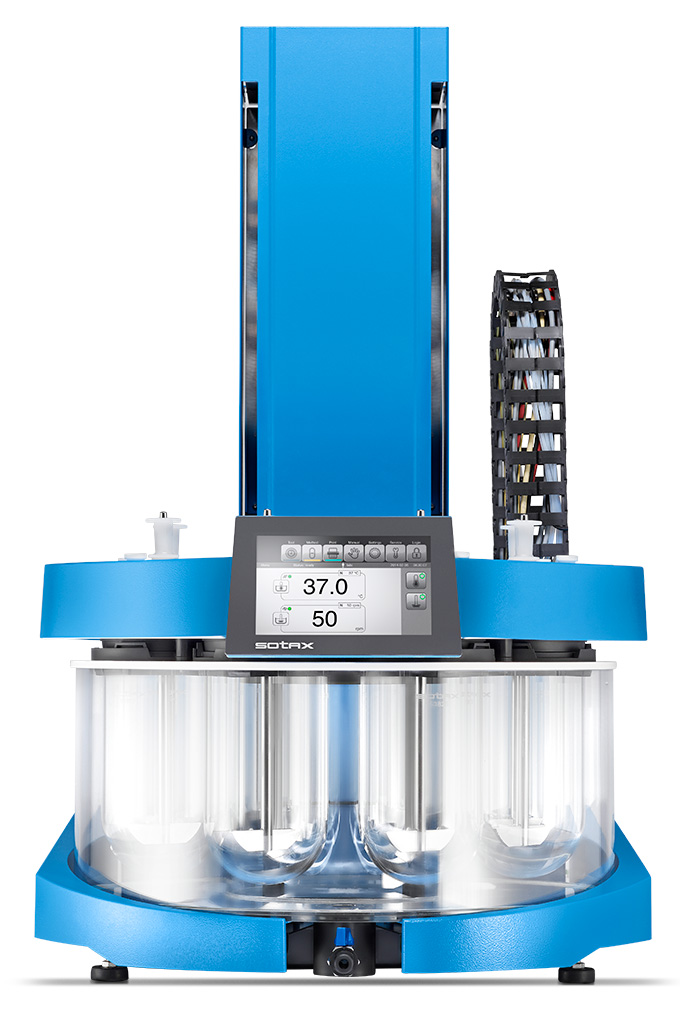 ---
Xtend™ Highlights
Sampling & Filtration
Sampling & Filtration
Take your samples the same way every time. Automated sampling with identical withdrawal positions ensures repeatability and allows for fast sampling timepoints pushing through fine filtration even when using surfactants. Choose from different sampling options and push through filters down to 0.2 microns.


Watch the Video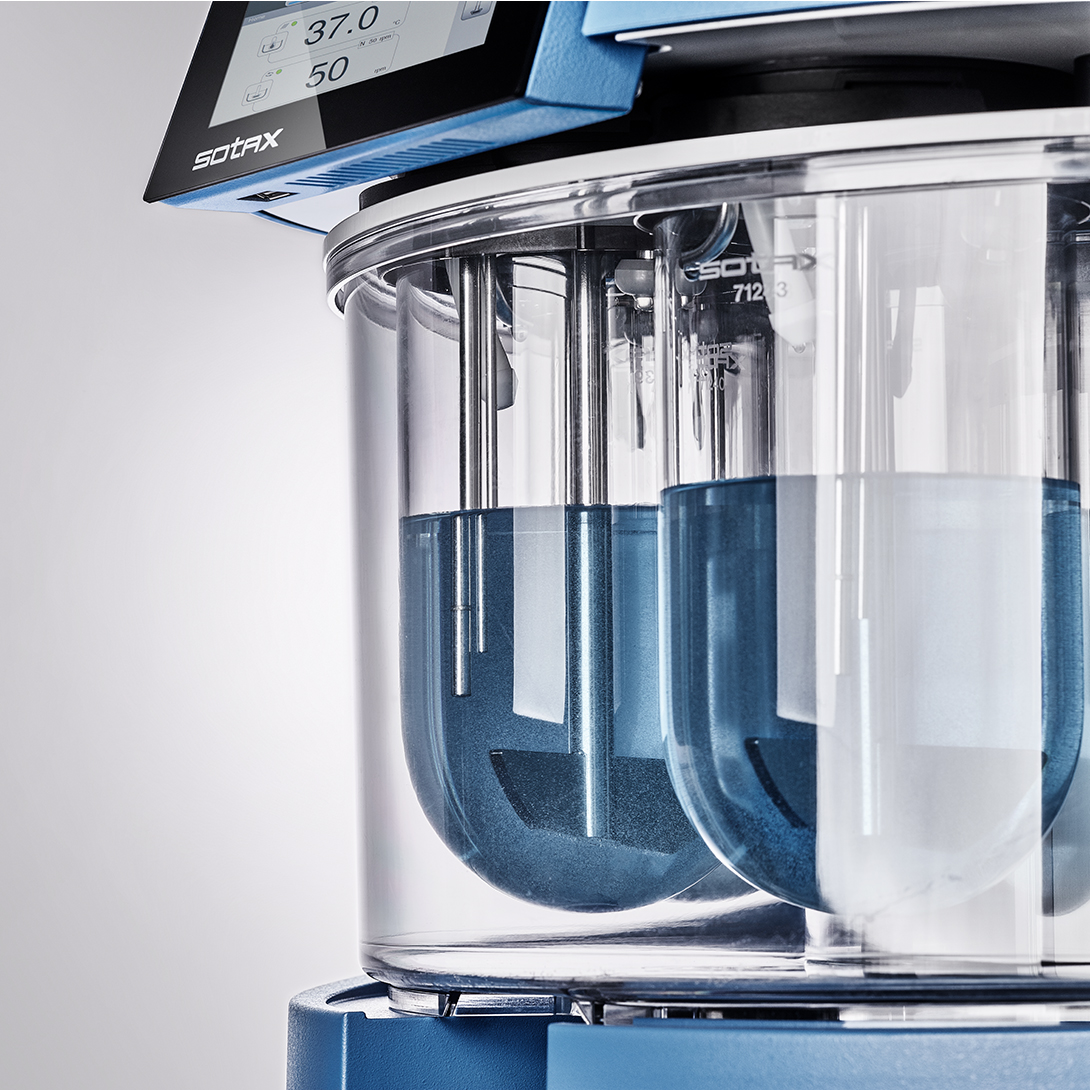 Compliance by Design
Compliance by Design
SOTAX dissolution testers are compliant by design. Proven to have the lowest wobble rating in the industry, no adjustments are required with fixed shaft height. Highly accurate vessel centering with quick lock system ensures fast change over and easy handling. Simply close your bath and you are ready to go. Ease of regulatory compliance without time consuming adjustments.
Watch the Video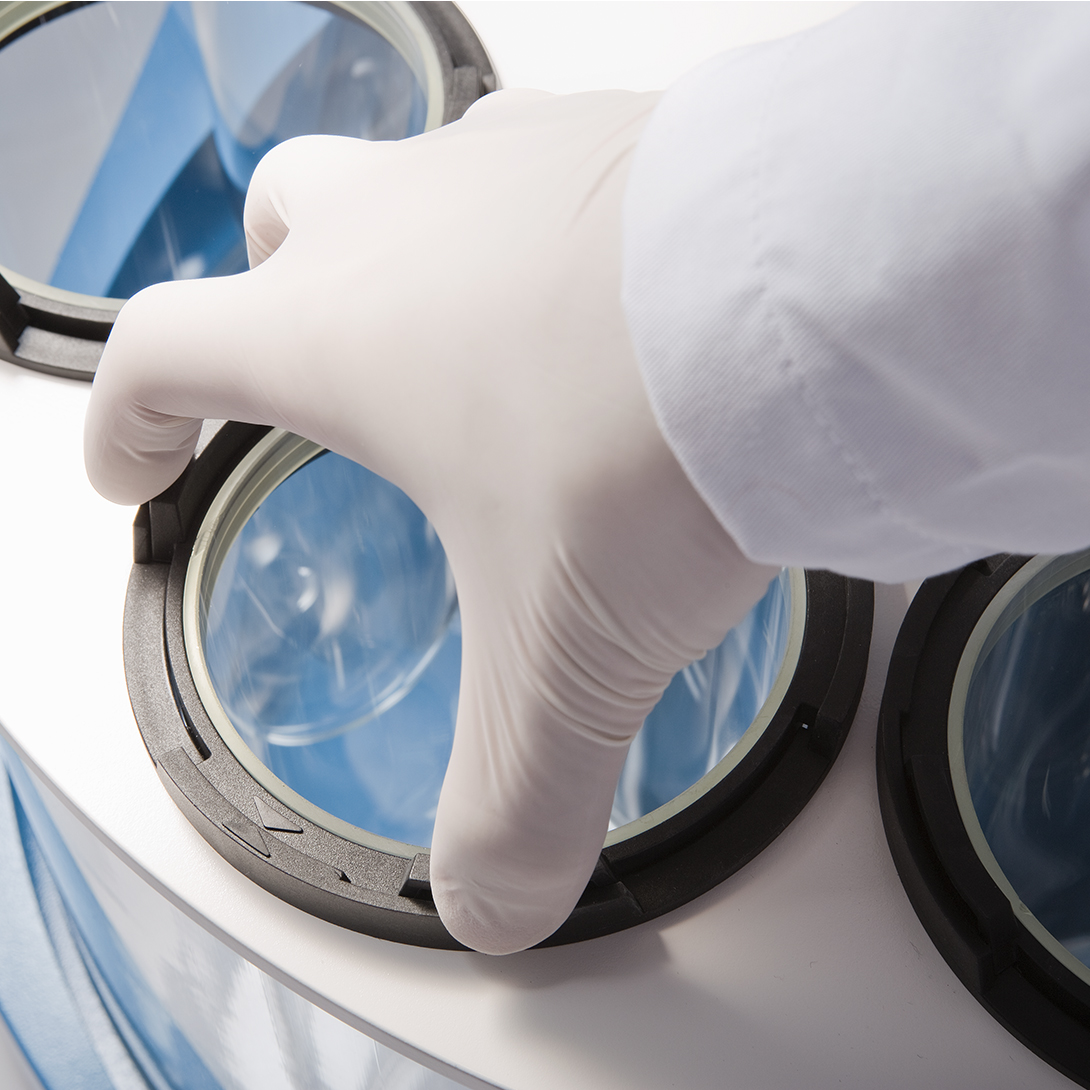 100% Visibility
100% Visibility
Easily see what's happening in each dissolution vessel. The unique bath design allows obstruction free observation from the outside and from the inside with CenterView™ video monitoring. At the same time, the round shape ensures optimum water circulation for temperature homogeneity and easy cleaning without corners.

Watch the Video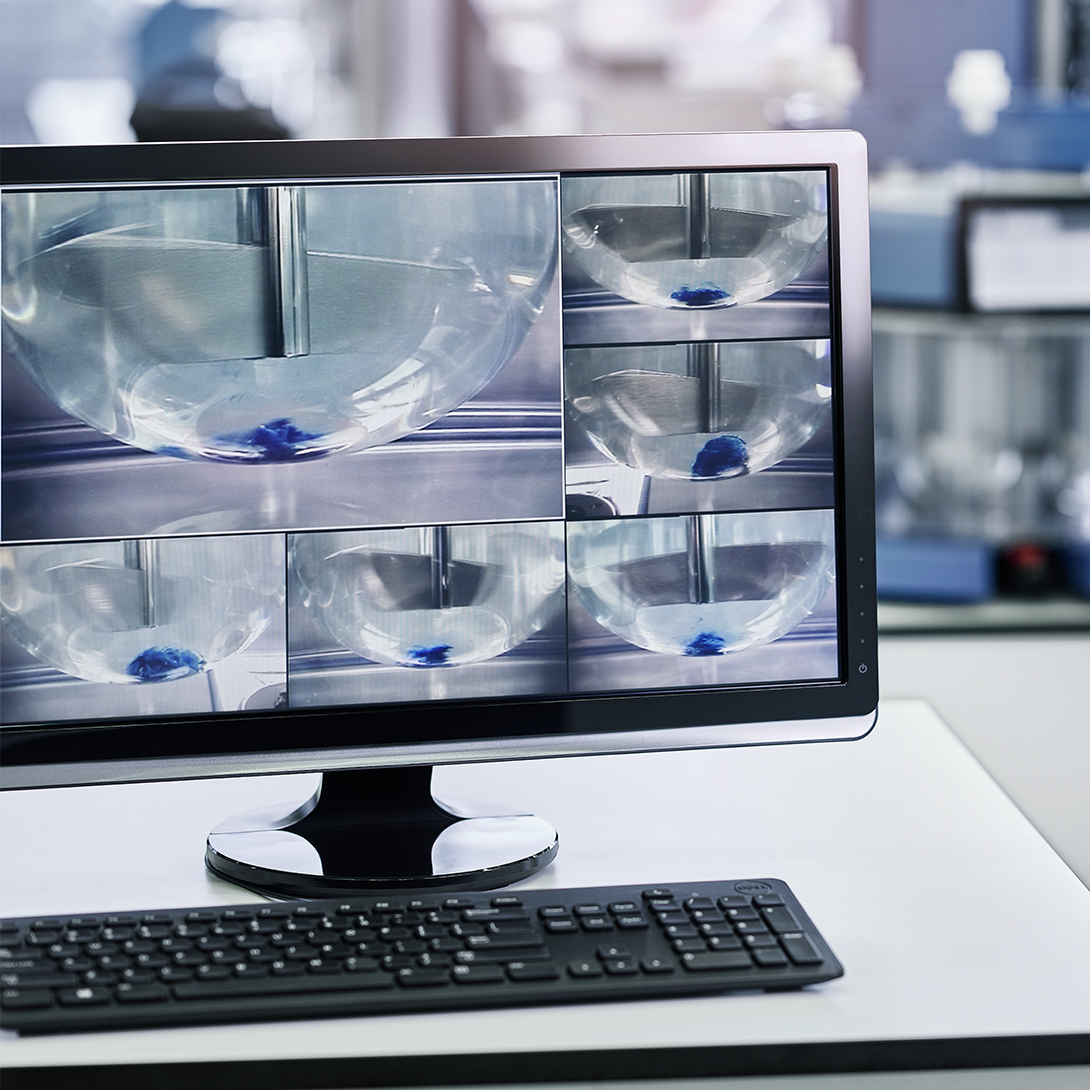 ---
Automation - What do you not want to automate?
Automation – What do you
not want to automate?
How much time does your laboratory team spend on tasks such as filling vessels and cleaning? Automation allows qualified staff to focus on critical tasks rather than spending their time on laborious vessel filling and cleaning. With Xtend™, all dissolution steps from media preparation to cleaning of the system can be performed automatically.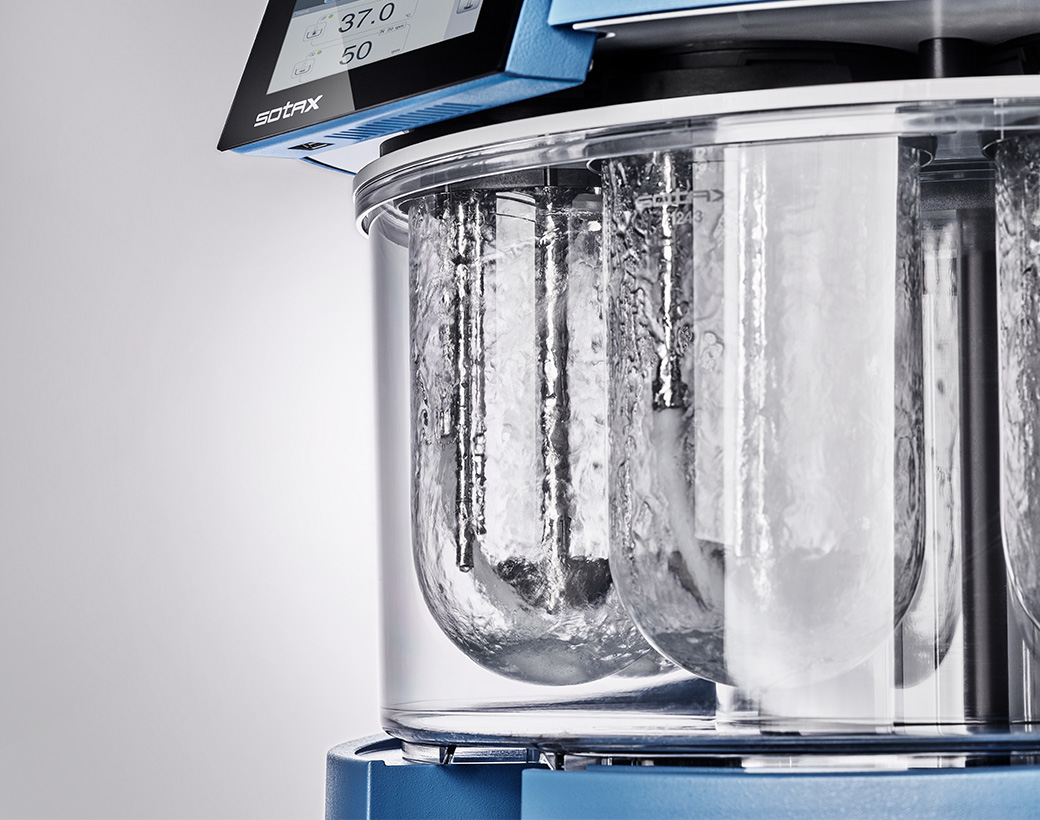 ---
Flexible Sampling
Flexible sampling and filtration is at the very heart of Xtend™. Take samples the same way every time with automated lift-in/out AutoLift™ probes, unique SOTAX HollwShaft™ probes, or stationary cannulas. Repeatable withdrawal positions and various filtration possibilities with syringe filters, disc filters, and pre filtration with tip filters allow users to mimic existing environments when replacing old testers and provides maximum flexibility when developing new methods.
Watch the Video
Flexible Sampling
AutoLift
AutoLift™ sampling
Samples are automatically withdrawn from vessels using motorized AutoLift™ probes. Reproducible sampling positions in full compliance with USP <711> and other harmonized Pharmacopeia provide for comparable testing conditions. Available for all XtendTM dissolution baths and all automation levels.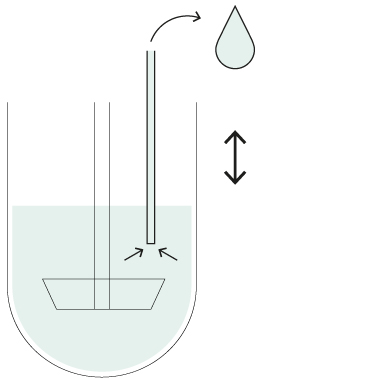 HollowShaft™
HollowShaft™ sampling
Unique SOTAX HollowShaft™ technology allows to withdraw samples directly through the paddle/basket shaft. Fully compliant with USP <711> and other Pharmacopeia, the HollowShaft™ is proven to virtually eliminate any undesired hydrodynamic effects that may impact dissolution results.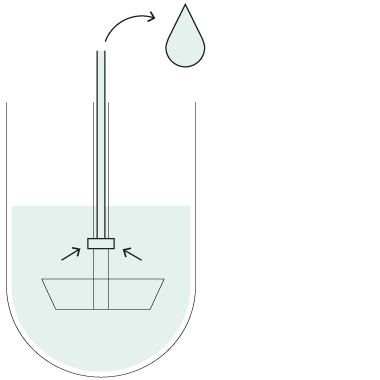 Resident probes
Resident probes
You can also operate your Xtend™ dissolution systems with stationary sampling probes if required by a particular method. The cannulas remain at a fixed positions inside the vessels throughout the dissolution test to withdraw samples at the desired timepoint(s).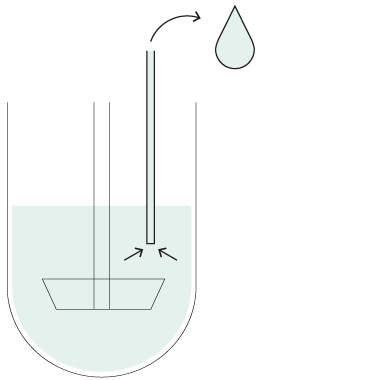 ---
Configure your Xtend Dissolution Tester to your needs.
Configure your Xtend™ Dissolution Tester to your needs.
Xtend™ allows flexible automation of your dissolution processes. Changing testing requirements? Standardized Xtend™ modules can be combined to differently automated dissolution systems - making method transfer and scale-up easier than ever. From manual baths to semi-automated systems to fully automated dissolution tester with multiple networked systems, Xtend™ is one platform for all your dissolution needs.
---
Modules - Configure your Xtend System to your needs.
Modules – Configure your Xtend™ System to your needs.
Thanks to its modular design, all Xtend™ components that are in contact with your product are always 100% identical – irrespective of your systems' automation level. Use the same dissolution method for different configurations and flexibly handle changing workloads, From qualification to writing SOP`s: Keep in place what is already used, described, and validated.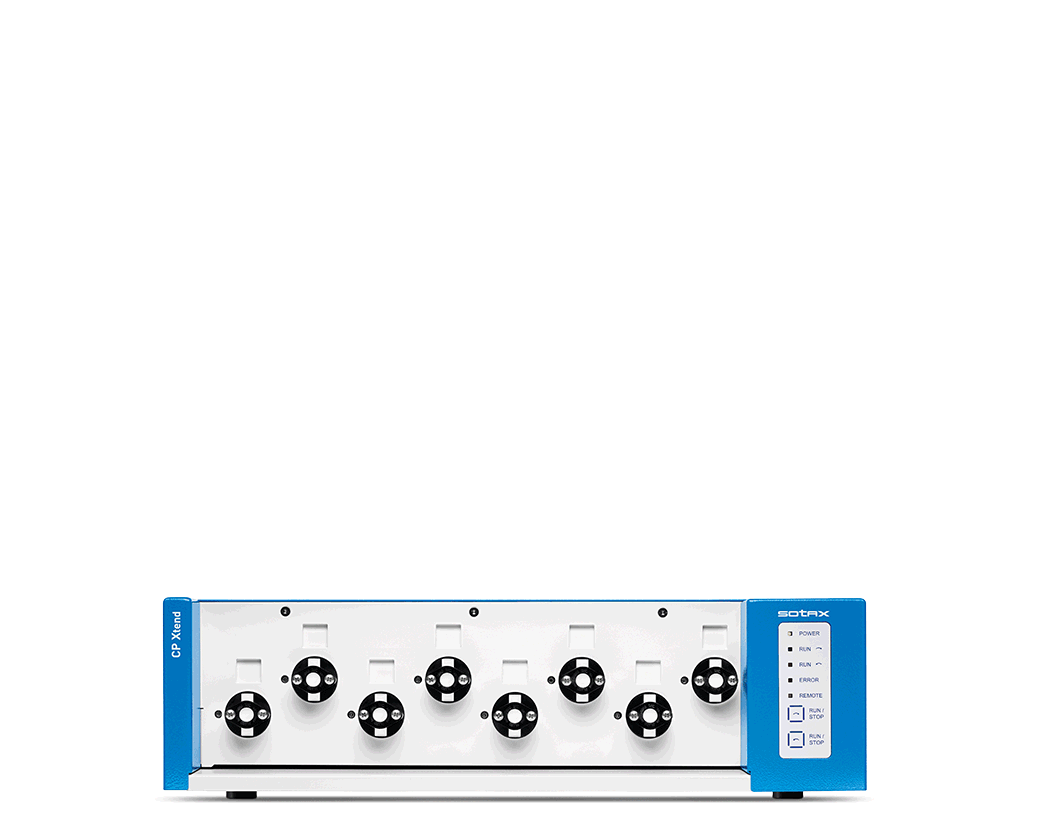 ---
Integrate Analytics
All samples need to be analyzed – regardless whether sampling was performed manually or automatically. As data integrity requirements continue to increase, automated consolidation of protocolled test conditions and analytical results into one report drive the implementation of integrated systems.
---
Manage your Dissolution Data
Take full control of your data and manage all your methods, results, and users with q-doc®. Use the same method on different systems, consolidate data from multiple test runs in a single report, and avoid redundant management of users and their passwords. Whether operated with a single PC workstation or in a networked environment, the modular q-doc® data management software offers built-in data integrity and ease of regulatory compliance. From electronic signatures, audit trail, and advanced user management to LDAP integration, batch comparison, and LIMS import / export functions – the q-doc® framework is designed for implementation of an efficient, fully 21 CFR part 11 compliant system.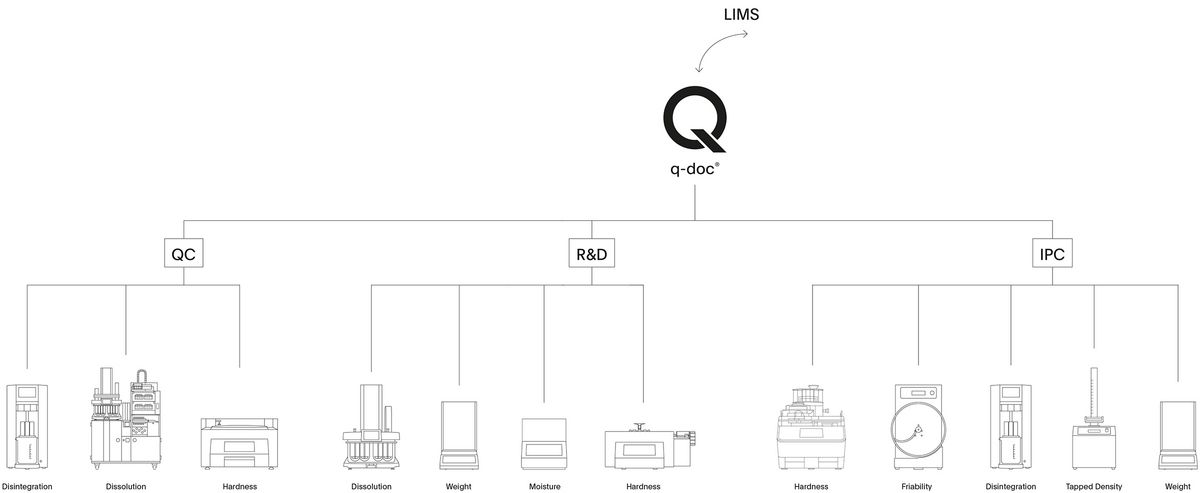 100% scalable 3-layer software architecture with central MS-SQL database
Powerful framework with device-independent methods that can be used for different instrument types
Modules extend the basic functionalities with LDAP integration, LIMS export, data trending, and more
More than 35 drivers for dissolution and physical testing instruments
Report, check & evaluate data directly in q-doc and sign with electronic signatures
Easily create complete batch reports and compare batches over time intervals
Human readable audit trail and product version control for full traceability and compliance
Fulfills all requirements for implementation of a 21 CFR part 11 compliant system
---