AT Dissolution Tester
Innovative dissolution bath for manual and semi-automated benchtop systems.
CIRCULAR - Optimum water flow for temperature homogeneity and excellent observation possibilities
SAMPLING - Different sampling possibilities including AutoLift™, HollowShaft™, and stationary cannulas
FILTRATION - Maximum flexibility with tip filters, disc filters, and 25mm syringe filters
TEMPERATURE - Measure and protocol in-vessel temperatures individually with AutoLift™
VISIBILITY - Obstruction-free video monitoring with full view of individual vessels
COMPLIANT - Full compliance with all international Pharmacopeia requirements
APPARATUS - Different vessel designs and apparatus types for USP 1/2/5/6 methods and more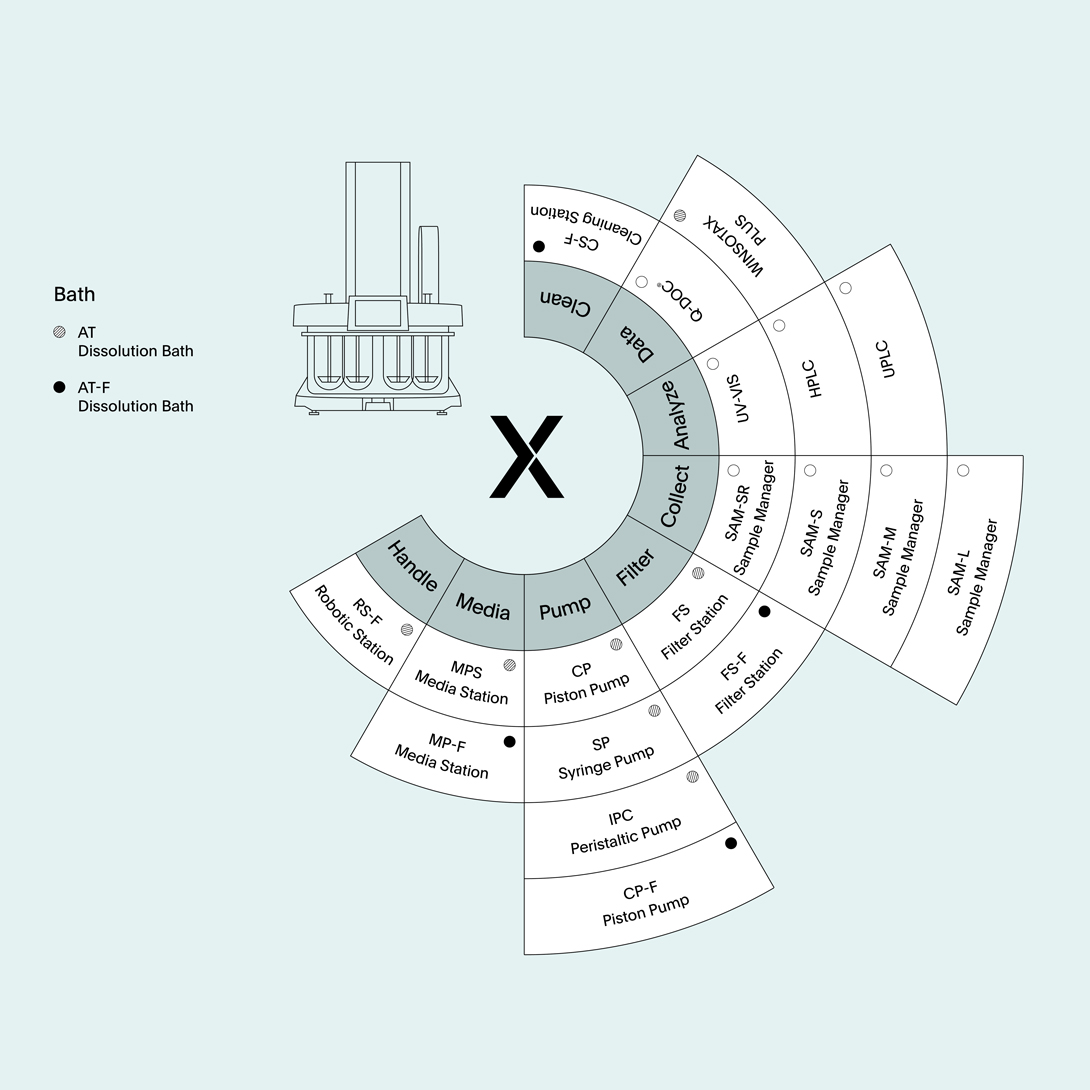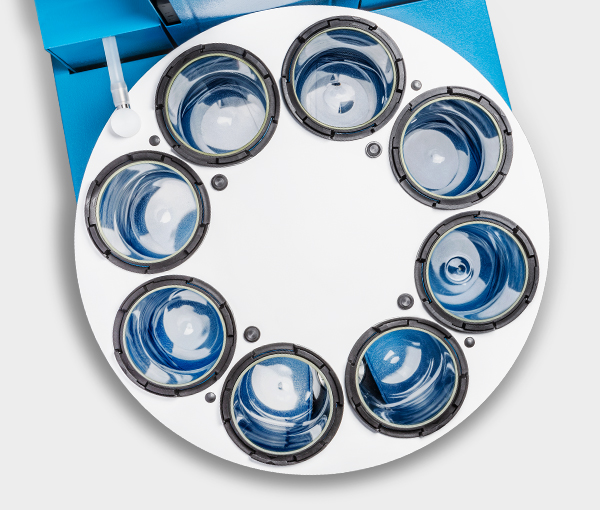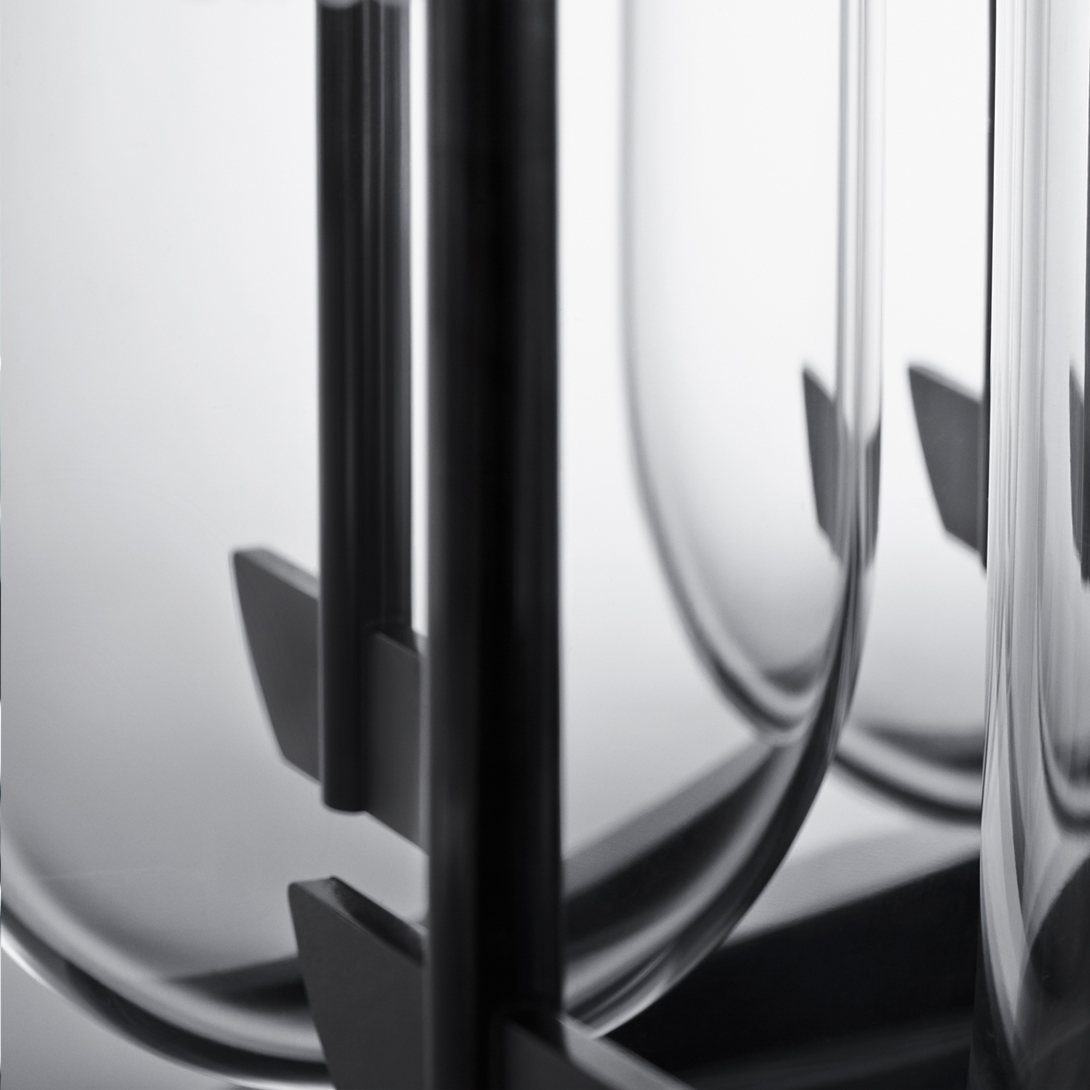 Apparatus 1/2/5/6
The AT dissolution bath can be used with different compendial USP 1/2/5/6 and non-compendial apparatus types in different style vessels like mini-vessels, China vessels, and one / two liter vessels. Irrespective of the chosen setup, the unit maintains its tight assembly geometry and ease of use.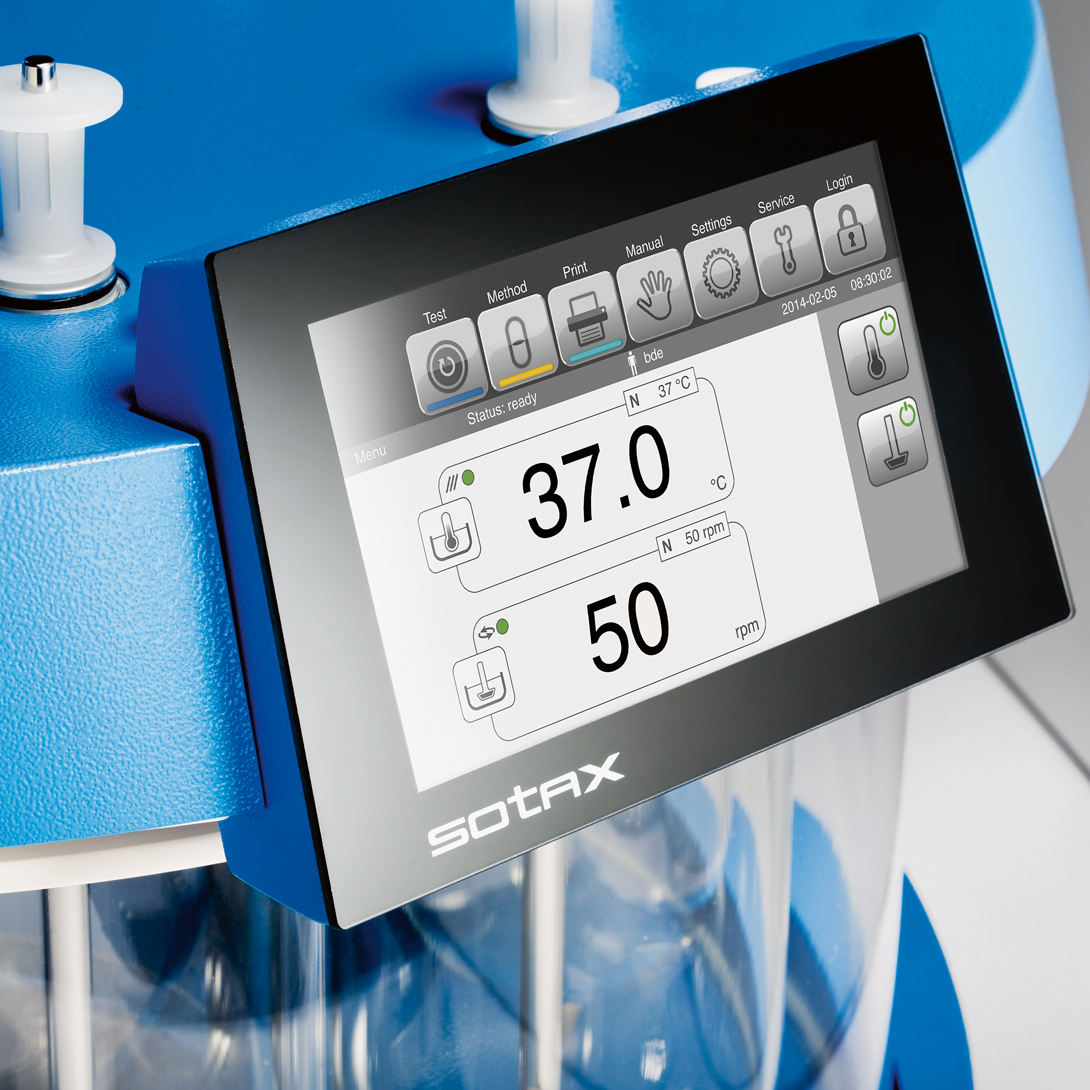 Fail-safe networking.
The EasyTouch™ controls all Xtend™ modules irrespective of the configuration and automation level of a particular system. Mounted on the AT bath, it ensures fail-safe networking and allows Xtend™ systems to run 100% independently - even if the dissolution system is operated with PC software. No data is lost in case of network interruptions.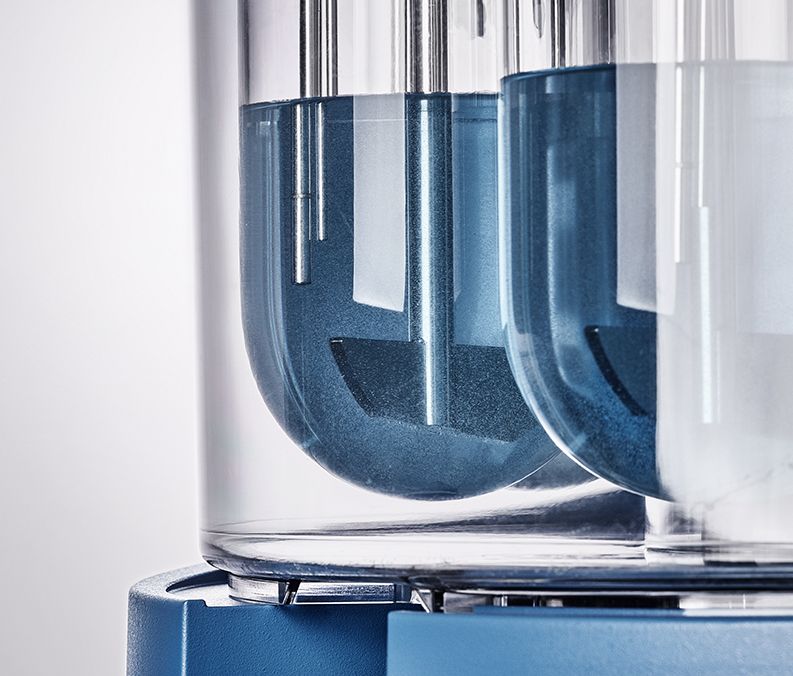 Flexible sampling.
Different sampling options make the AT the most flexible dissolution bath on the market. Samples can be withdrawn manually or automatically using motorized lift-in/out cannulas, HollowShaft™ sampling, or stationary cannulas. Repeatable sampling positions and a wide range of filtration possibilities ensure comparability of results.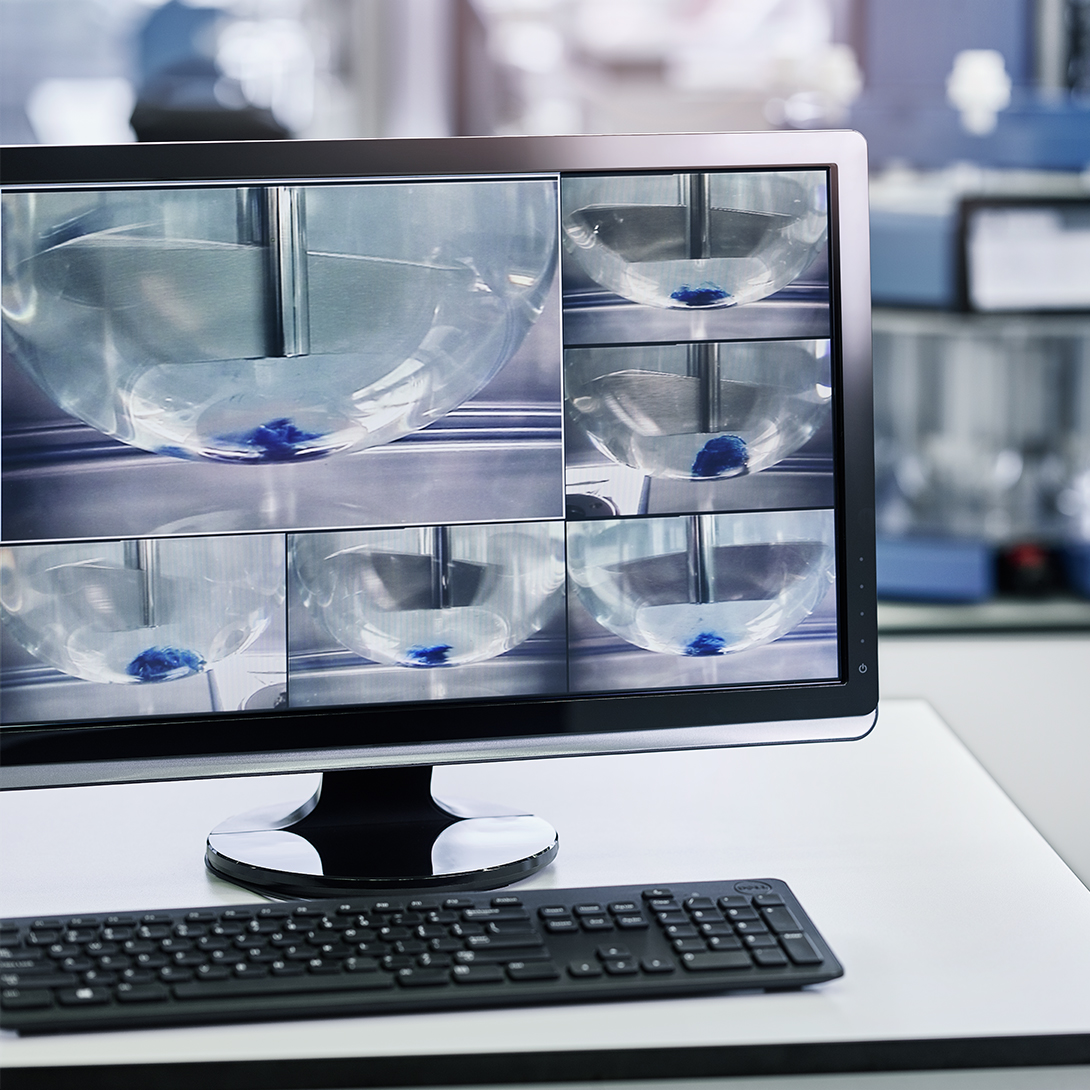 Advanced functionalities.
The AT bath can be equipped with a great variety of automation functions and monitoring options. Automatically protocol individual vessel temperatures, replace withdrawn sample volumes, return measured UV-Vis samples immediately into vessels, or add video monitoring for visual observation of the dissolution process with individual cameras.