ATS Xtend™ LC On-/Offline
Automated injection from your dissolution tester of collected samples directly into your HPLC / UPLC system.
INJECTION - Unattended injection of dissolution samples directly into your liquid chromatography system
ERROR PREVENTION - No more time-consuming and error-prone manual re-racking of collected samples
TIME - Reduce the time from sampling to injection of filtered samples to an absolute minimum
COOLING - Prevent degradation of samples during buffering by adding cooling to your sample manager
FILTRATION - Use fine filtration down to 0.2 microns to prevent clogging of your HPLC / UPLC columns
INTEGRATION - Flexible integration of different HPLC / UPLC brands and systems possible with your dissolution tester
AUTOMATED - Highly repeatable sampling, filtration, and injection into HPLC / UPLC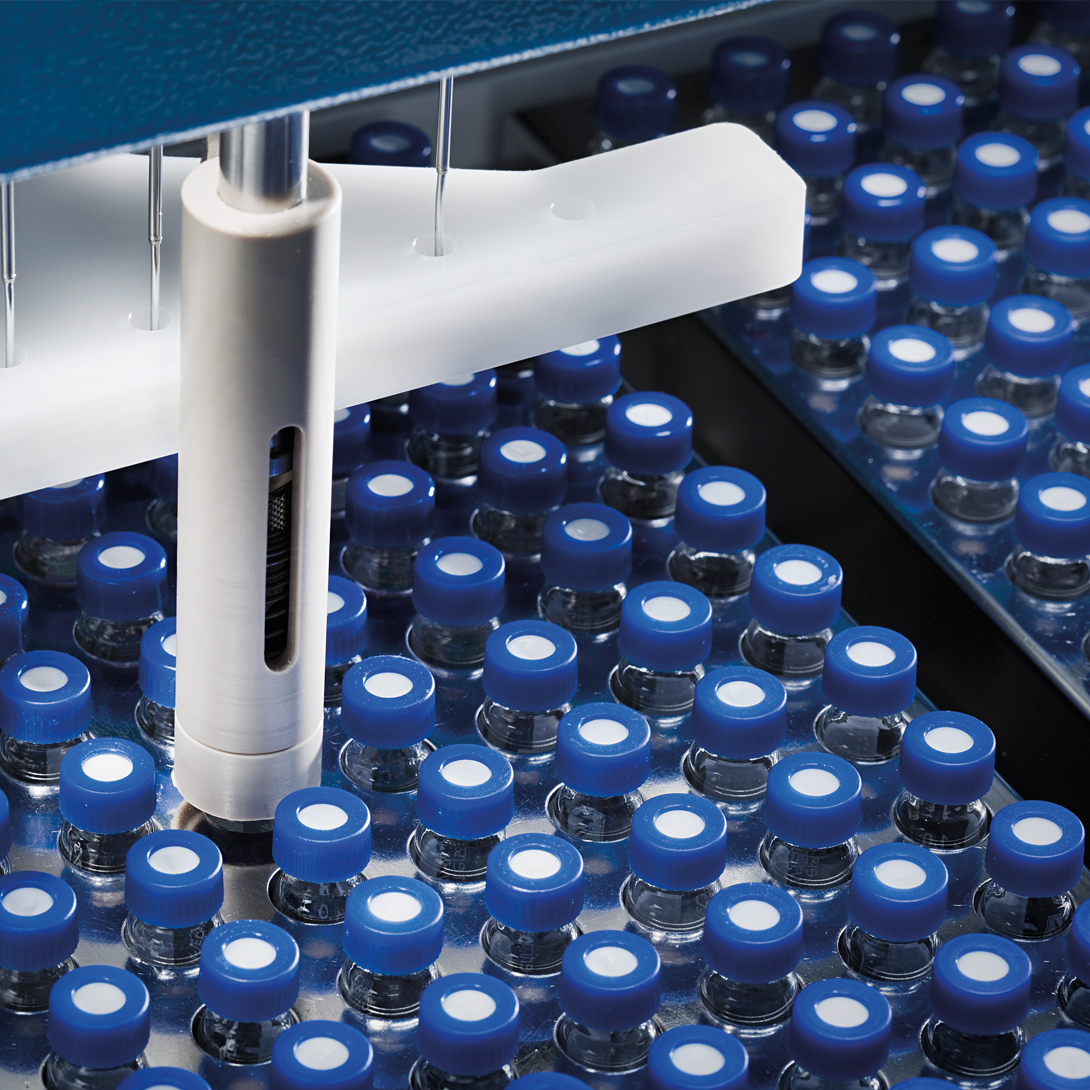 Automated injection.
Forget about the problems associated with re-racking and manual transfer of dissolution samples. Your XtendTM dissolution tester automatically takes samples from all vessels, filters down to a porosity of 0.2 microns, collects filtered samples in the SAM sample manager, and then immediately starts injecting them one by one directly into your HPLC / UPLC chromatography unit.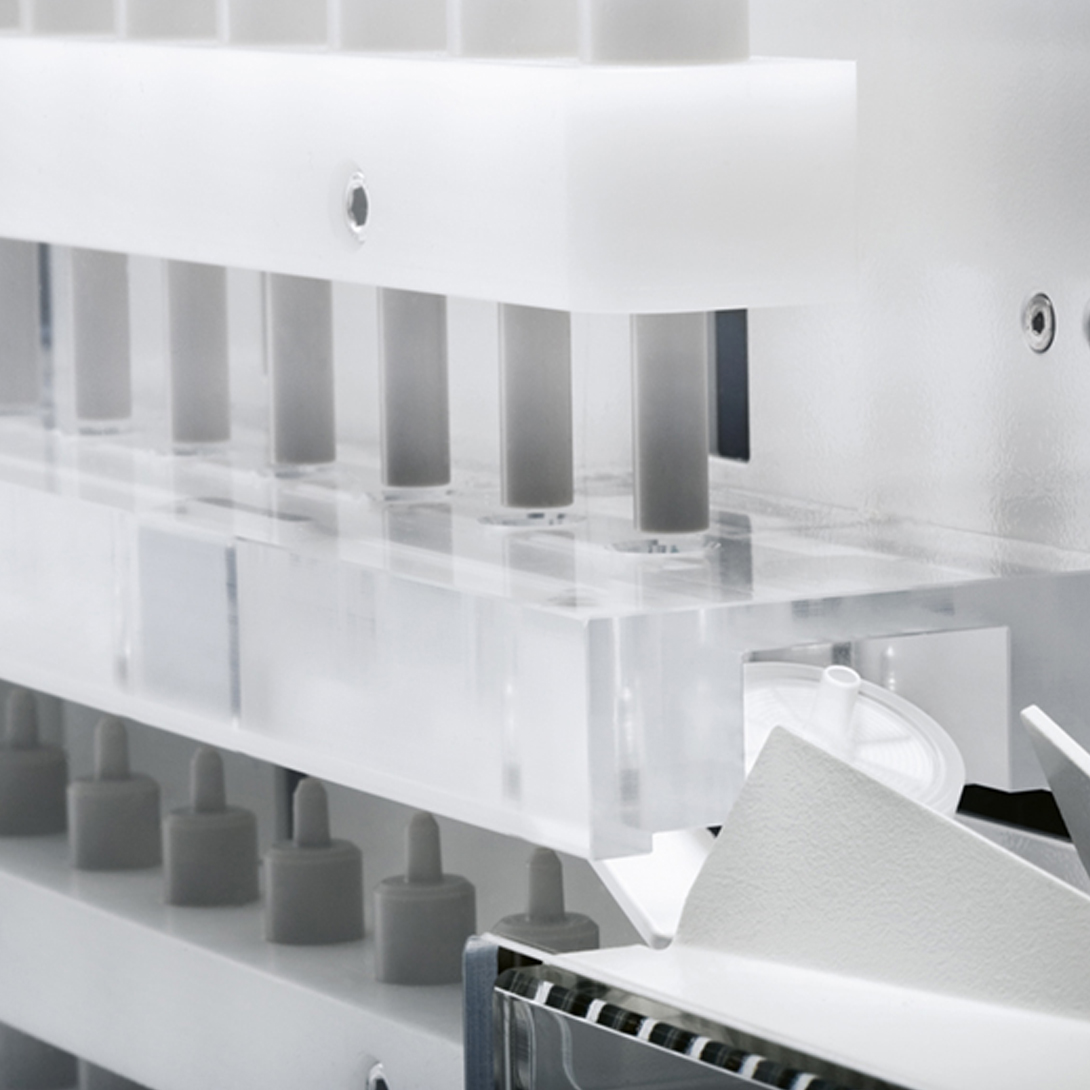 Flexible filtration.
The ATS XtendTM allows using a wide range of different filters - from tip filters / cannula filters for pre-filtration, to disc filters inside the suction head, and standard 25mm syringe filters. Avoid saturation or clogging for your DR / MR methods and automatically change filters with an integrated filter station.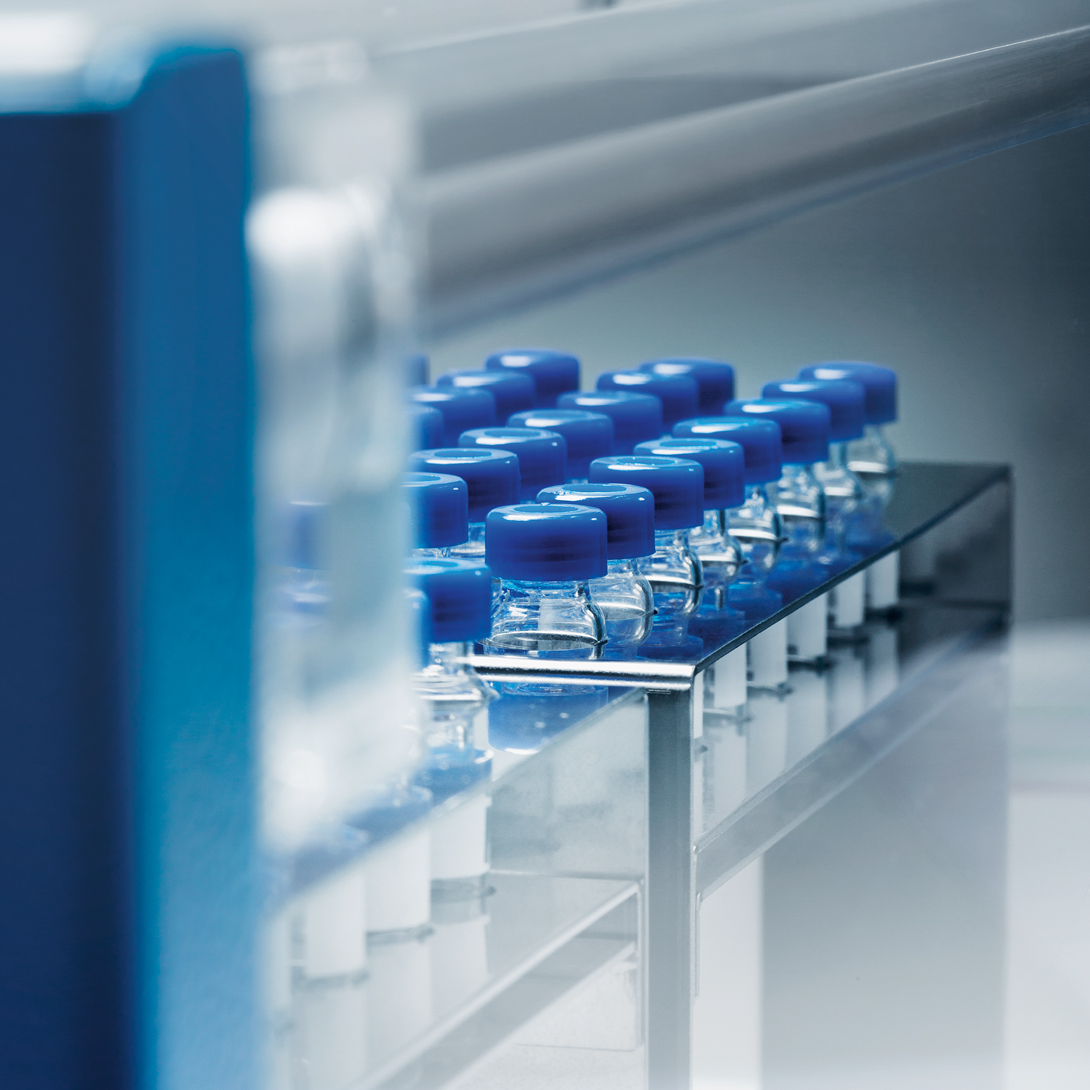 Parallel processing.
For multi-timepoint tests with delayed release (DR) and modified release (MR) methods, the SAM sample manager handles two processes simultaneously. It continously injects samples into your HPLC / UPLC unit and in parallel collects the next samples from the running test at designated timepoints. To avoid degradation of buffered samples, powerful cooling is optionally available.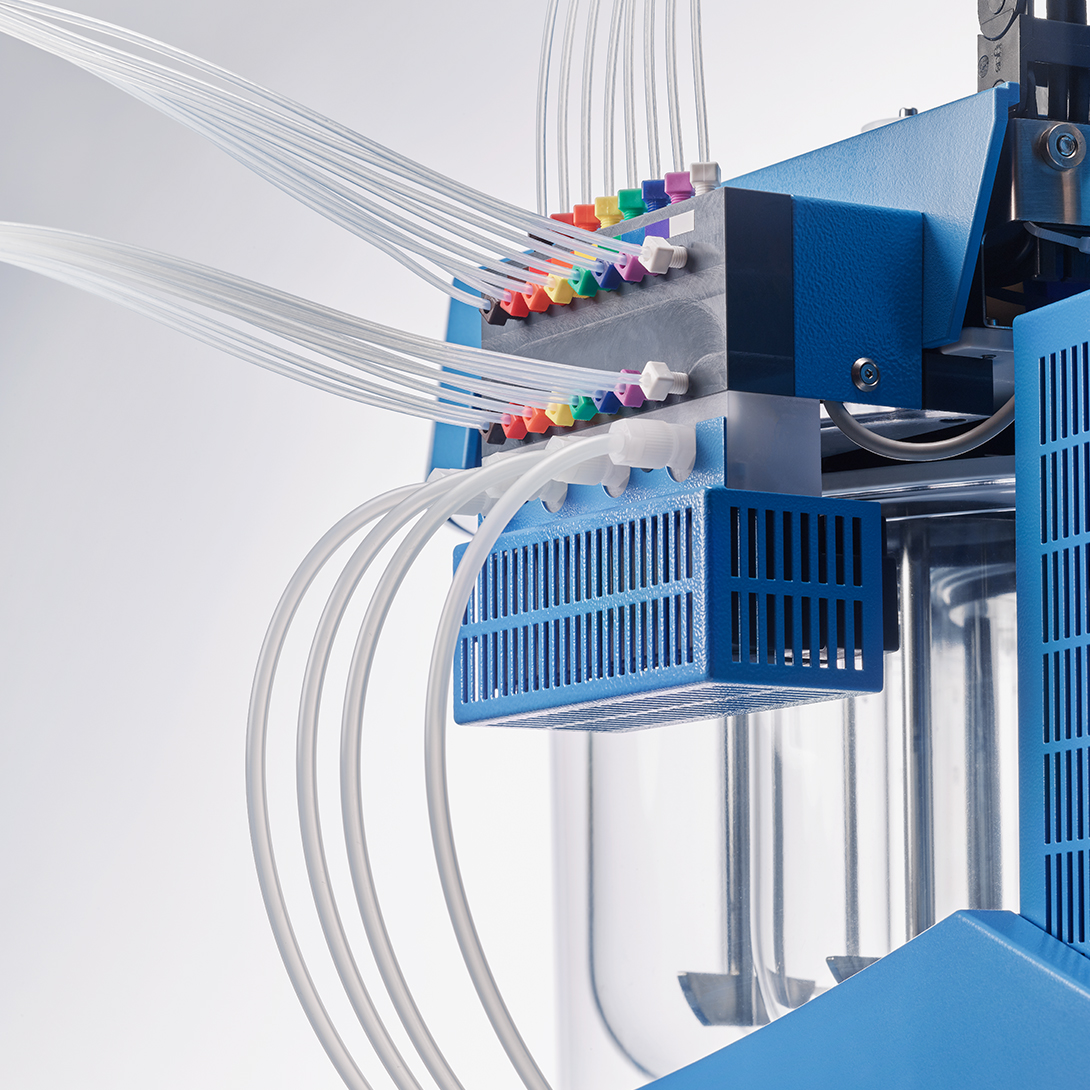 Carry-over? Prevented.
Using a special cleaning routine, the ATS XtendTM flushes the injection loop of your HPLC / UPLC before the next sample is injected - preventing cross-contamination and carry-over. Once a test is completed, the operator can conveniently clean all sampling lines by activating a cleaning routine in the EasyTouchTM user interface.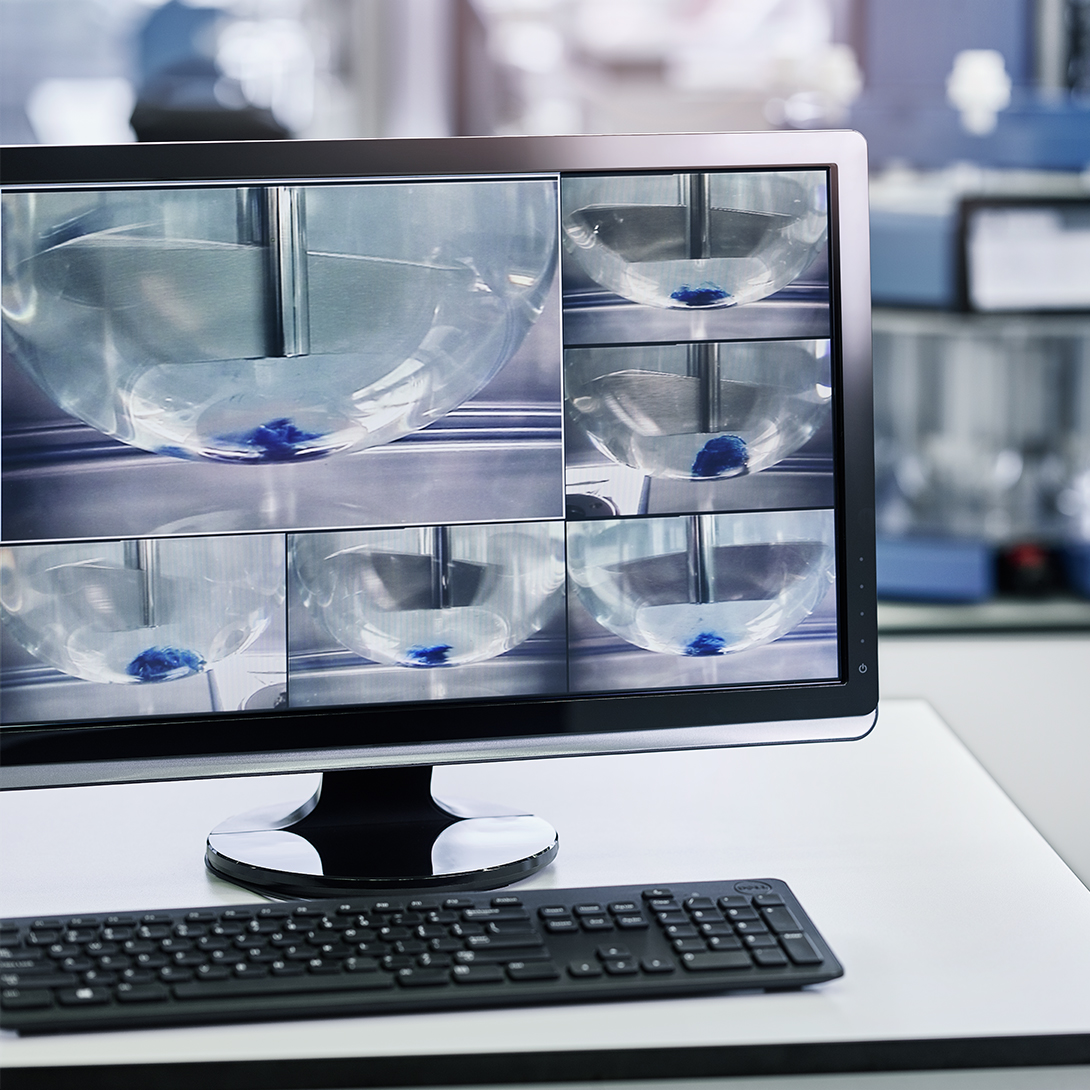 Advanced monitoring.
You can protocol individual vessel temperatures in all 6-8 vessels using the AutoLiftTM - before test start, when taking samples, or at any point during the test. To document that proper procedure has been followed, or more importantly, that a deviation has occurred, CenterViewTM video monitoring records the dissolution process individually per vessel.