AT MD UV Online
Fully automated benchtop dissolution tester with integrated UV-Vis analysis.
100% BENCHTOP - Compact dimensions allow to fit the entire dissolution tester on a standard laboratory bench.
100% ONLINE - Immediate results in real-time with integrated UV-Vis spectrophotometer.
100% AUTOMATED - Perform an unattended series of dissolution tests including vessel filling and system cleaning.
MEDIA - Highly effective media preparation, degassing, and vessel filling with gravimetric confirmation of delivered volumes.
TEST - Maximum traceability with automated sampling, filtration, and integrated UV-Vis analysis.
CLEAN - Automatically perform validated washing routines between test runs.
ANALYZE - Full integration of different high-end double beam or diode array UV-Vis spectrophotometers.
Immediate Results.
The ability to analyze 6 samples in parallel at each sampling point with a connected UV-Vis spectrophotometer delivers real-time results. Flowcells connected to each dissolution vessel are automatically filled at the programmed sampling time(s), and results are immediately recorded. Drivers for different UV-Vis spectrophotometers are readily available including the leading diode array UV7 from Mettler-Toledo® and the high-end Specord® with double beam technology.
Data Reliability.
Introducing automation to your lab significantly improves the quality of your data. Each dissolution test is performed the same way, every time, for more precise & comparable data sets. Every step is recorded in a secure database reducing instances of data entry errors. Test results are no longer operator-dependent. As data integrity requirements continue to increase, the AT MD dissolution tester automatically consolidates protocolled test conditions and analytical UV-Vis results into one single dissolution test report.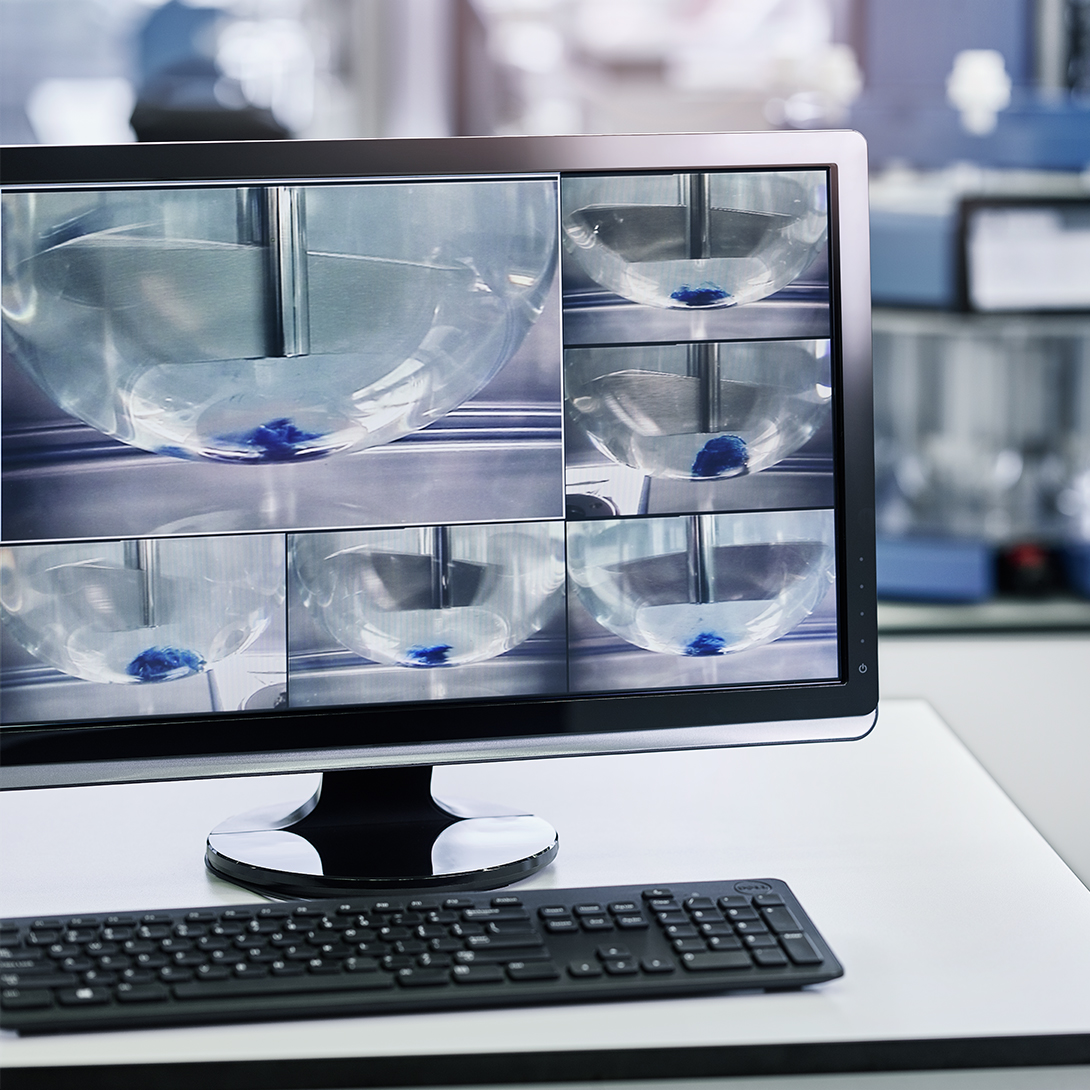 CenterView™
Video monitoring is a useful tool for R&D visualization and OOS troubleshooting in QC. The integrated space-saving design of the AT MD bath offers a protected central space for individually adjustable cameras and an indirect lighting source. The CenterView™ mounting system was designed to assure a controlled focal distance to standardize vessel-to-vessel video and image comparisons. Built-in TCP/IP monitoring allows operators to check progress remotely.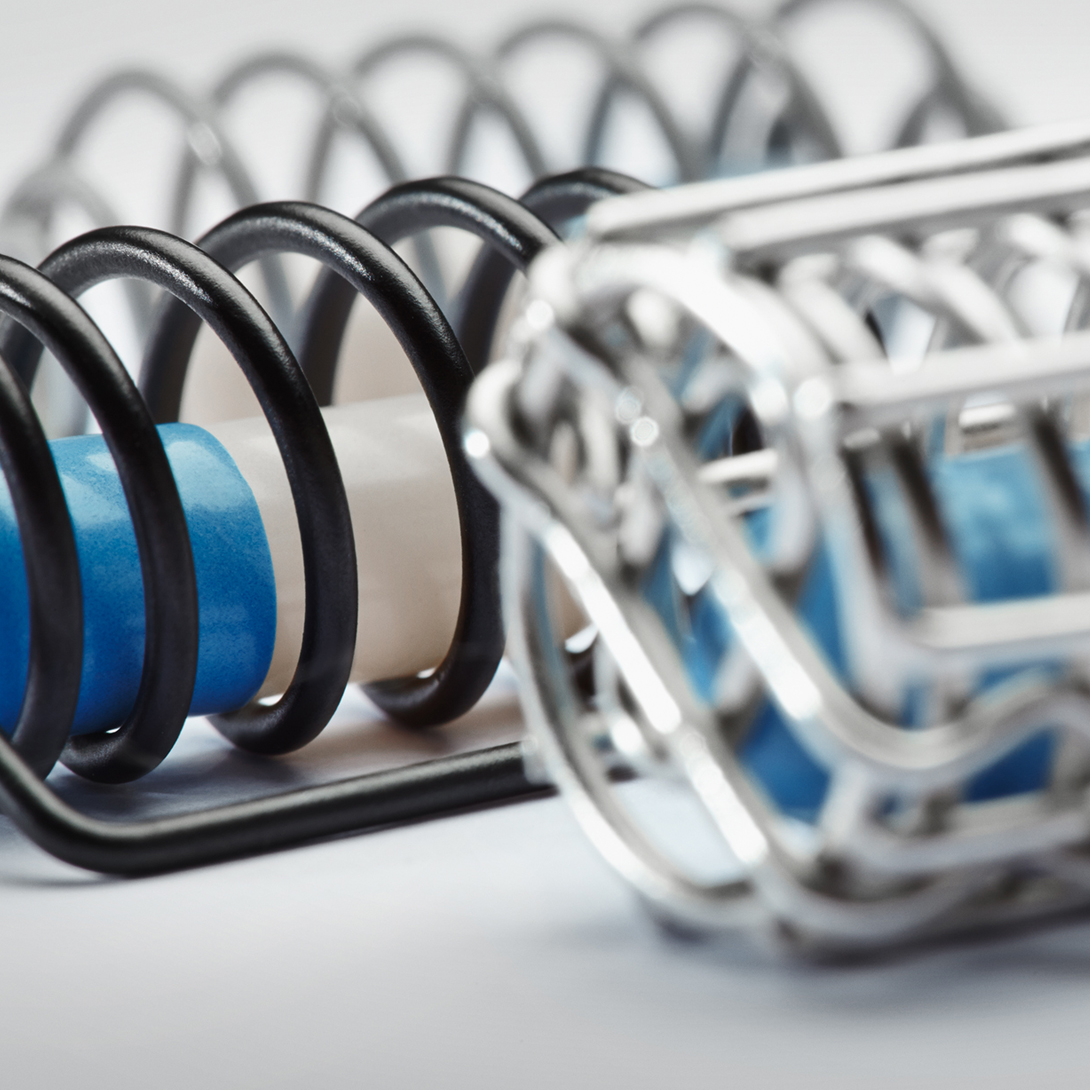 Baskets and Sinkers.
Robotic handling of baskets and sinker retrieval, with confirmation that the each step is successfully performed, assures that all USP 1 (basket) and USP 2 (paddle) methods are consistently run the same way every time. The optional basket station holds 8 batches of baskets and handles used baskets & sinkers after a test has been completed. A robotic arm accurately transports sinkers and baskets to/from the AT MD bath before and after each test.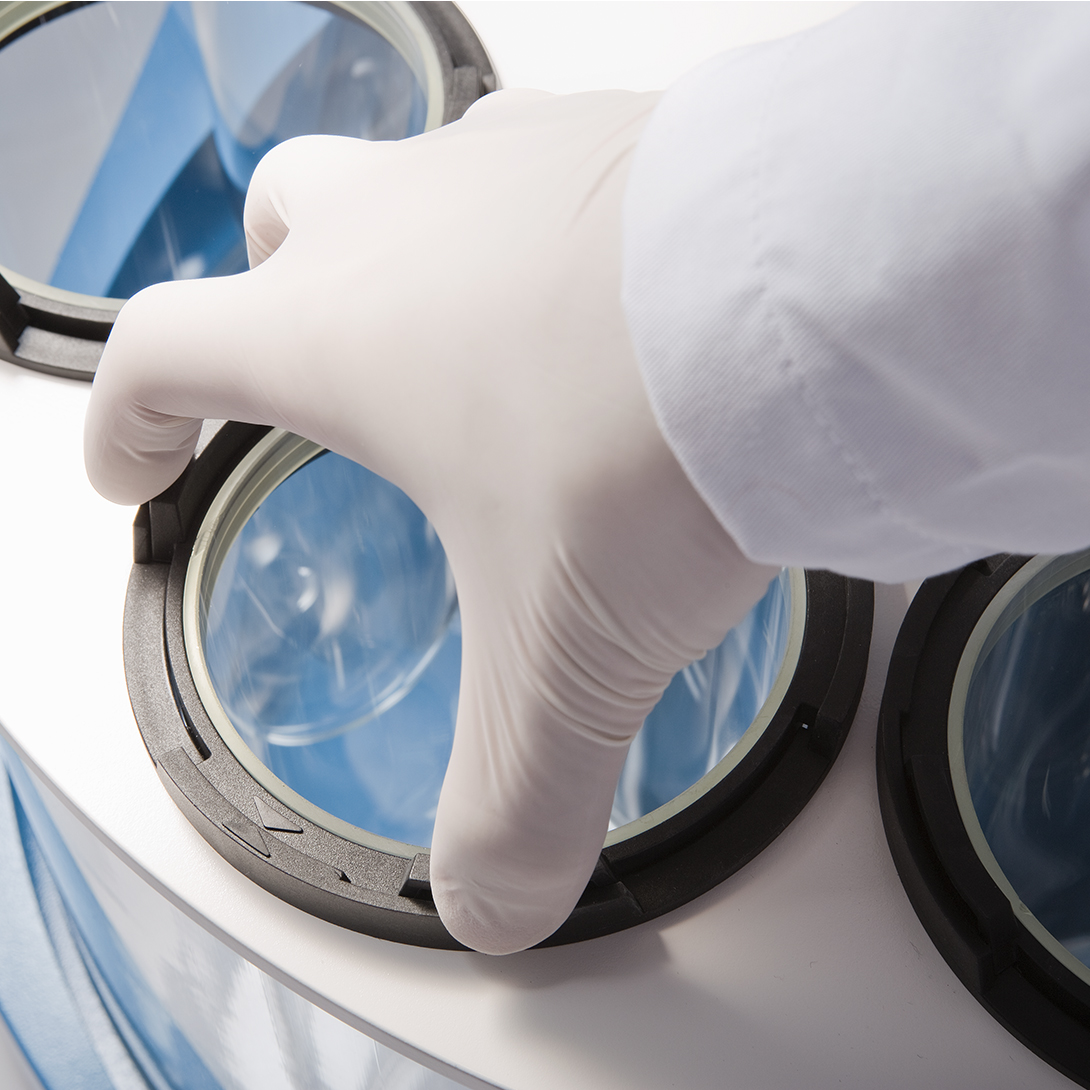 100% Compliance.
The AT MD software is ready for implementation of a fully 21 CFR part 11 compliant system, controlling all aspects of data gathering and analysis. User access controls, segregation of roles, and a well-designed filter set make audit trail reviews fast and easy. It simply provides everything needed for ALCOA+ level compliance. Exporting capabilities allow for integration with existing data governance plans.