Robot for AT-MD
Benchtop station for automated basket exchange and sinker removal.
BASKETS - Automated basket exchange for a sequence of up to 8 unattended USP 1 dissolution tests
SINKER REMOVAL - Removes different style magnetic sinkers from individual vessels at test end
CONVENIENT - Used baskets are collected in a separate container for subsequent cleaning
CAPACITY - Safe and protected storage of up to 48 prepared baskets for up to 8 test runs
FLEXIBLE - Full flexibility to automate paddle methods (USP 2) with sinkers or basket methods (USP 1)
SINKERS - Handles almost any magnetic sinker larger than 15 mm including Japanese sinkers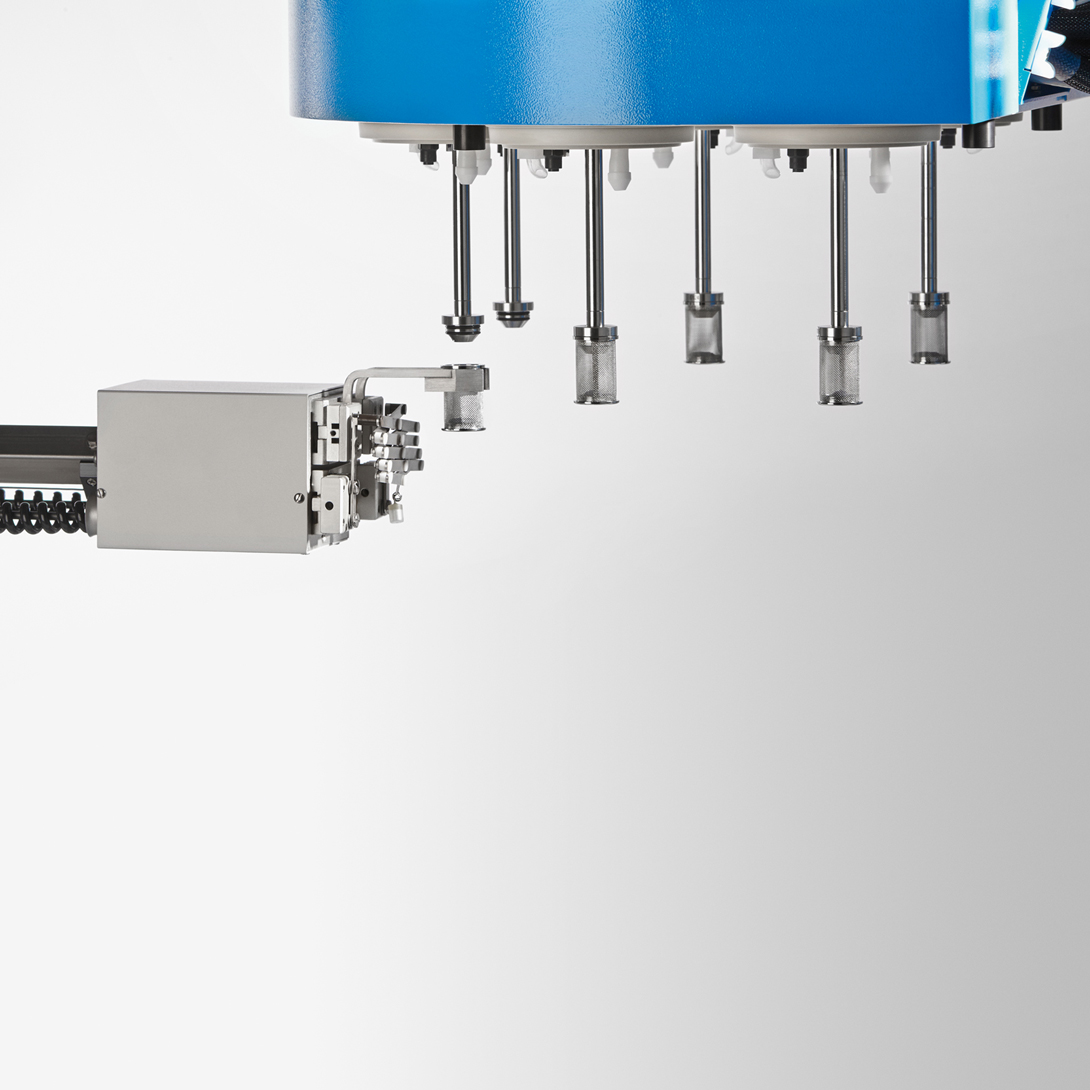 Dual-purpose system.
The system setup allows for flexible automation. Use the robotic arm to remove sinkers for your USP 2 paddle methods - or for automated basket exchange when running USP 1 methods. Prepared baskets containing dosage form are safely stored in a separate station - waiting for transfer to the AT MD bath. Removed baskets and used sinkers are collected in an integrated drawer.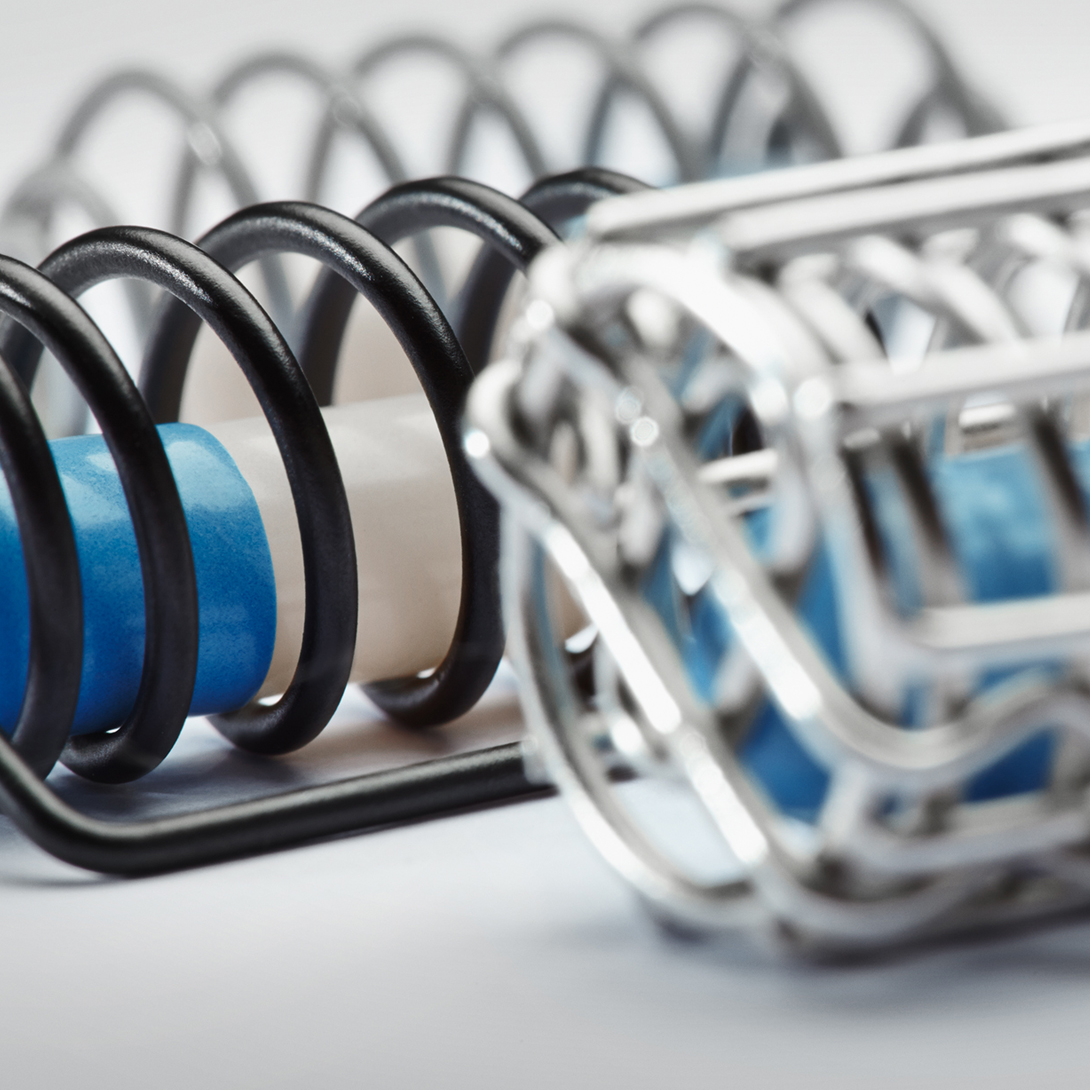 Sinker removal.
The inlet dimensions of the AT MD dissolution bath allow introduction of all types of dosage forms including different style sinkers. Once a test is completed, the robotic arm removes almost any type of magnetic sinker (including Japanese sinkers) from the vessels - allowing for unattended cleaning and automated start of the next dissolution test with or without sinkers.