AT MD Offline
Fully automated self-cleaning benchtop dissolution tester.
100% UNATTENDED - Run a series of dissolution tests in an unattended sequence.
100% TRACEABLE - Automatically execute and record all steps from vessel filling to self-cleaning of the dissolution tester.
100% REPRODUCIBLE - Perform all steps of the dissolution test the same way every time.
MEDIA - Automatic heating & degassing of up to 5 different media types.
FILTRATION - Powerful piston pumps to push through fine porosity filters for HPLC / UPLC analytical finish.
CLEAN - Highly effective & robust cleaning of all fluid paths that can be validated.
COLLECT - Automated sample collection in glass tubes, capped LC vials, or LC wellplates.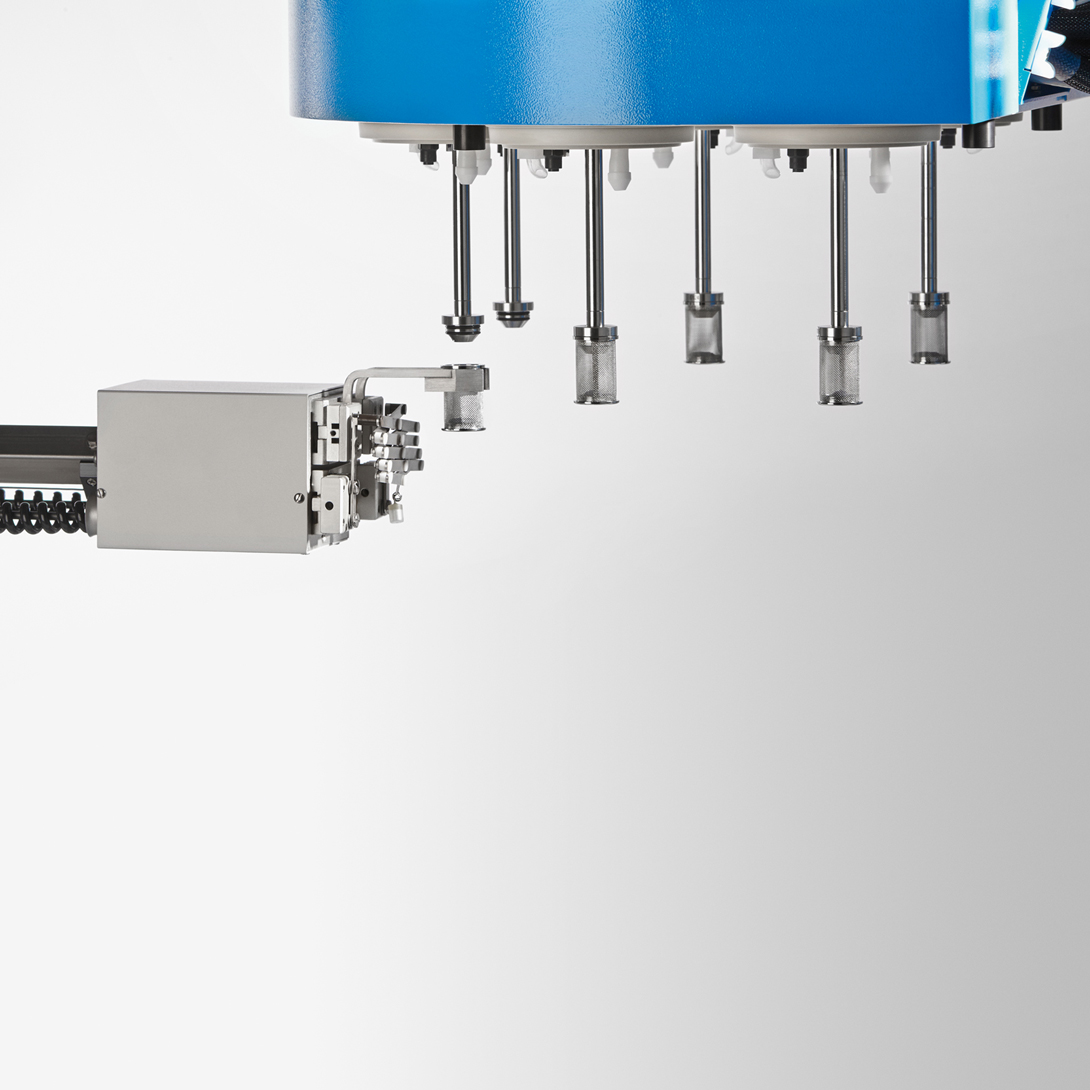 Benchtop Automation.
The AT MD is a fully automated dissolution tester that fits on your standard laboratory bench. It easily handles basket and paddle methods as well as sinkers including large Japanese sinkers. Once a sequence is started, the AT MD runs up to 8 unattended batches - from media preparation to self-cleaning of the system.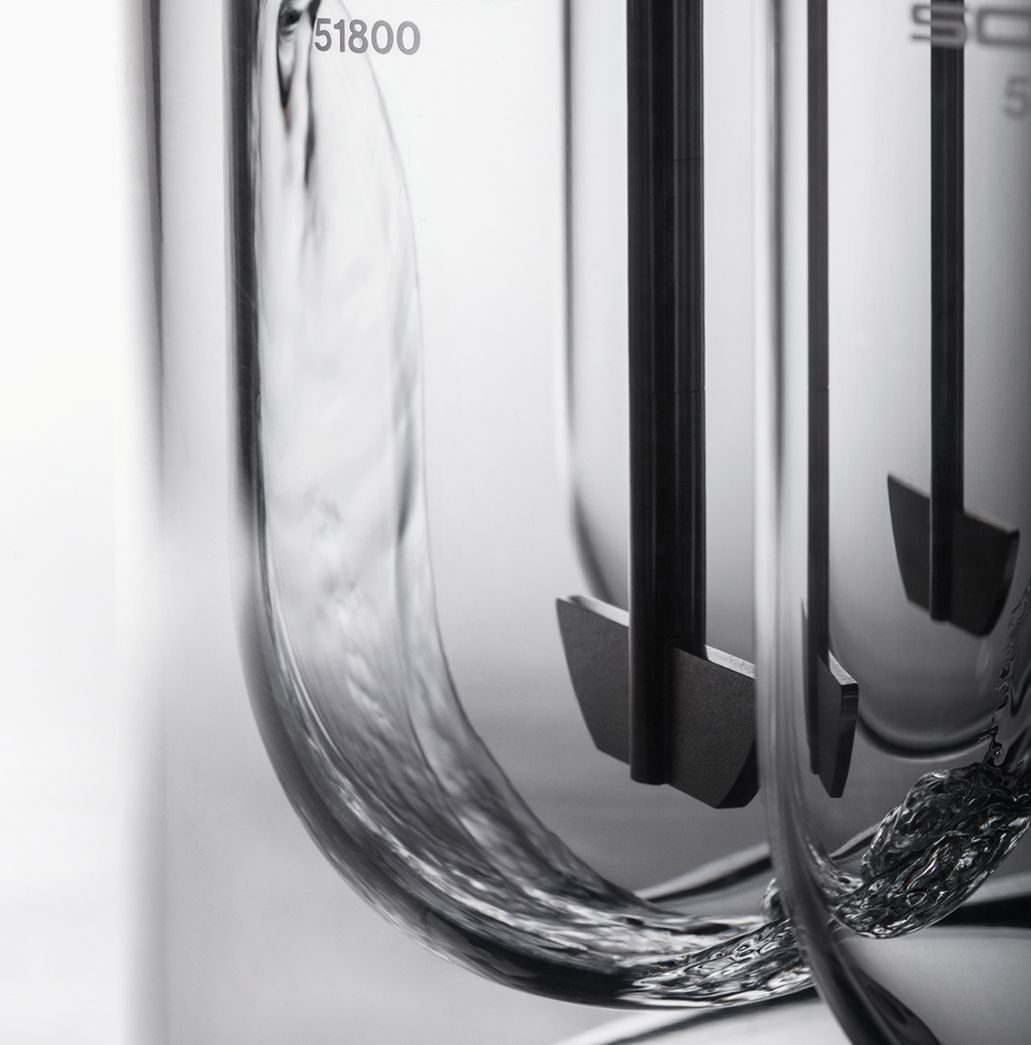 Heat. Degas. Dispense.
Up to 5 different media - including concentrates and media with surfactants - can be automatically heated, degassed, and dispensed into the vessels. Additionally, the AT MD can perform pH changes during tests and easily change media types between test runs. A gravimetric delivery system assures accurate and reproducible media dispensing. Various fill volumes in different vessels - from 250 mL to 1'000 mL - are possible, which makes the AT MD an ideal system for DoE studies.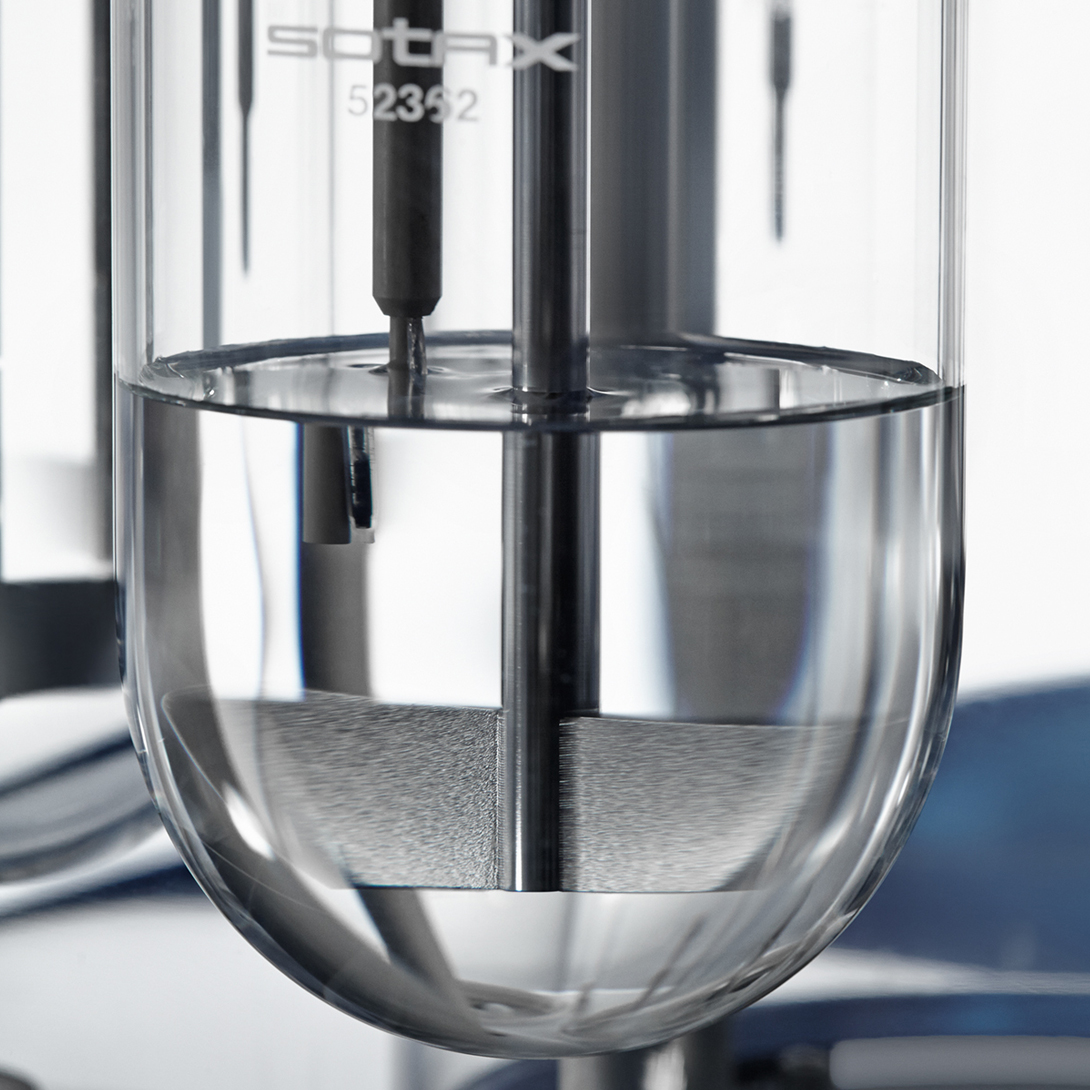 Reproducible Sampling.
The AT MD uses automated AutoLift™ cannulas to simultaneously withdraw samples. Individual vessel temperatures are recorded when sampling. For accurate and reproducible sample withdrawal on all 6 channels, the AT MD features powerful piston pumps for filtered sample transfer. An integrated filter station automates the change of syringe filters at each run, each sampling point, or at media change.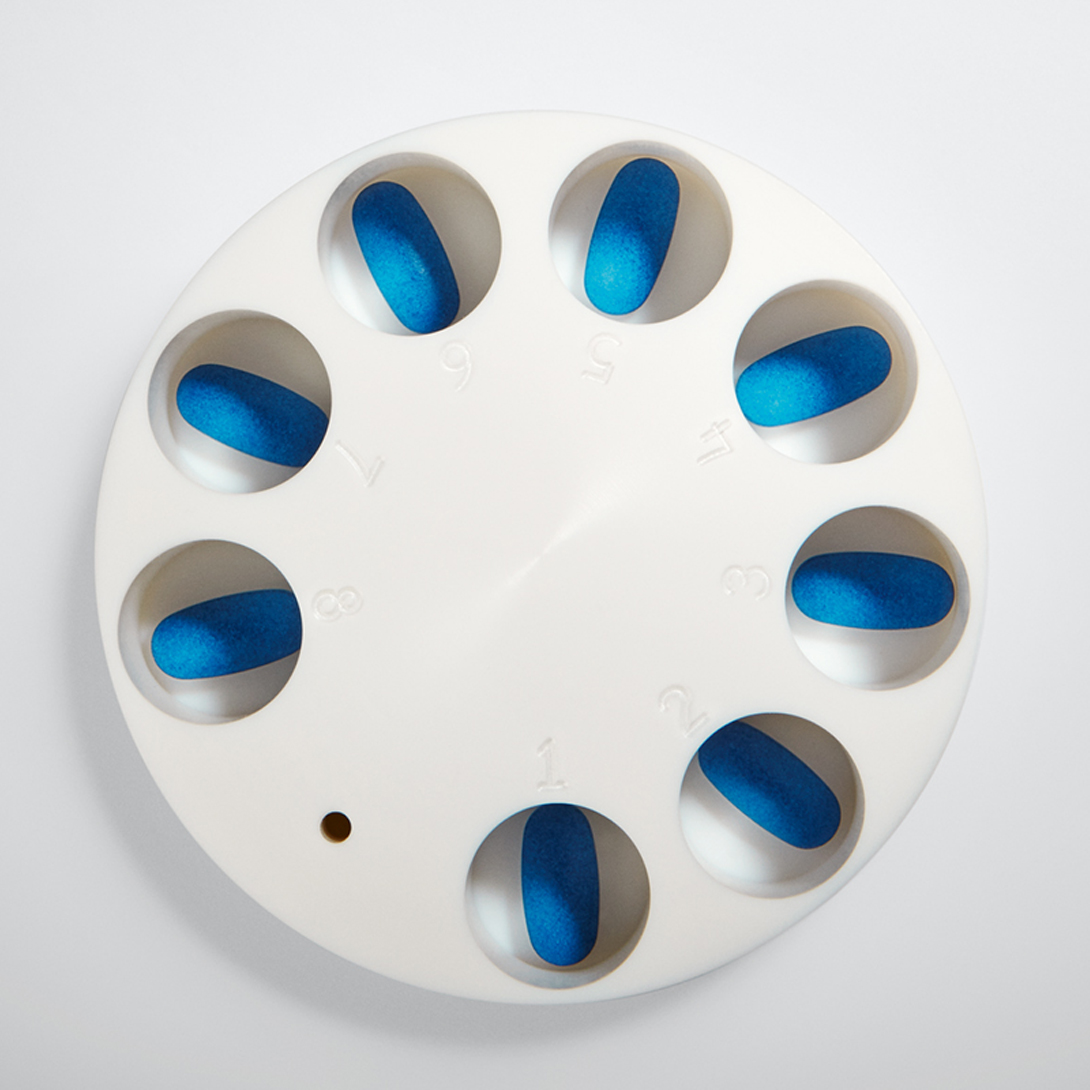 Increase Productivity.
Automated dissolution improves the productivity of your lab creating "walk away time" for operators, allowing more time for mission-critical activities such as method development, process validation, data checking, and verification. The AT MD reduces cycle times and allows your team to complete more work with existing resources.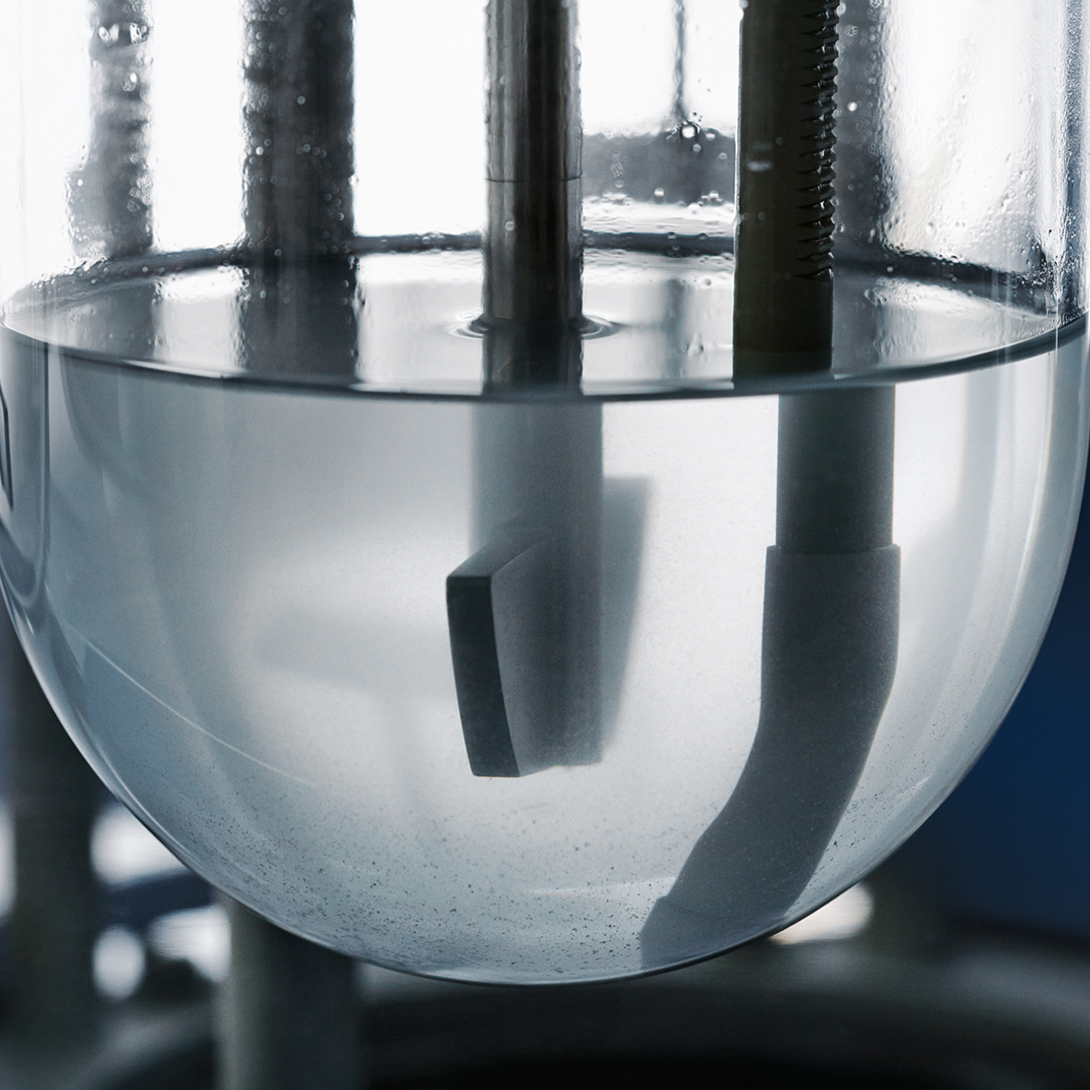 Robust Cleaning.
Cleaning is essential for fully automated systems as it prevents carry-over and cross-contamination between dissolution runs. The AT MD dissolution tester automatically performs highly effective and robust cleaning routines that can be validated. Product-specific procedures can be incorporated into dissolution methods, assuring that appropriate line cleaning is reproducibly performed every time to automatically flush and empty all fluid paths.