SP Syringe Pump
Compact syringe module for semi-automated offline systems.
COMPACT - Mounted directly on the SAM sample manager without requiring additional bench space
ACCURATE - Precise delivery of sampling volumes with single motor drive for up to 8 syringes
ECONOMIC - An economical alternative for products with limited filtration requirements
MEDIA REPLACEMENT - Replace withdrawn sample volumes for multi-timepoint dissolution methods
SIMPLE - Handles your non-critical products in semi-automated benchtop systems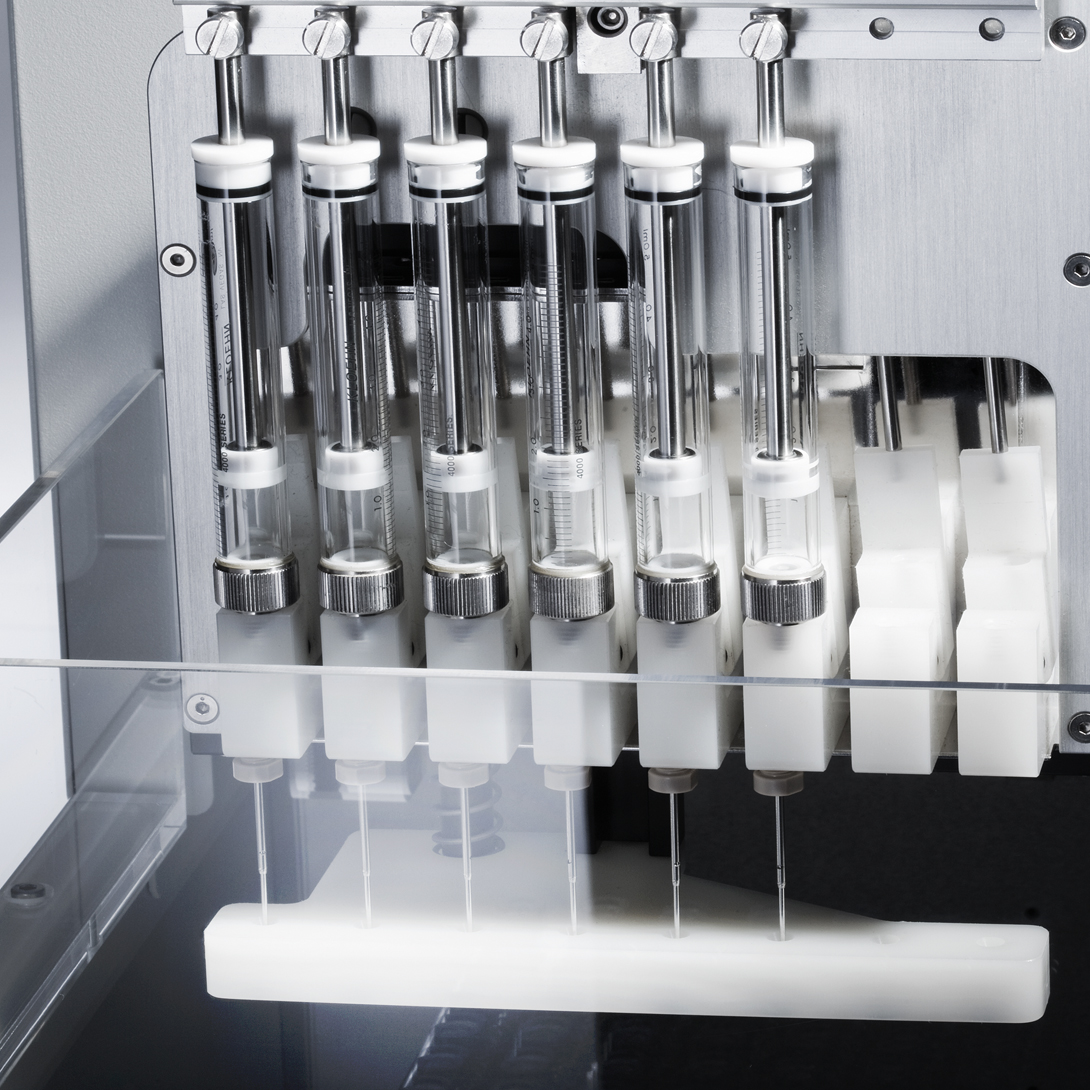 Accurate simplicity.
Configurable with 6-8 syringes, the SP syringe pump is an economical alternative for semi-automated offline collection of samples that don't require special filtration. To save bench space and reduce dead volume of sampling lines, the compact module mounts directly on the SAM sample manager. A single motor drive prevents variations between the 6-8 channels.