16 February 2023
Simplified OOS investigations and traceability with video monitoring.
When it comes to OOS incidents, full traceability is essential. Visual inspection helps to precisely locate the source of the error and robust video monitoring can continue even when the automated process is unobserved on site.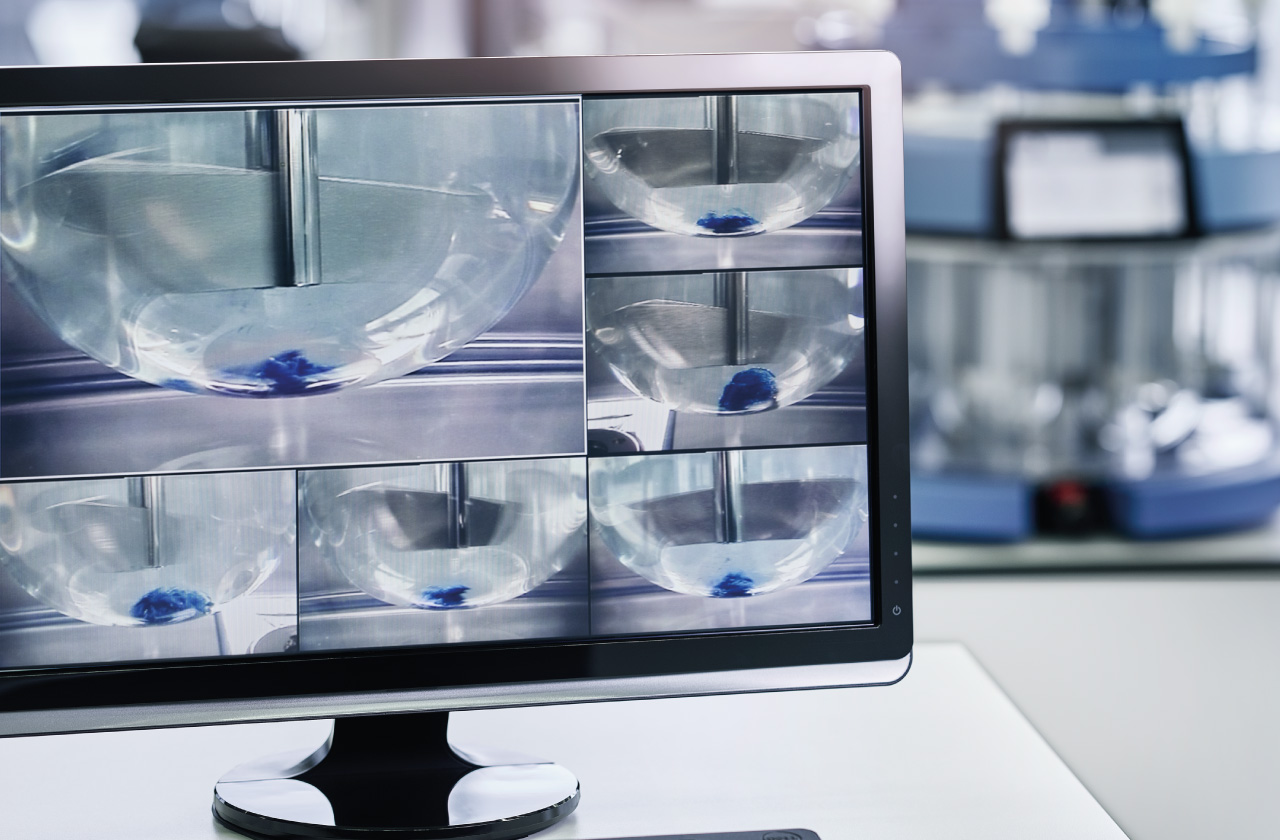 Would you like to be able to see what is happening during a dissolution test run or automated sample preparation, even if you are not on site? Whether live from your control room or later in case of an OOS incident, our video monitoring options allow you to visually capture and verify your processes. Visual aids can also provide guidance during method development such as evaluating the thoroughness of an extraction step.
Monitoring the dissolution process in each vessel with CenterViewTM helps to understand the release characteristics of formulations in R&D. In QC, video monitoring documents the entire test, increases data integrity, and simplifies OSS investigations in case of deviations.
VideoLinkTM allows to record videos of your sample extraction process when using the automated APW / TPW systems. One or two industrial HD cameras can be setup to trigger upon specific events in the preparation process. This functionality allows to record various critical instrument activities during an unattended run and associate them easily with a specific sample ID / preparation step.