10 May 2020
SOTAX participates at SPDS 8th Annual International Conference Disso India 2020
Conducted every year, this flagship conference will be attended by Pharmaceutical R&D, QA, and QC as well as academia professionals and speakers from US, Europe and Asia.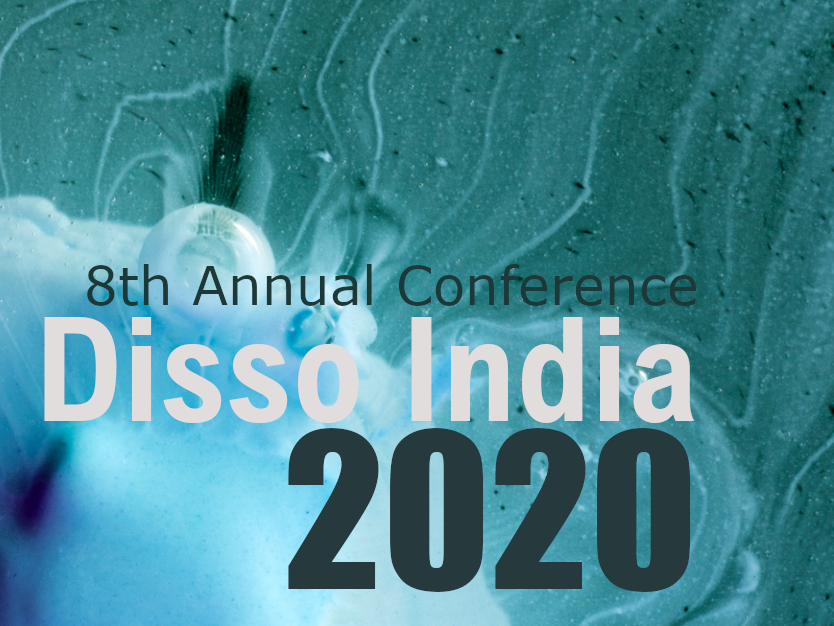 The theme of the event is "Dissolution as a Quality Assurance tool for Product Development, Approval, and Batch Releases". Due to the Covid-19 restrictions, this year's event will be conducted online from 13.-16. May 2020. This online edition will have 14 lectures by professionals working in the pharmaceutical industry from around the world as well as academia. The convention expects more than one thousand professionals to discuss various advances and developments related to dissolution science and its applications.
SOTAX is proud to contribute by giving a lecture on "Automation in dissolution". Other topics include:
The role of dissolution in complex generic drug products
Regulatory compliance challenges & issues related to dissolution testing & studies
Dissolution testing post COVID-19
Dissolution testing methodologies for nanomedicines
Dissolution testing of novel drug formulations
IVIVC for novel drug formulations
Realtime and accelerated in vitro testing of complex and long acting parenteral products
Ternary amorphous solid dispersions for solubility enhancement
Influence of particle characteristics on dissolution test
In vitro dissolution and absorbtion systems to evaluate impact of dissolution on permeation & absorbtion
The Society for Pharmaceutical Dissolution Science (SPDS) was formed 2012 as an NGO in Mumbai with the objective of promoting science and technological development in the field of dissolution science among pharmaceutical professionals, academia, students, and regulatory bodies.