20 April 2018
New fully automated dissolution tester at Analytica 2018.
SOTAX presents the world's most compact fully automated self-cleaning dissolution testing system with integrated media preparation station, UV-Vis spectrophotometer, and sample collection for samples from multiple unattended dissolution tests.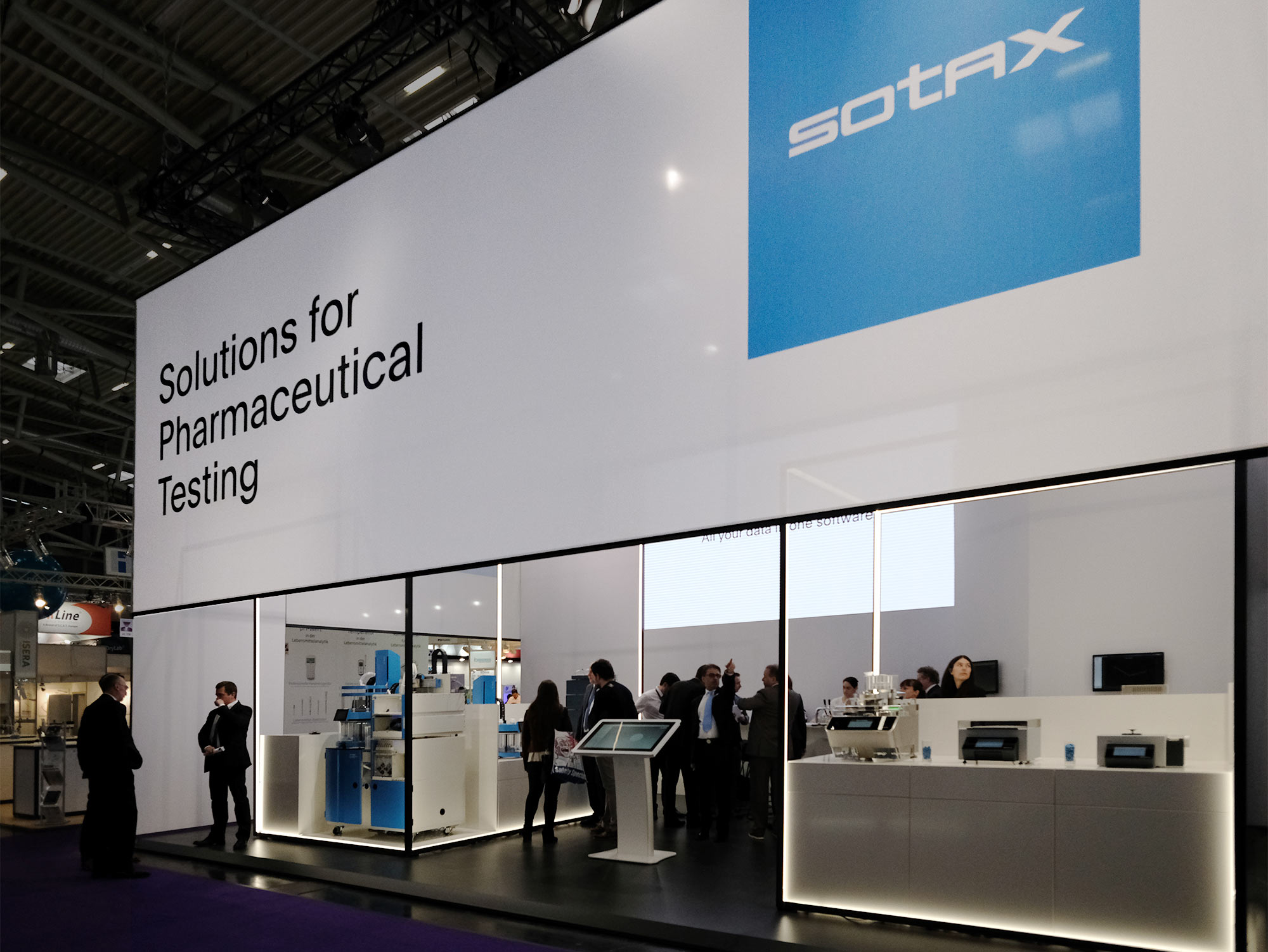 This year's Analytica was a true milestone for SOTAX. We have taken another important step to complete the range of XtendTM dissolution testing solutions – and proudly present our new flagship tester ATF XtendTM for the first time to the public. True end-to-end automation from media preparation to vessel filling, sampling & filtration, and self-cleaning. The new "F-versions" of existing XtendTM modules use 100% identical components to ensure identical test conditions for comparable results irrespective of the automation level. XtendTM makes method transfer from a manual bath to an automated system fast and easy.
At the same time, we extend our efficient q-doc® data management framework to dissolution testing – giving customers the opportunity to efficiently handle all testing data in one single system. From dissolution to tablet hardness, disintegration, weight, friability, tablet dimensions, moisture loss, particle size distribution, and other test equipment. Drivers for more than 30 instrument types are readily available today.
Links
XtendTM Dissolution – Flexibly combine modules to differently automated dissolution systems
The dissolution process – What do you not want to automate?
All your data in one place with q-doc® data management