25 May 2020
Manual dissolution with audit trail and LDAP user authentication
Connect one or multiple manual AT Xtend™ dissolution baths to a q-doc® workstation for full traceability of user actions. Started tests continue in case of network interruptions and all test results are protocolled in one location.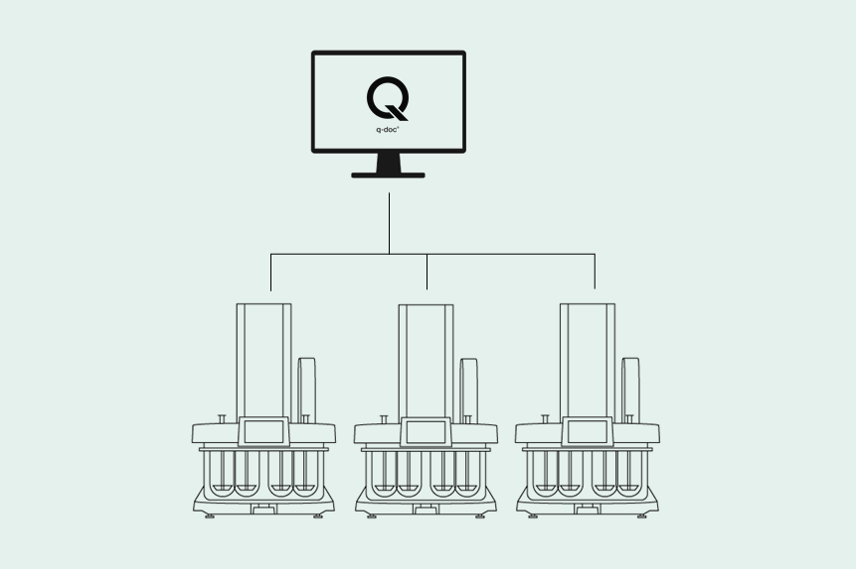 Data integrity can be annoying – particularly when having to document the "Who did what when?" of local user actions. The manual AT Xtend™ dissolution bath now makes compliance with data integrity requirements easier than ever. From changing system settings on the device to confirming user actions such as starting a test, your bath's EasyTouch™ user interface seamlessly integrates with q-doc® data management software. Upgrade anytime to automatically record user interactions in a fully searchable audit trail that can be easily reviewed by QA – and connect multiple manual dissolution baths to one single computer. If you would like to review protocolled results from all connected dissolution baths in the convenience of your office, simply add your PC to the q-doc® network and create consolidated batch records anytime.
While q-doc® ensures data integrity, it also makes life easier for your operators. No need to remember (or administrate) multiple passwords! Simply login to the touchscreen of your bath using your normal Windows® password. With LDAP integration, the current password of users – including all password rules – is used directly on the device and in q-doc® software. This also means that there is no duplicate work for your IT administrator. Need to add or remove a user? Changes made to your company's Active Directory (AD) automatically apply to all q-doc® workstations and all connected Xtend™ dissolution baths.
Links
21 CFR part 11 requirements