27 September 2016
Problems with sticky tablets?
Testing the hardness of sticky tablets (e.g. tablets that are still moist directly after compacting) requires frequent cleaning of the breaking jaws' surfaces, because residue tends to stick to the jaw faces.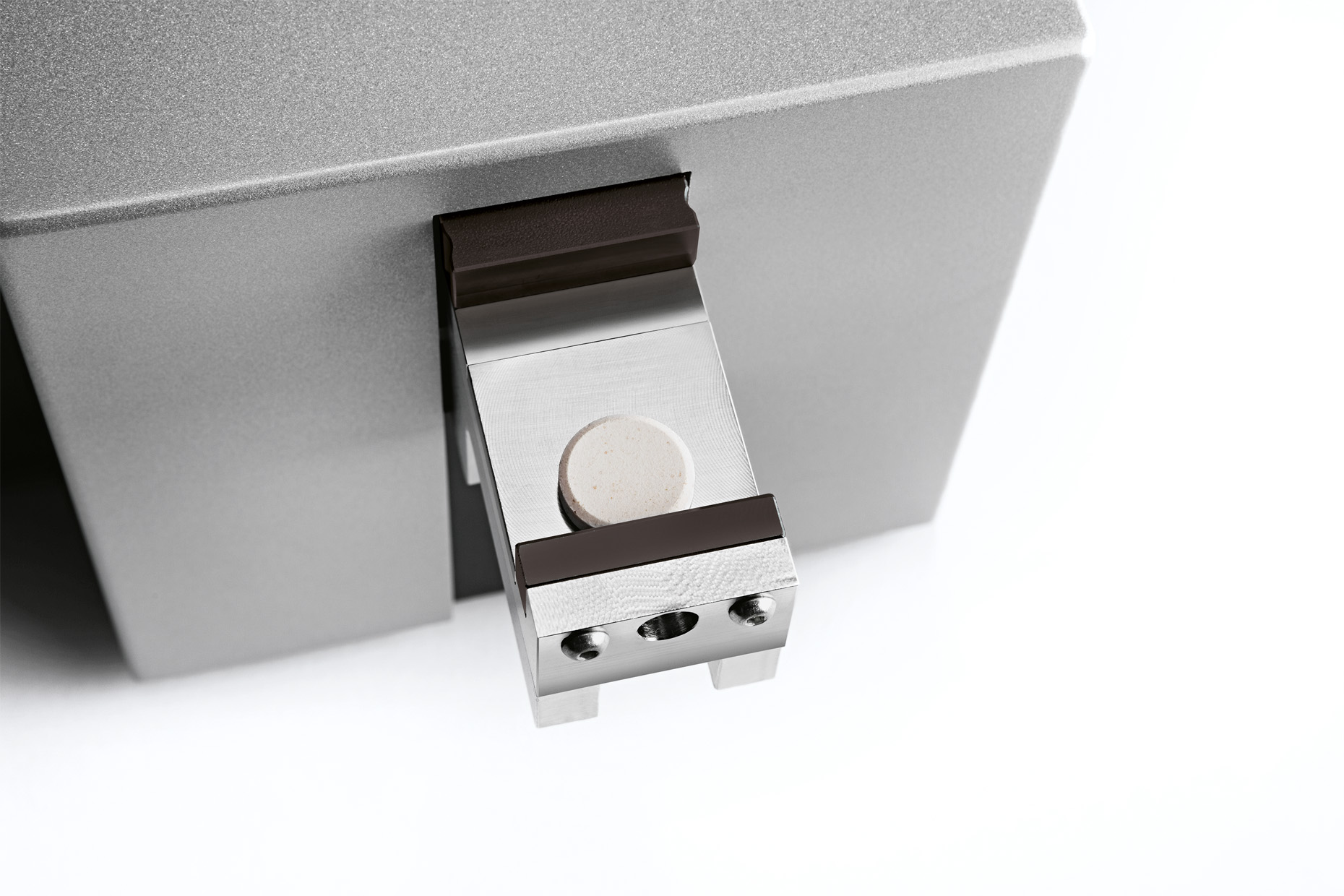 With the new DLC coated jaws SOTAX now offers a solution to help testing sticky tablets.
The new "diamond-like-carbon" (DLC) coated jaws provide a non-adhesive surface in combination with excellent robustness. They significantly reduce the buildup of sticky residue on the breaking jaw surfaces and remain fully intact for thousands of hardness tests. While other coatings quickly wear off over time, no such effects could be observed during long-term stress tests with the new DLC coated jaws.
DLC coated jaws are now optionally available for the MT50, ST50 and AT4 tablet hardness testers with Dr. Schleuniger® hardness measuring technology.
<style type="text/css">#ir-ext-ui { position: fixed; padding: 1px; z-index: 9999; display: none; font-family: Consolas, &quot;Lucida Console&quot;, &quot;Courier New&quot;, Courier, monospace; text-align: right; } </style>
Links
<style type="text/css">#ir-ext-ui { position: fixed; padding: 1px; z-index: 9999; display: none; font-family: Consolas, &quot;Lucida Console&quot;, &quot;Courier New&quot;, Courier, monospace; text-align: right; } </style>