12 April 2019
Physical Testing Solutions at Powtech 2019 in Germany.
The new AT50 automatic tablet hardness tester was one of the highlights at this year's Powtech exhibition. Networked with other physical testing instruments on the SOTAX booth, visitors could experience the benefits of fully integrated data management.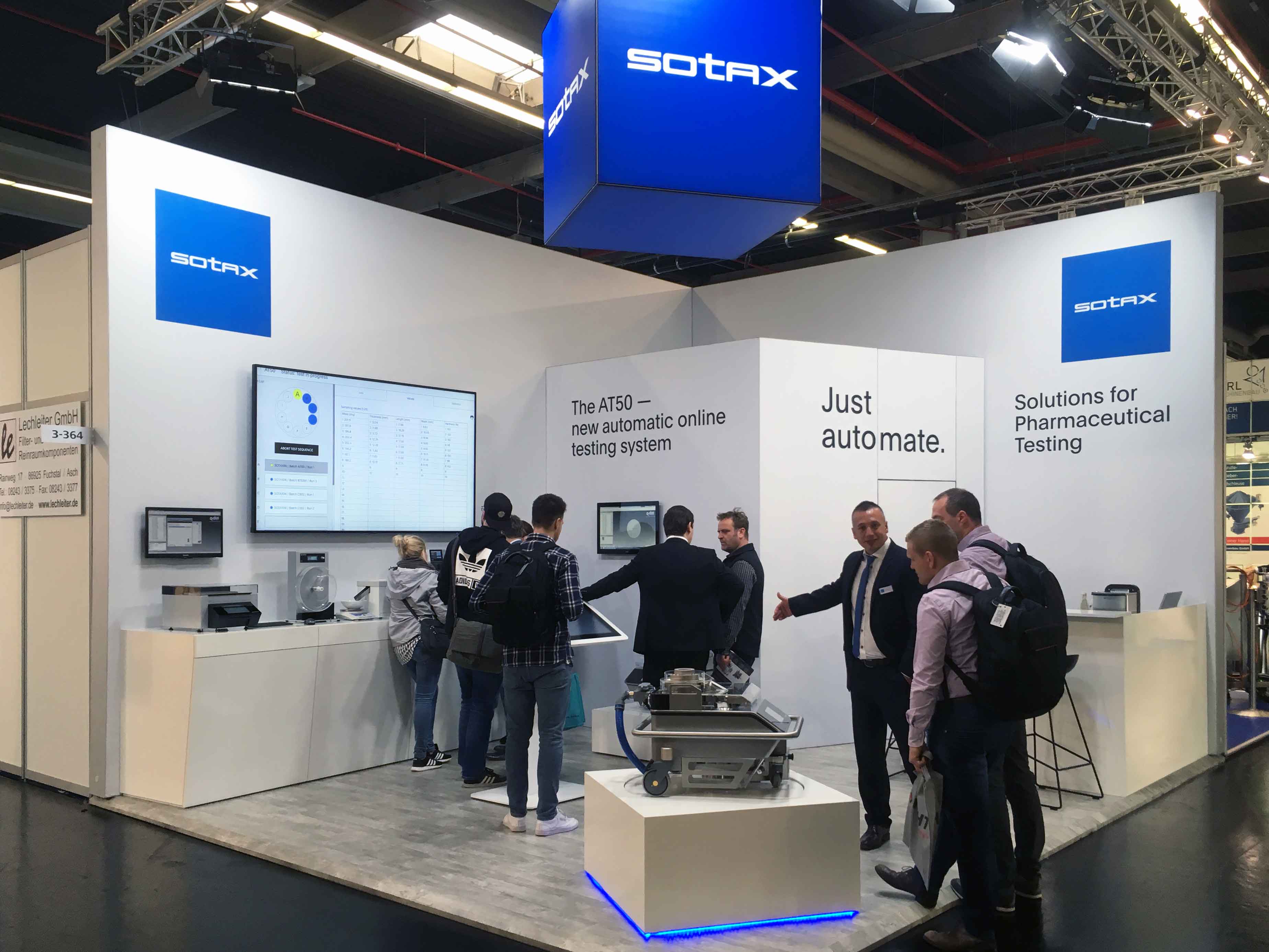 Next to showcasing the new AT50 tablet hardness tester during hands-on demonstration, the SOTAX booth was once again all about efficient handling of methods, results, and users with q-doc® data management software. The same testing method was used on differently automated systems on the booth (from manual to fully automated hardness testing) and visitors could see for themselves how test results from a wide range of instruments were consolidated into a single batch report – from weight and moisture loss to tablet hardness, dimensions (thickness / width / length / diameter), disintegration, friability, tapped density, flowability, and even cap torque of bottled products.
We are looking forward to welcoming you at one of our upcoming events soon!