08 August 2022
ACHEMA 2022 – Discover innovation in online weighing.
In two weeks, ACHEMA will open its doors and welcome the process industries again! See our latest innovation in Online Weighing of tablets – the new tester is fully automated and ready for seamless integration into your production environment.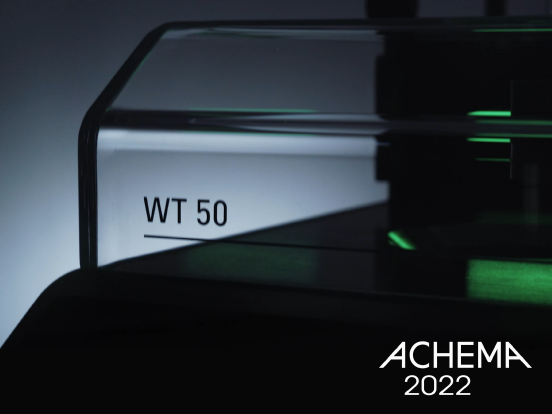 But there's more to discover at our two booths – see and experience innovations in dissolution and physical testing. Learn how you can avoid time-consuming re-racking of dissolution samples, how simple the calibration of a hardness tester can be, and what options you have to securely manage your data.
ACHEMA 2022
Frankfurt, Germany
22 - 26 August 2022

You can find our innovative solutions here:
Do you have a project you would like to discuss with us or do you need a free ticket? Do not hesitate and get in touch with us.