Visual observations and recordings of product dissolution behavior are useful, because dissolution patterns can be indicative of variables in the formulation or manufacturing process. For visual observation, proper lighting of the vessel contents and clear visibility in the bath are essential. Video monitoring also helps to document that proper procedure has been followed, or more importantly, that a deviation has occurred.
The circular XtendTM dissolution bath allows unobstructed visual observation of each vessel - for both operators and for up to 8 individual CenterViewTM video cameras located within the water bath. For optimum visibility, indirect light and a mirrored base plate are integrated into the space-saving design.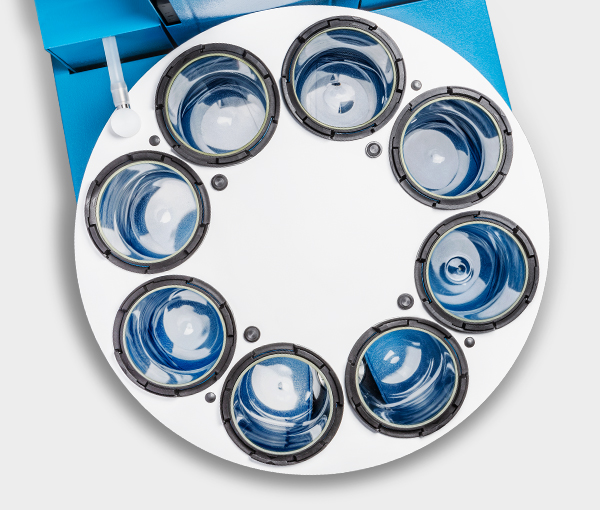 All XtendTM dissolution baths are optionally available with CenterViewTM video monitoring - irrespective of their automation level. Individual cameras can be adjusted and controlled in height and focal distance. Ideal for both OOS troubleshooting and R&D visualization, CenterViewTM opens up new observation possibilities.