Sampling & Filtration
Choose from different sampling options and push through filters down to 0.2 microns.
REPRODUCIBLE - Take samples the same way every time and mimic existing environments
FLEXIBLE - Select the best sampling method for new products to reduce hydrodynamic effects
AUTOLIFT - Automated lift-in/out of sampling probes at repeatable withdrawal positions
PRE-FILTRATION - Avoid clogging and use tip filters or sieves to pre-filter samples
HOLLOW SHAFT - Robust and extremely repeatable sampling through the drive shaft
FILTRATION - Use different filter types for optimum results including fine filtration down to 0.2 microns
CONVENTIONAL - Use stationary sampling cannulas if required by your method
Three possibilities for sample withdrawal.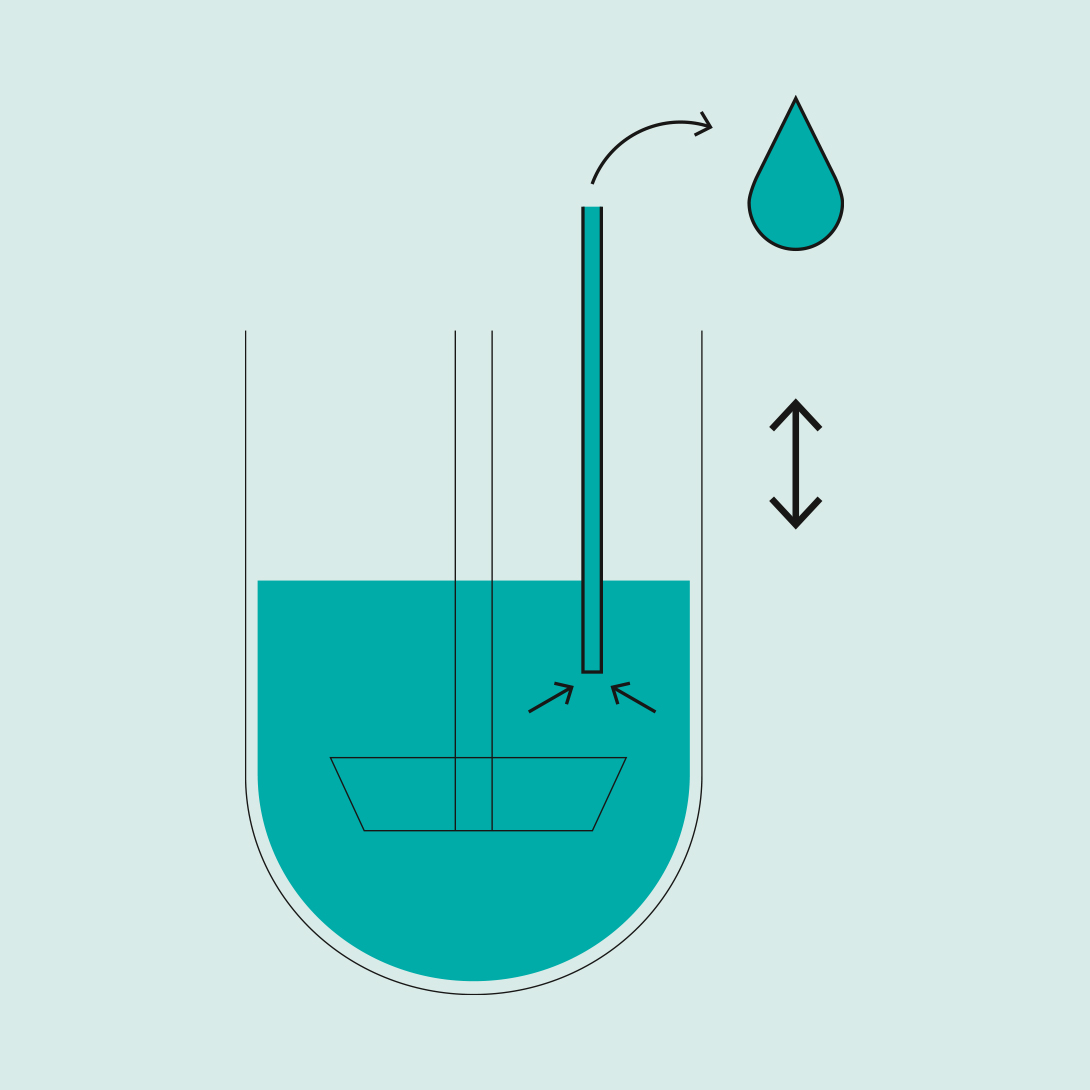 Automated lift-in/out of sampling probes.
Samples are automatically withdrawn from vessels using motorized AutoLiftTM probes. Reproducible sampling positions in full compliance with USP <711> and other harmonized Pharmacopeia provide for comparable testing conditions. Available for all XtendTM dissolution baths and all automation levels.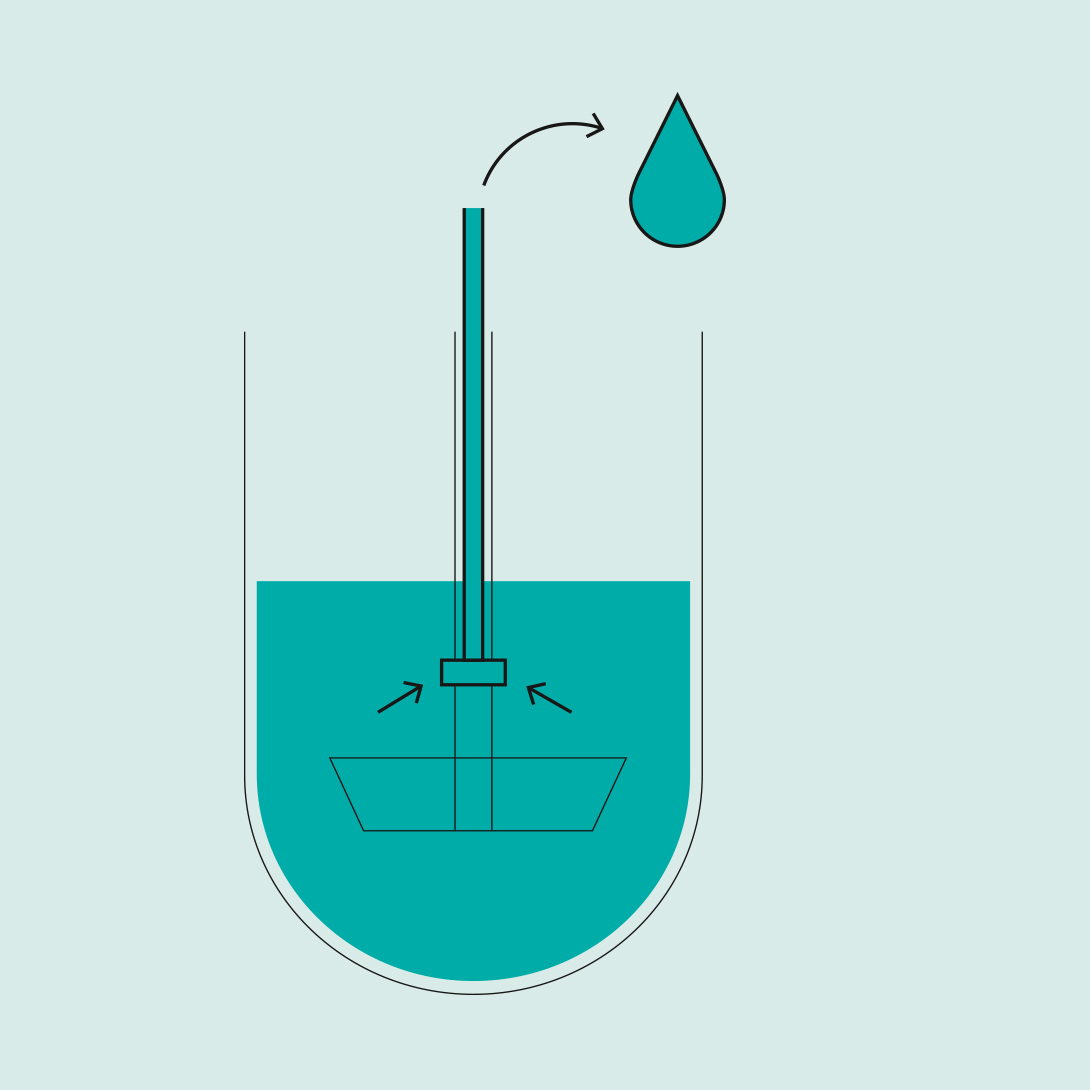 Take samples with zero hydrodynamic impact.
Unique SOTAX HollowShaftTM technology allows to withdraw samples directly through the drive shaft. Fully compliant with USP <711> and other Pharmacopeia, the HollowShaftTM is proven to virtually eliminate any undesired hydrodynamic effects that may impact dissolution results. Available for all XtendTM dissolution systems and all automation levels.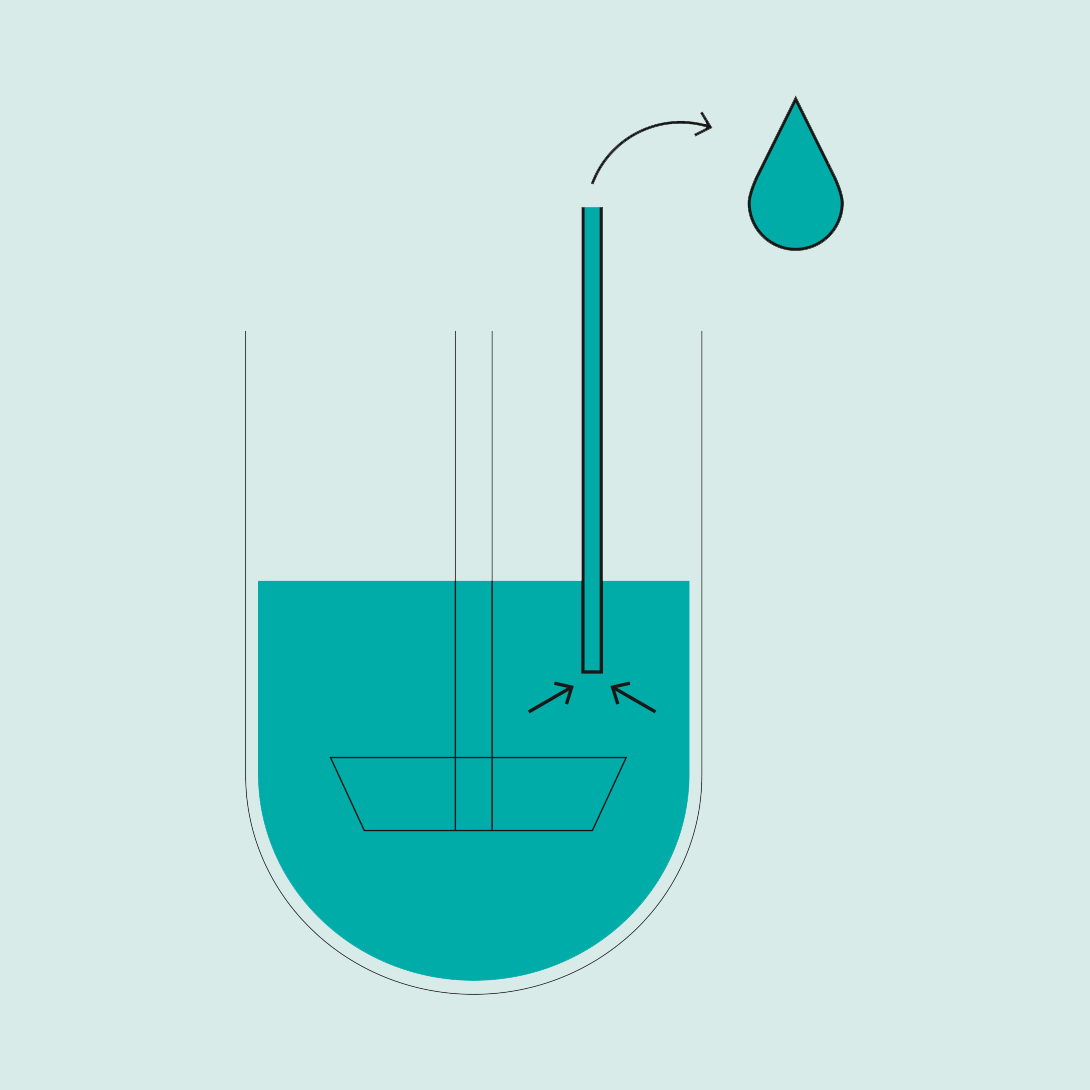 Sampling with stationary resident probes.
You can also operate your XtendTM dissolution systems with stationary sampling probes if required by a particular method. The cannulas remain at a fixed positions inside the vessels throughout the dissolution test to withdraw samples at the desired timepoint(s). Available for all manual, semi-automated, and fully automated XtendTM systems.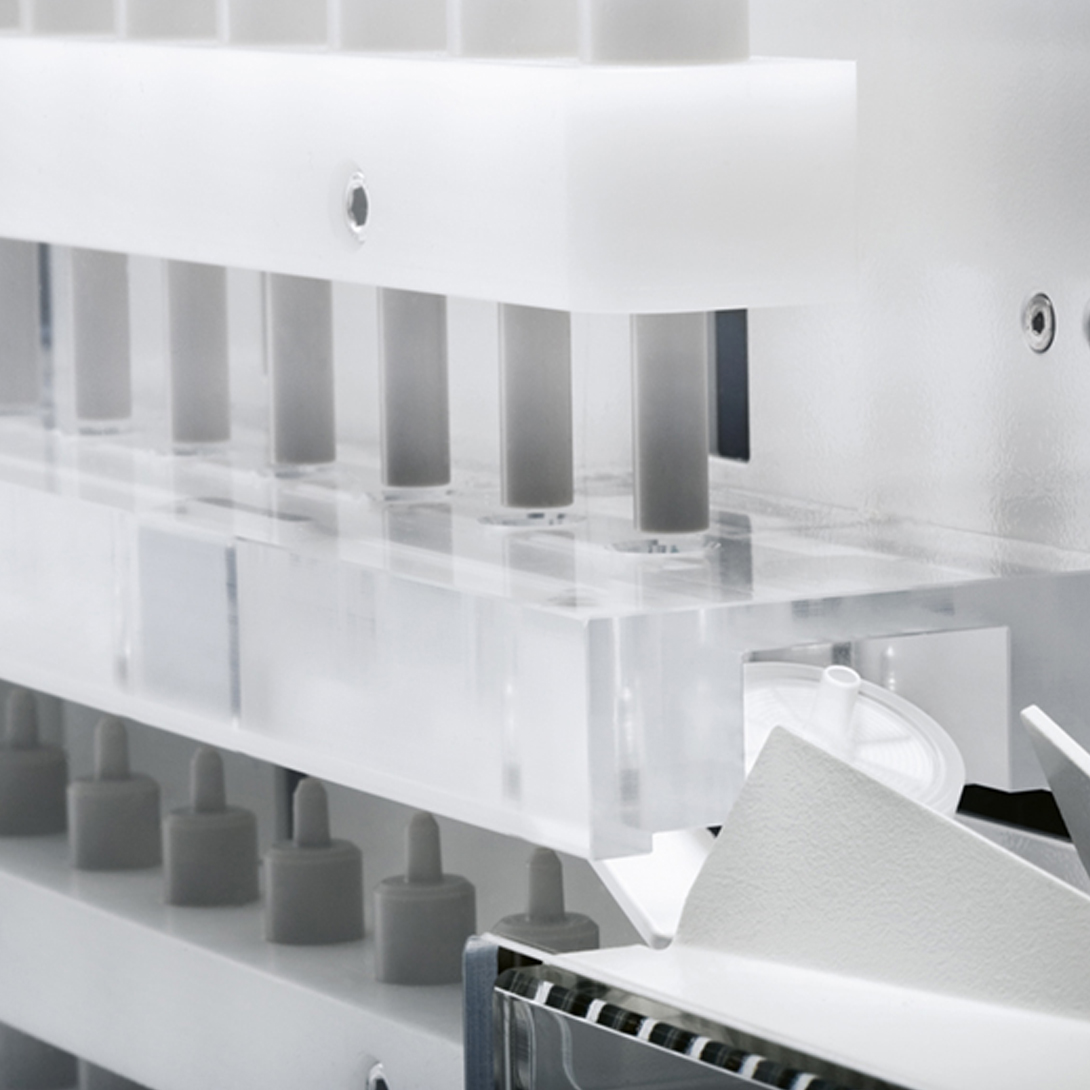 Automated filter change for your DR/MR methods.
Avoid saturation or clogging by automatically changing filters. With an integrated filter station, XtendTM dissolution systems can replace filters prior to sampling at chosen time points. Ideal for delayed release (DR) and modified release (MR) methods with multiple timepoints, automated filtration also help to easily execute filter studies.