The AT4 automatic tablet testing system reliably measures 5 physical parameters: weight, thickness, diameter / length, and hardness of round tablets, oblong shaped products, capsules, and special tablet forms. The patented SmartRake™ system precisely positions all tablets. Its robust and very reliable design and the possibility to operate the system in stand-alone mode or fully integrated with a tablet press for automatic in-process control (IPC), make the AT4 a favorite in IPC departments (in-process control) all over the world.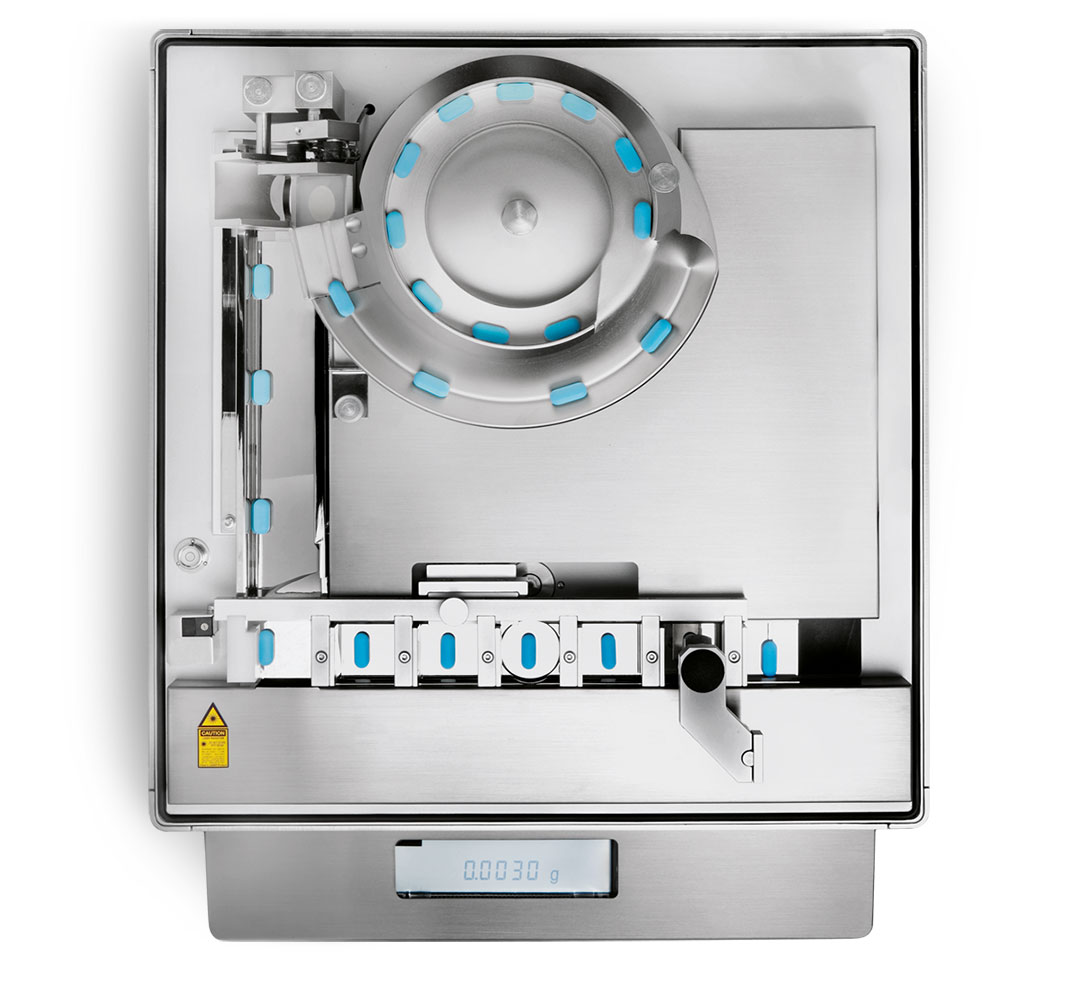 Robust design for demanding in-process control (IPC) environments like compression rooms
Universal vibratory bowl feeder for all tablet sizes from large effervescent tablets to small cylindric shapes
Unique tablet transport and alignment with rake allows easy customization for unconventional tablet shapes
Precise measuring of 4 physical parameters (weight, thickness, diameter/length, hardness)
For stand-alone operation or integrated with different types of tablet presses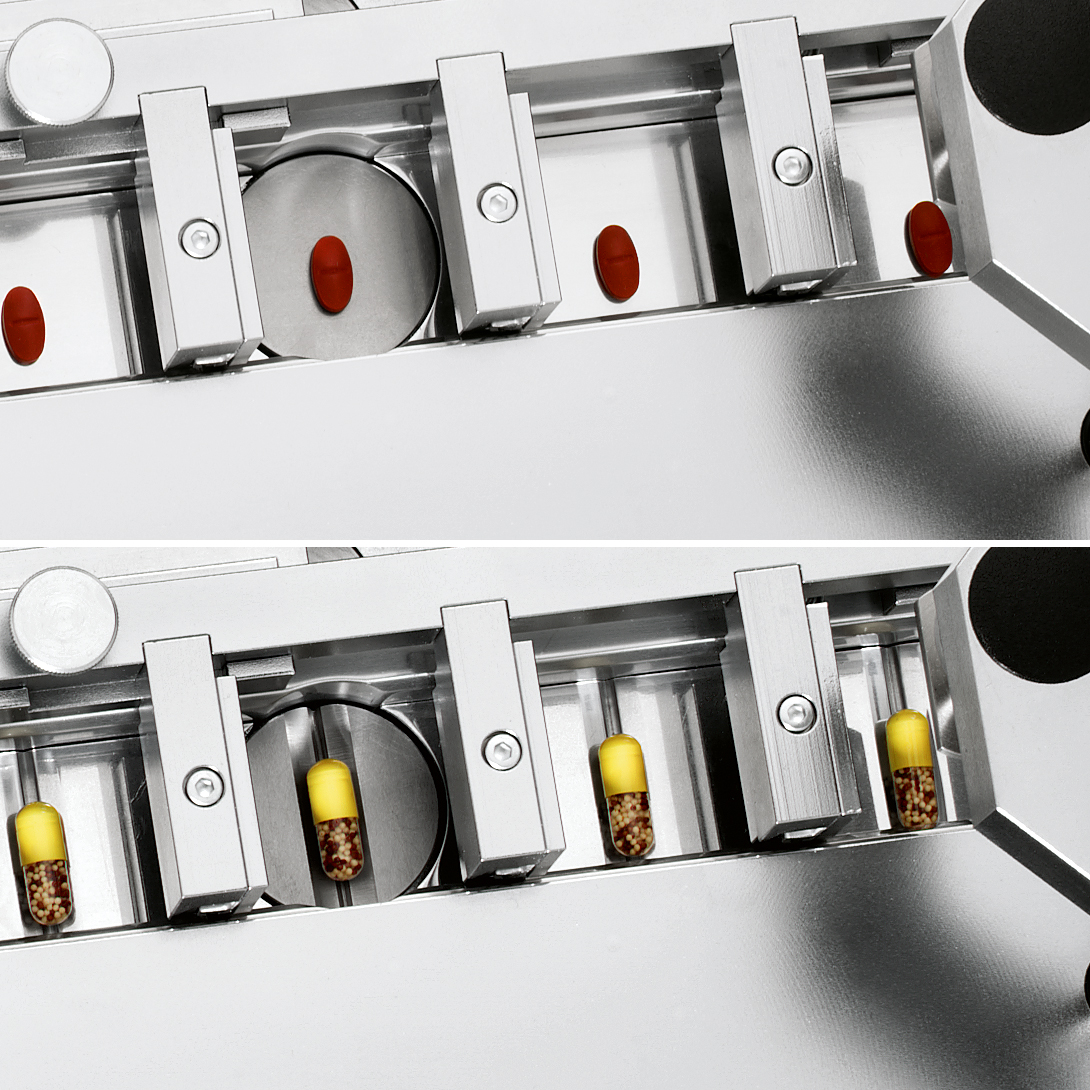 Tablet alignment.
The AT4 is capable of testing a wide range of applications including special tablet shapes. Round, oblong, oval, diamond, and other special shapes are automatically positioned to measure weight, thickness, length / diameter, and hardness (breaking force). The patented combination of linear SmartRakeTM alignment and vibratory feed track for convex shapes ensures reliable tablet orientation.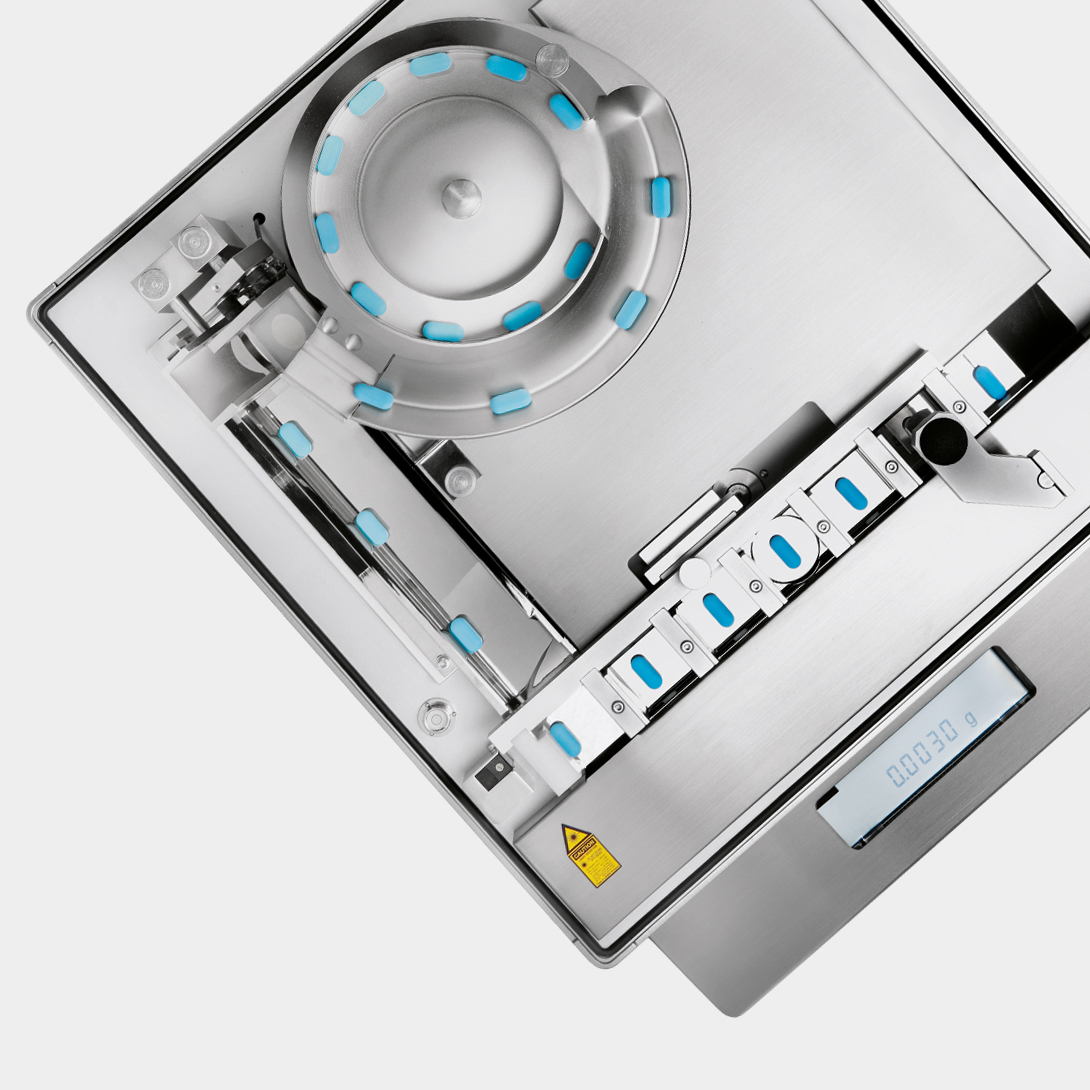 Precise measurements.
The solid and vibration-resistant construction of the AT4 guarantees reliable test results. Balance problems due to vibrations are virtually unknown with the AT4. Quality components and robust measuring technology paired with repeatable tablet orientation provides test results you can rely on in everyday routine operation.
Multi-batch handling.
Equipped with a magazine feeder, the AT4 provides for a variety of up to 12 different products to be loaded concurrently. Testing proceeds automatically including generation of a test report after completion of each individual test. One tester can be shared by an entire team in the IPC lab to streamline processes or among a group of press bays in production.