DVC-24 Vessel Cleaner
Robust mobile cleaning unit to empty and steam-clean up to 24 dissolution vessels.
FAST - Only 20 seconds per vessel
VALIDATION - Cleaning that can be validated
REPRODUCIBLE - Empties and cleans dissolution vessels of multiple dissolution baths the same way every time
EFFECTIVE - Provides documented evidence of cleaning effectiveness better than 99.8% / less than 2 ppm
UNIVERSAL - Compatible with different brands and different style dissolution testers
CAPACITY - Cleans up to 24 vessels / 4 testers without requiring reconditioning
MOBILE - No need to remove vessels anymore - bring cleaning to your laboratory bench
PATENTED - Highly effective steam-cleaning process applies both thermal and mechanical force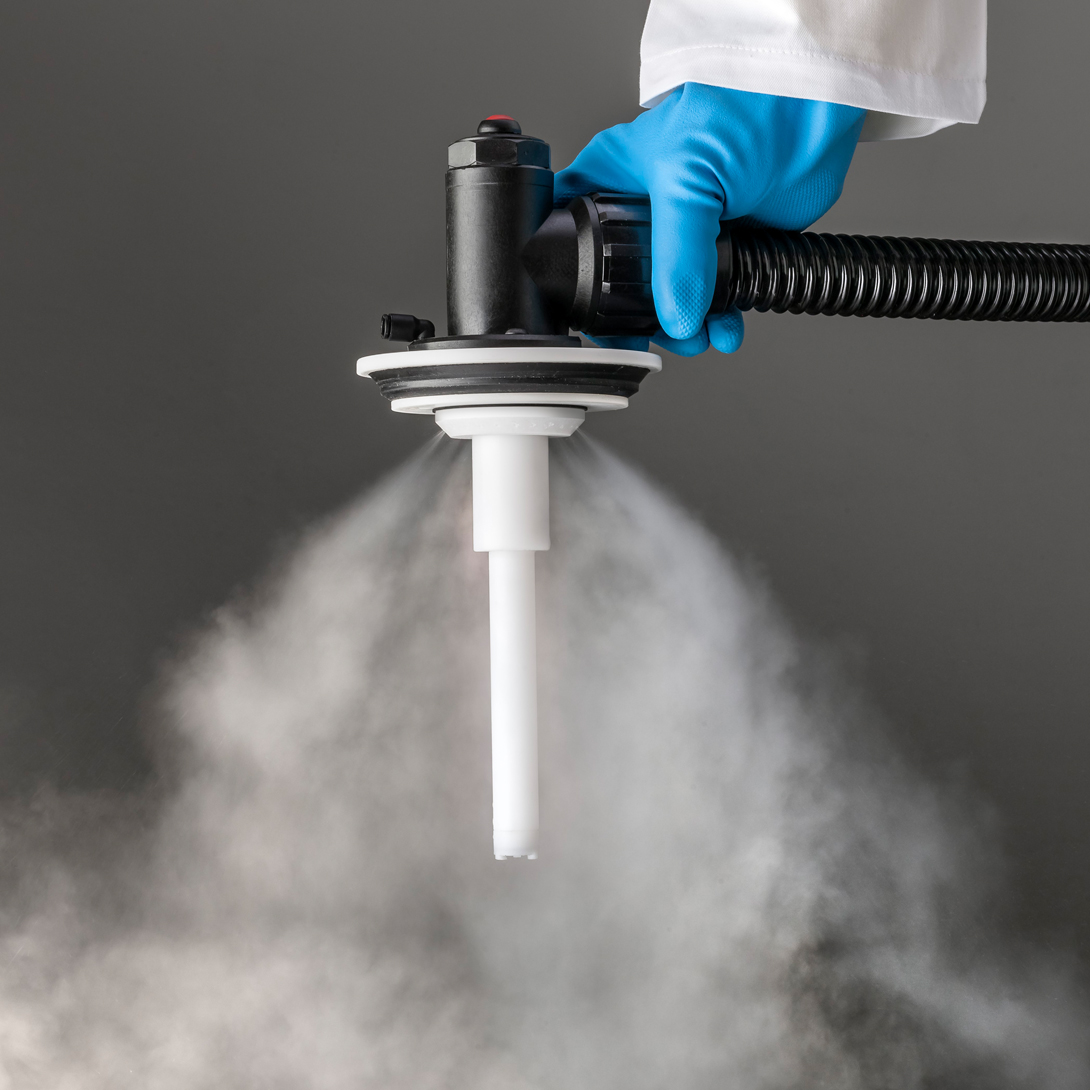 Patented technology.
The DVC-24 improves effiency of your lab. Suited for all type of dissolution testers, the mobile unit empties and effectively cleans vessels of multiple testers with a patented steam-cleaning process in just 20 seconds per vessel. No need to remove vessels anymore! Simply place the universal head cover on a vessel and push start.
Empty vessels.
Used dissolution medium and residue is completely removed - the operator simply places the universal head on a vessel and pushes start. In a first step a powerful vacuum pump quickly empties the vessel and collects all contents in an integrated waste tank holding used media and residues from up to 24 standard vessels.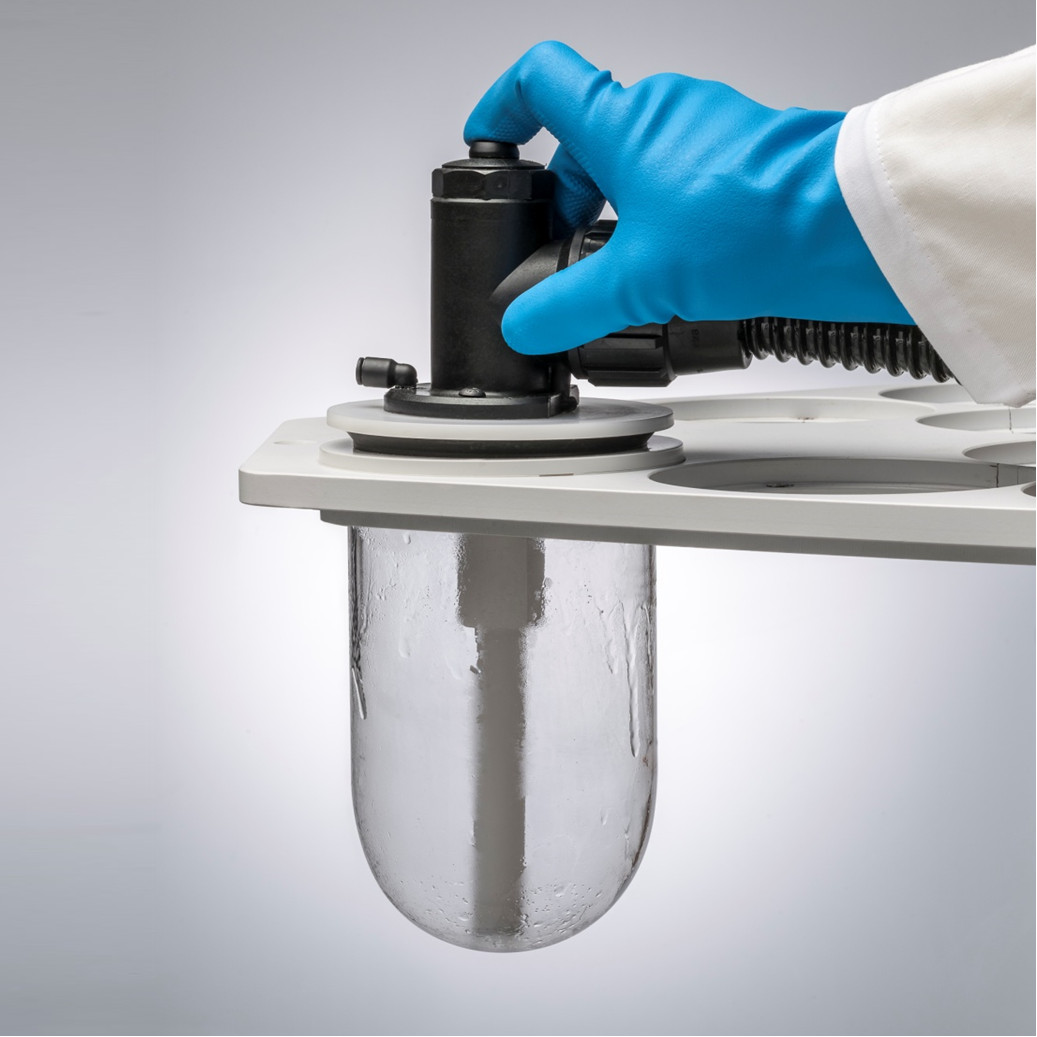 Steam-cleaning.
The patented cleaning process uses non-toxic water steam as a cleaning agent. Water steam is symmetrically sprayed on the inner vessel wall - applying both thermal and mechanical force to remove even very sticky residue. Extra vacuum force is applied to dry the vessel. One complete cleaning cycle only takes 20 seconds - or 3 minutes per dissolution tester.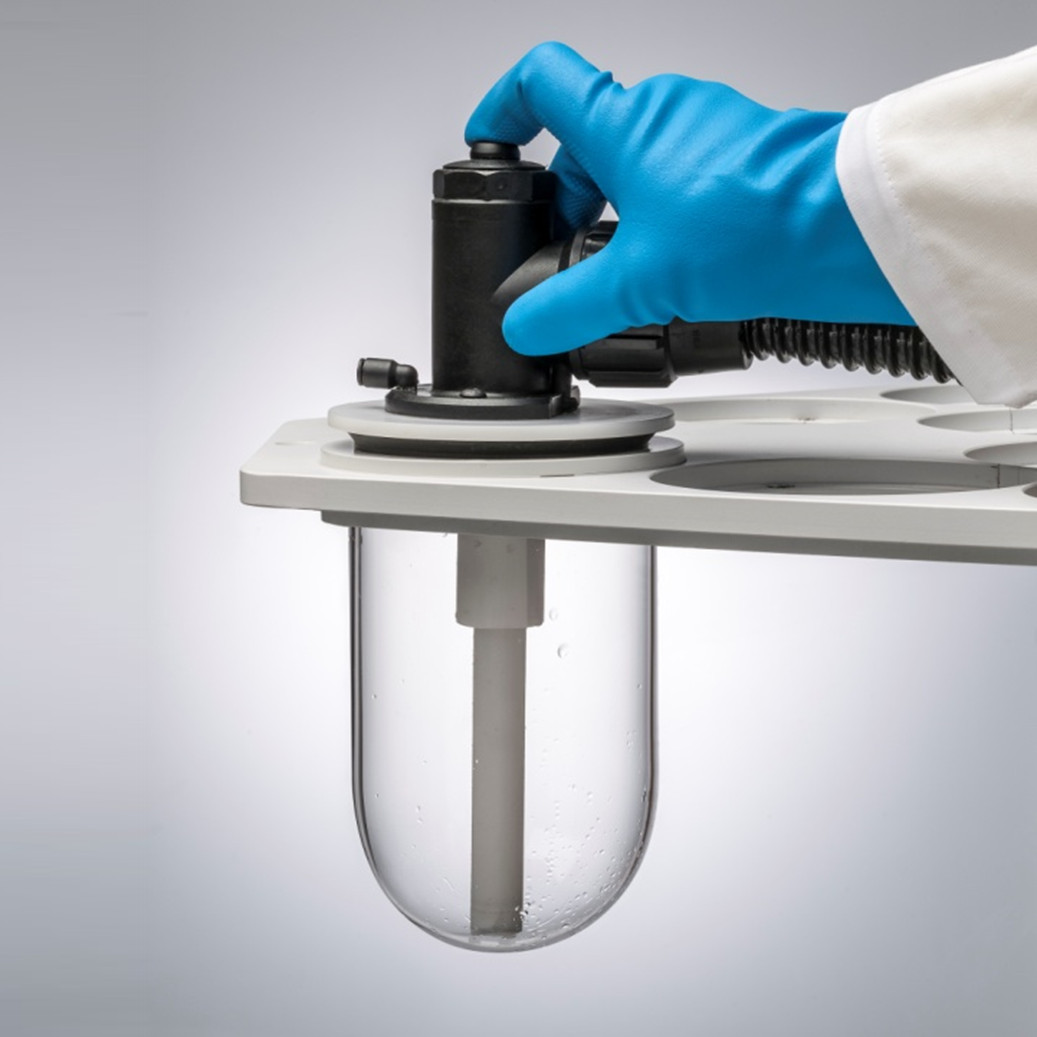 Validate your cleaning.
The DVC-24 achieves a cleanness effectivity effectivity better than 99.8% or less than 2 ppm. Benefit from reproducibly executed vessel cleaning that can be validated. Validation of cleaning methods for your products provides documented evidence of cleaning effectiveness for GMP compliance - and ensures that there is no significant carry-over between tests.