AT 70smart LC On-/Offline
Perform multiple unattended runs with your fully automated dissolution tester and inject samples directly into your HPLC / UPLC.
INJECTION - Inject withdrawn samples automatically into your HPLC / UPLC liquid chromatography system
TRANSFER - Reduce time from sampling to analysis to an absolute minimum
FINE FILTRATION - Powerful piston pump technology allows for fine filtration prior to UPLC injection
COOLING - Prevent degradation of buffered samples by cooling them in the sample manager
100% AUTOMATED - True end-to-end automation with the dissolution tester from media preparation to vessel filling and self-cleaning
CONTINGENCY - Collect samples in capped LC vials for backup or subsequent offline analysis
DATA INTEGRITY - Automated injection of standards and samples prevents the common human errors during manual re-racking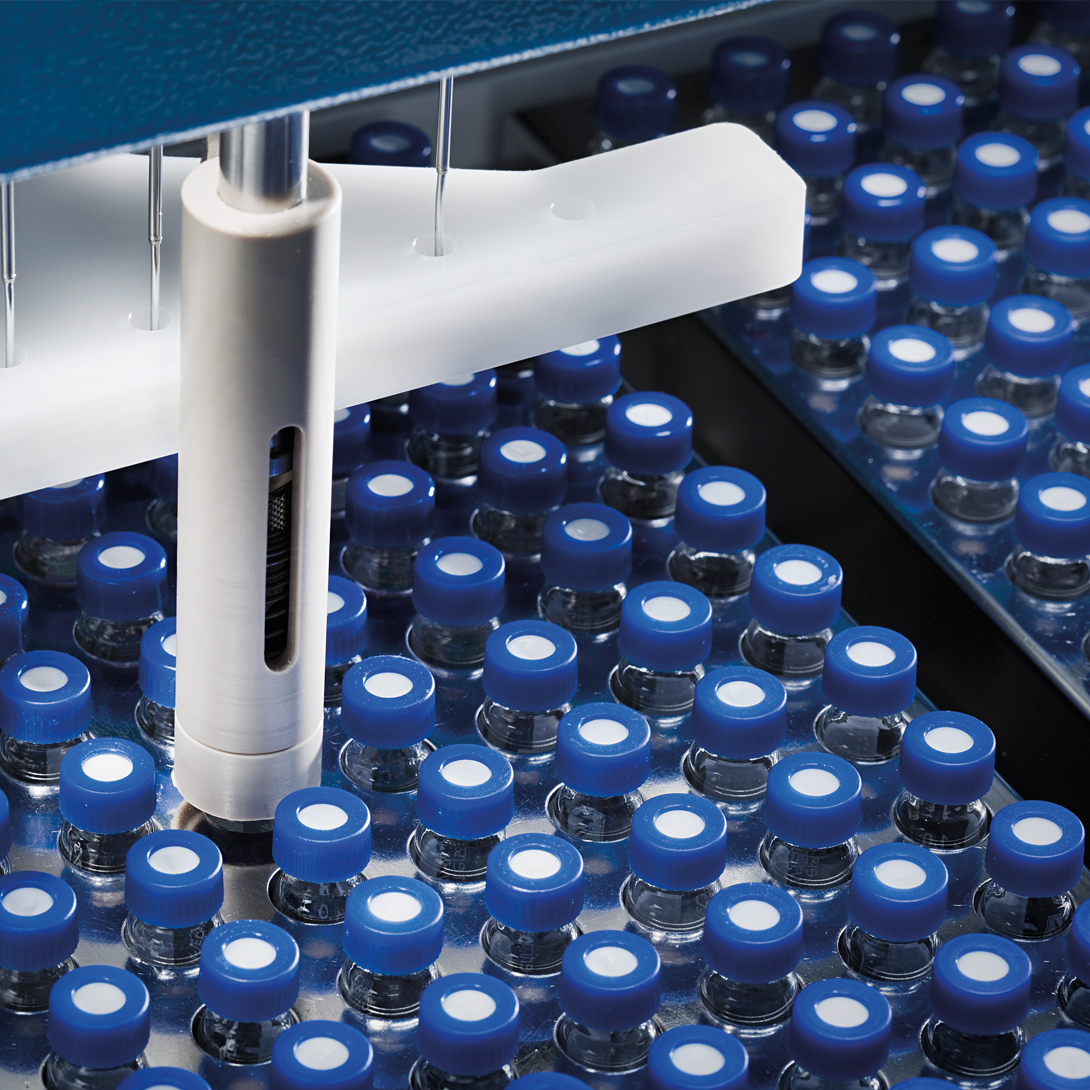 Automated LC injection.
Manually re-racking collected samples and manual transfer are time-consuming tasks - and common sources of human error. The AT 70smart disoolution tester with SAM sample manager buffers samples from all vessels and sequentially injects them directly into your HPLC / UPLC chromatography system. Reduce time-to-analyzed-sample to an absolute minimum and avoid unneccessary OOS investigations.
Fine filtration.
Fine filtration of withdrawn samples is essential to prevent clogging of HPLC / UPLC columns during the separation process. The AT 70smart features powerful ceramic piston pumps that can push through filters with a porosity down to 0.2 microns - making the system ideal for UPLC analysis. An integrated filter station changes filters before sampling at chosen timepoints to avoid saturation when performing delayed release (DR) or modified release (MR) methods.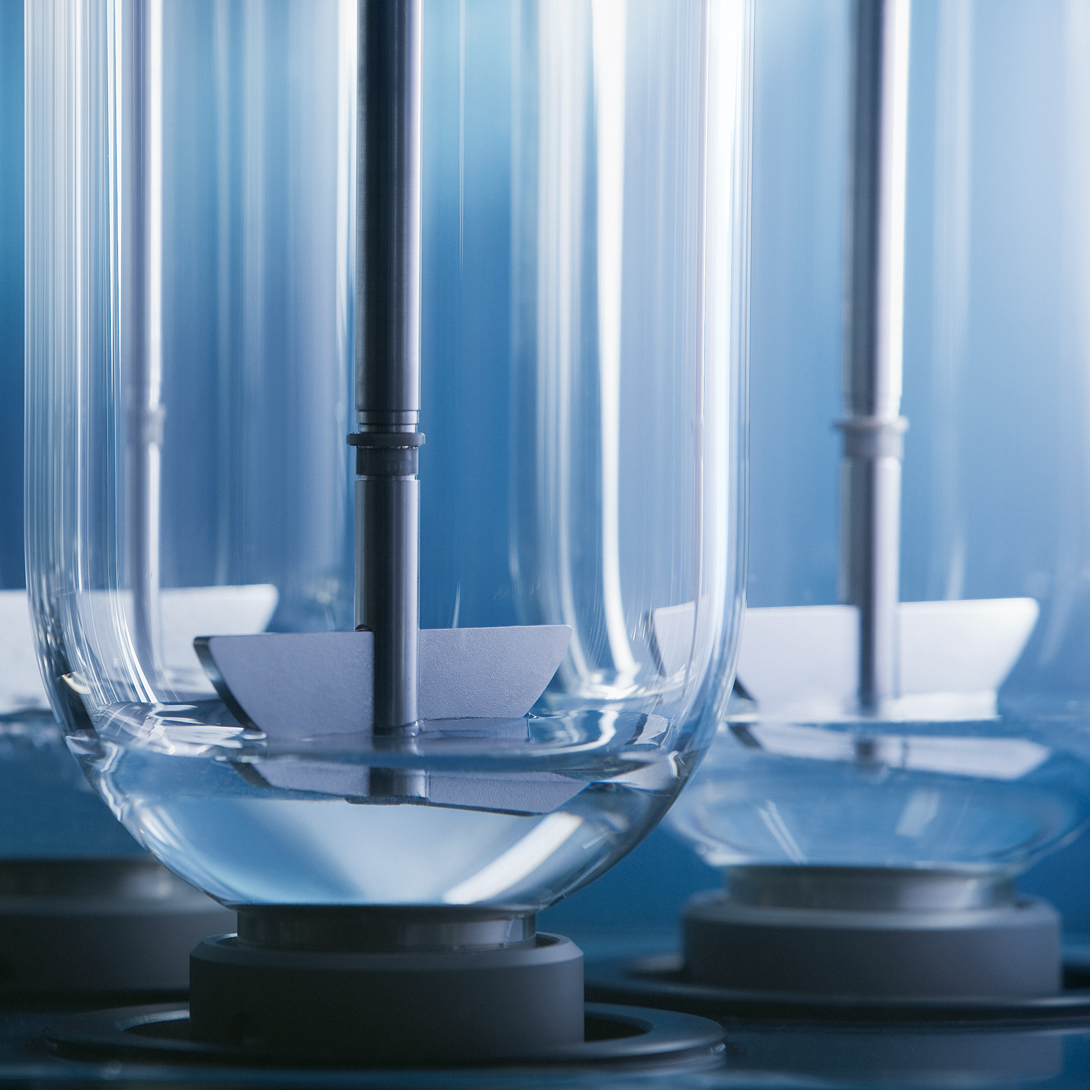 Accurate vessel filling.
The AT 70smart automatically prepares different media including concentrates, media with surfactants, and bio-relevant media. Concentrates reduce the space required for storage and simplifies handling & preparation. Before accurately filling all vessels simultaneously through hemispheric bottom valves, the prepared medium is de-aerated with vacuum degassing or helium sparging.
Walk-away time.
Once a sequence of tests has been started, the fully automated AT 70smart dissolution tester runs up to 40 lots of dissolution in a row - freeing analyst resources for mission-critical tasks. Between runs, the system empties all vessels, spray-cleans them and flushes all sampling lines. Cleaning procedures can be programmed to include pressurized hot / cold DI water or dissolution media.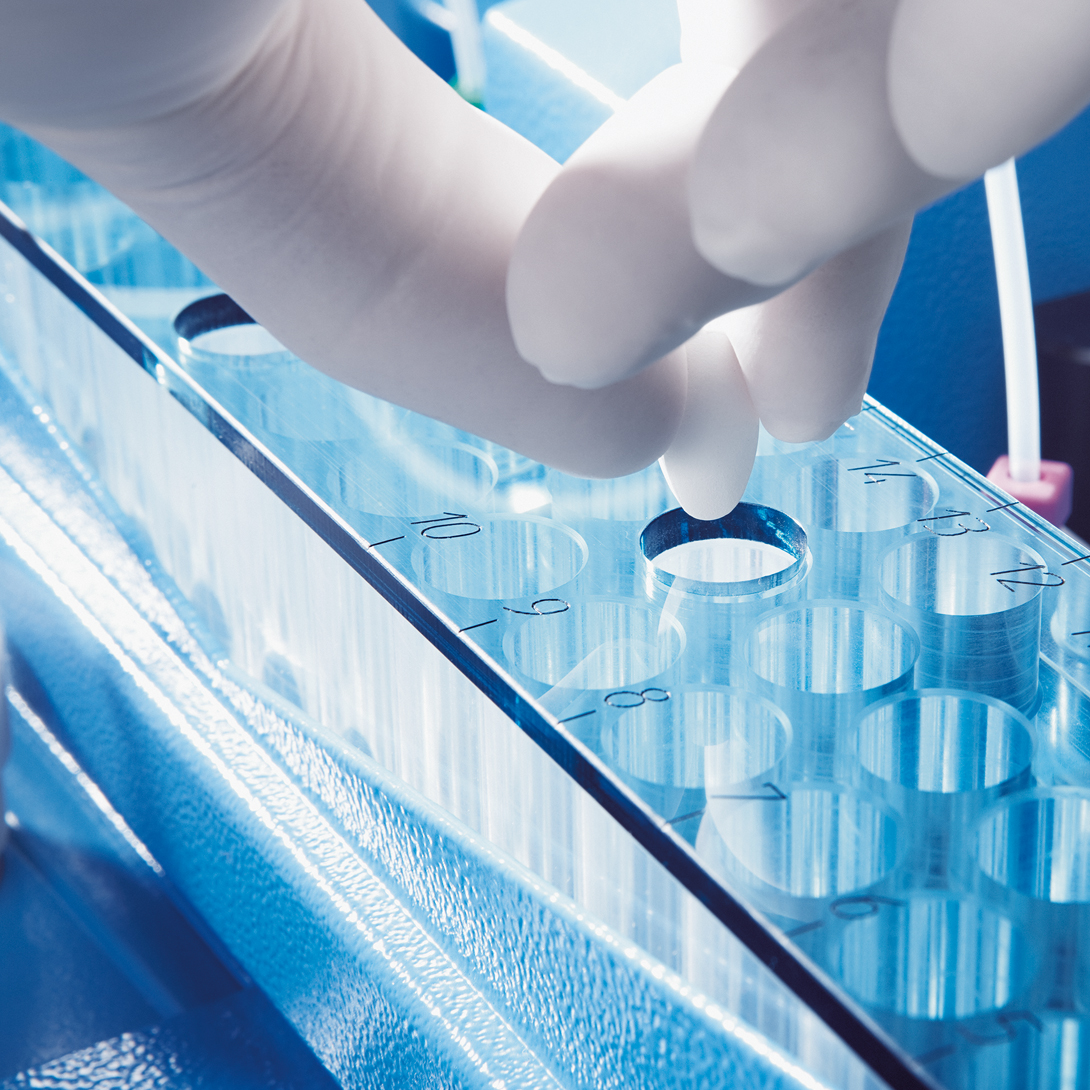 Dosage form introduction.
When preparing paddle methods (USP 2), samples are inserted into a covered multi-chamber magazine. For dosage forms requiring a Apparatus 1 type tests, filled baskets are positioned in the attached BS60 station. A cover with integrated gas purge eliminates humidity - protecting the dosage forms from moisture. To prevent errors, integrated sensors check the presence of each basket.