AT 70smart UV Online
100% unattended testing with integrated UV-Vis analysis in real-time in your dissolution tester.
ANALYZE - Integrated single wavelength and multi-component UV-Vis analysis for immediate results
CAPACITY - Batch up to 40 lots of Apparatus 1 or 2 methods including the use of sinkers
SELF-CLEANING - Validate your cleaning process and automatically perform washing routines
MEDIA - Fully automated media preparation with highly effective de-aeration according to USP <711>
FILL - Precise dispensing of degassed medium into all vessels simultaneously
RECORD - Automatically document test conditions and protocol test results with built-in data integrity
INTEGRATE - Online UV-Vis spectrophotometers with double beam or diode array technology
Immediate results.
The ability to immediately analyse 6 samples in parallel at each sampling point with a connected UV-Vis spectrophotometer, delivers real-time dissolution results. Flowcells connected to each dissolution vessel are automatically filled at the programmed sampling times, and measurements are instantly delivered. All results are consolidated in a single test protocol.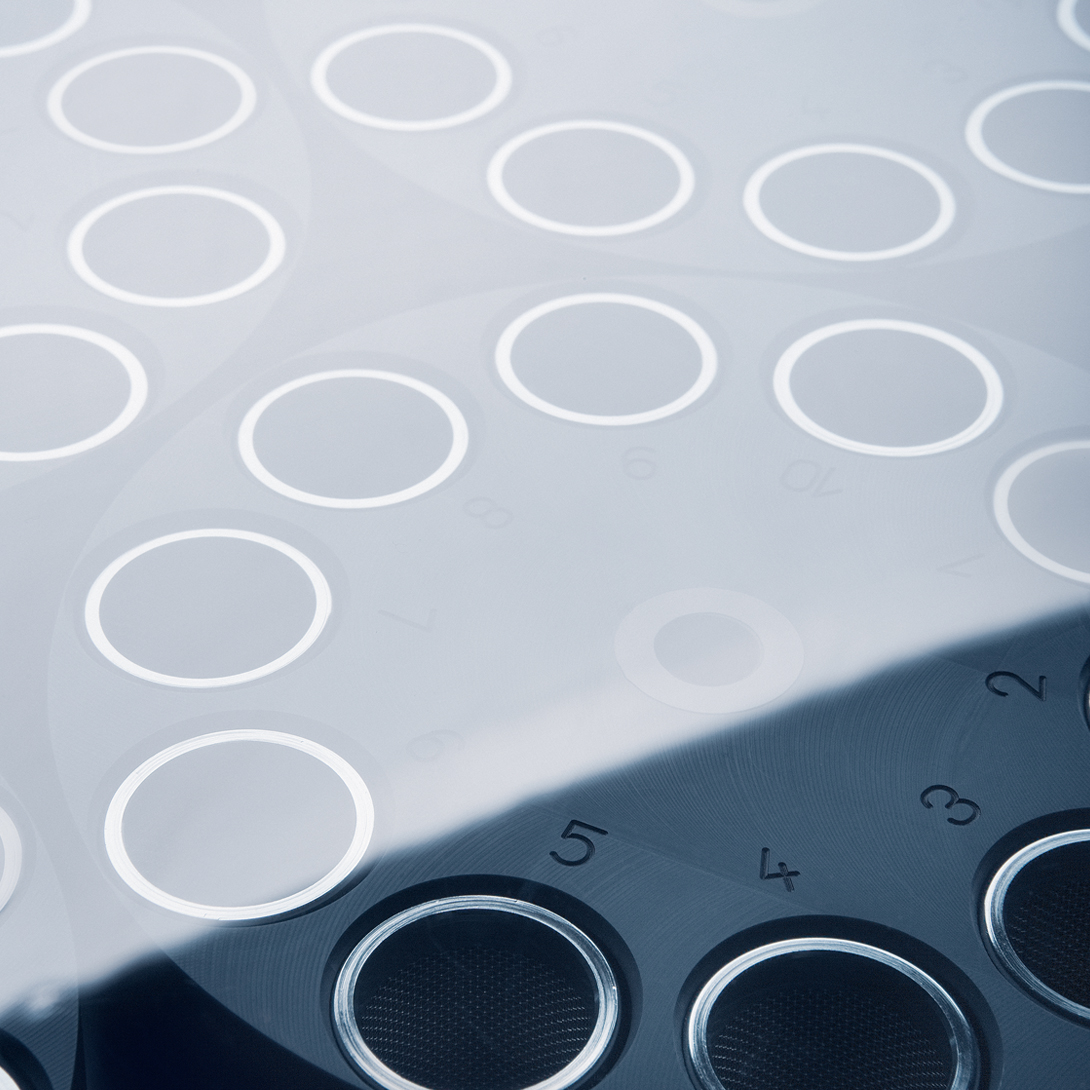 Up to 40 lots.
The AT 70smart dissolution tester can handle basket, paddle, and methods requiring sinkers. By automating vessel filling and cleaning steps, much of the hands-on time required to run up to 40 lots of dissolution in a row is eliminated. The ability to use 8 different media per sequence allows the user to either run several different products in a row or use the system as a DOE tool in formulation screening.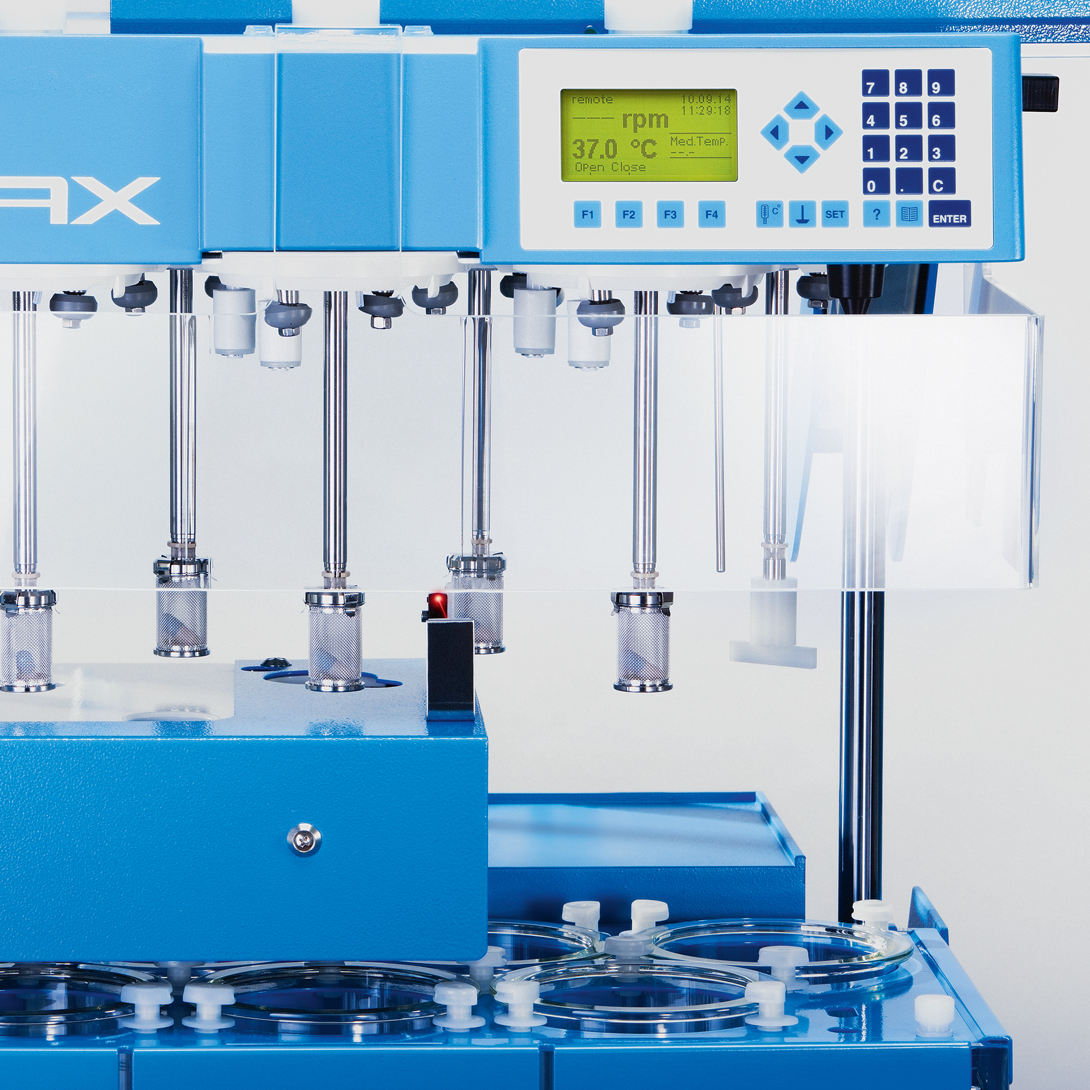 100% Compliance.
The AT 70smart dissolution tester is driven by the 21 CFR part 11 compliant WinSOTAX©plus advanced dissolution software. A human-readable audit trail, access-protection with user administration, and integrated analysis of UV-Vis data are standard. The SOTAX AutoComplianceTM concept with fixed shaft height and vessel auto-centering ensures that tests are performed in full compliance with all harmonized Pharmacopeia requirements for paddle and basket methods.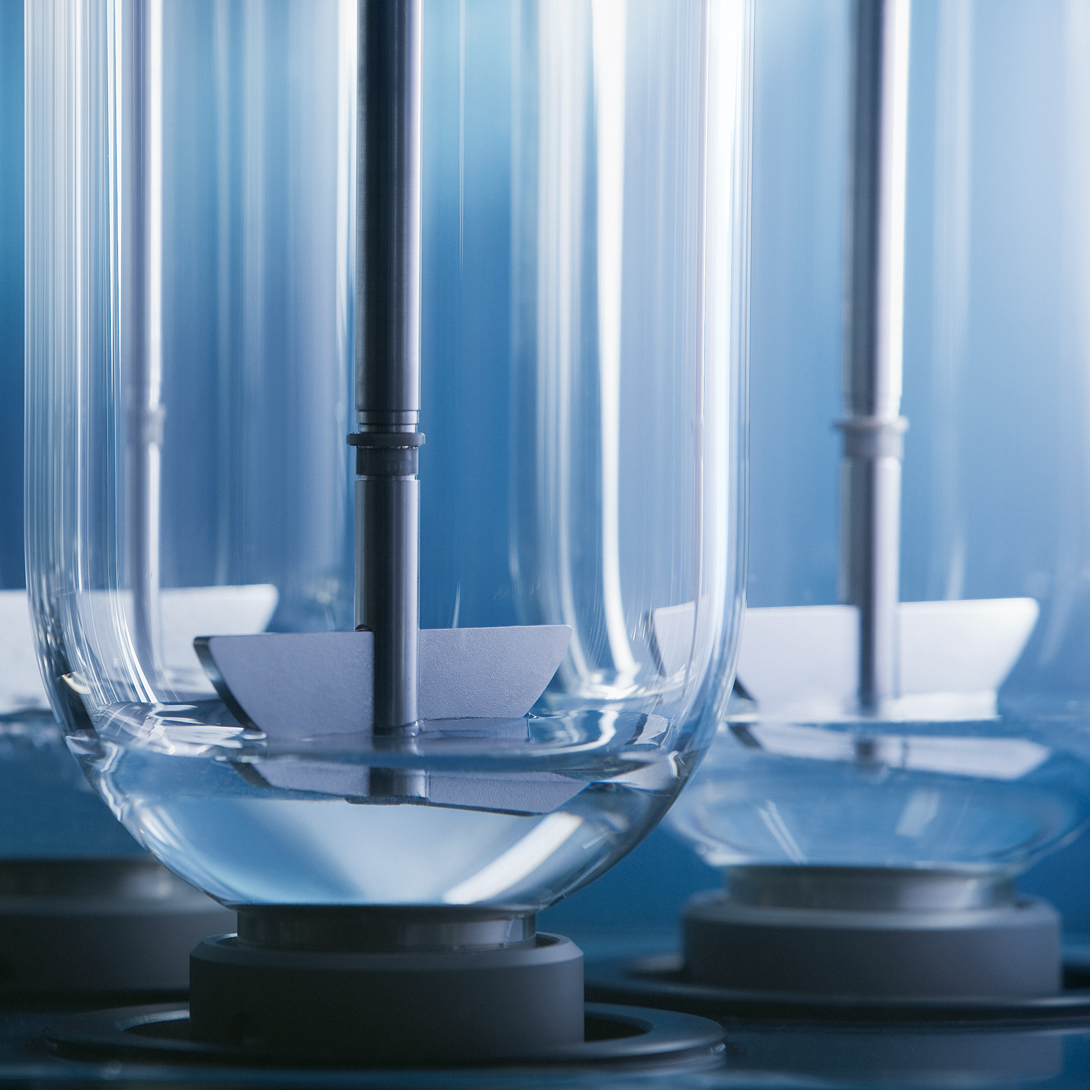 Advanced media handling.
Up to 8 different media can be prepared automatically, including concentrates, media with surfactants, and bio-relevant media. Medium is heated and degassed under vacuum or helium, and accurately dispensed into the vessels through hemispheric valves. These valves allow simultaneous full or partial media changes within individual methods, which makes the AT 70smart ideal for media screening.
Sampling and Filtration.
The AT 70smartTM features HollowShaftTM sampling to eliminate probe effects due to hydrodynamic disturbances. For accurate and reproducible sampling volumes on all channels, the system has a powerful ceramic piston pump for filtered sample transfer with a possible filter porosity down to 0.2 microns. An integrated filter station automates the change of 25mm syringe filters at each run, media change, or each timepoint.