BS60 Basket Station
Unattended exchange of baskets (USP1) for fully automated AT 70smart systems.
FAST - Simultaneous exchange of all baskets reduces overall cycle time significantly
PROTECTED - Cover with integrated gas purge to protect prepared baskets from humidity
CAPACITY - Holds baskets for an unattended sequence of up to 10 test runs with Apparatus 1
FAIL-SAFE - Integrated sensors automatically check the presence of all baskets before test start
RETROFIT - Add the modular BS60 for fully automated basket method testing to your existing AT 70smart
SAFE - Prevents carry-over by storing used baskets in a separate collection chamber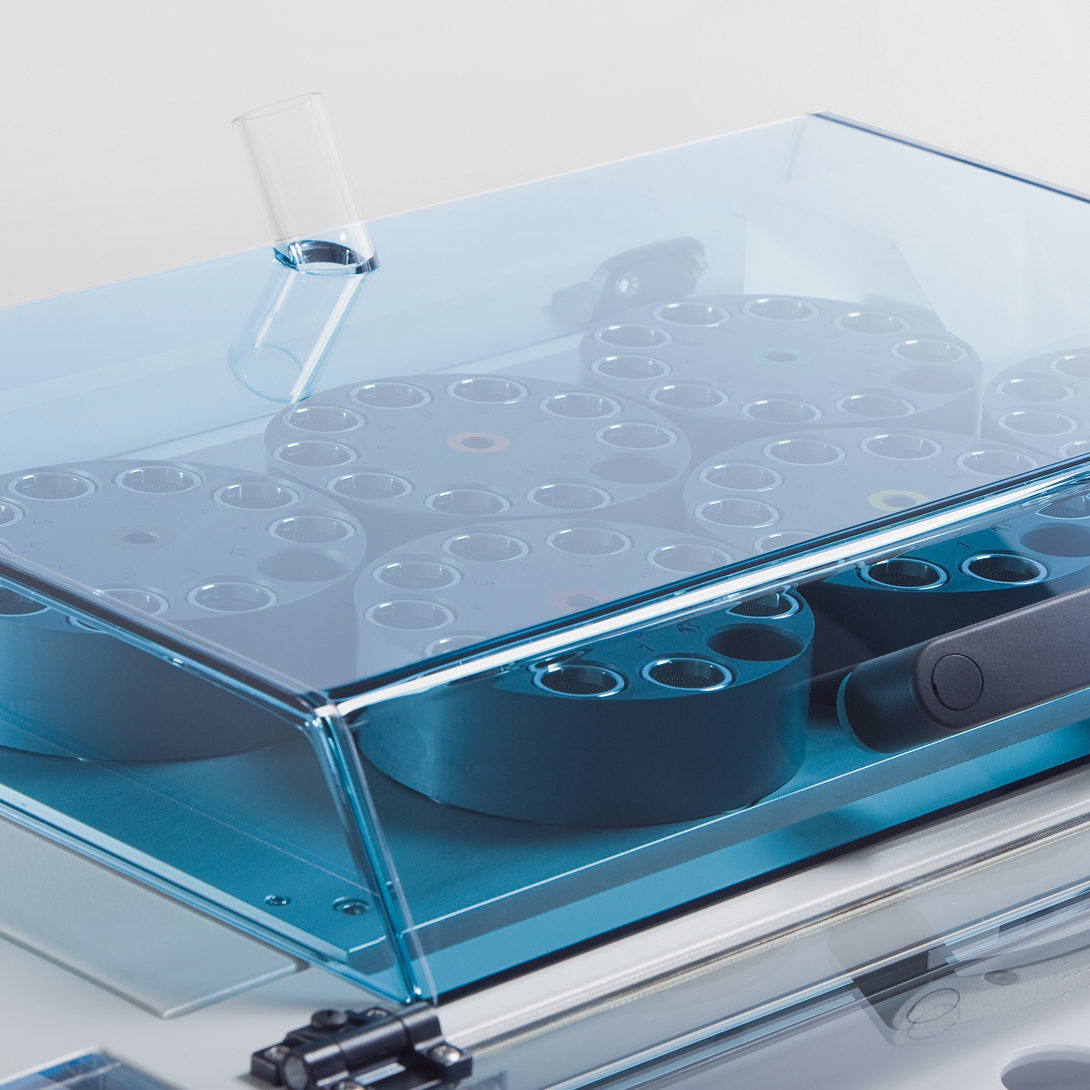 Automated change-over.
The BS60 basket station automatically attaches and removes baskets for up to 10 unattended dissolution tests with Apparatus 1 methods. Setup is fast and simple by placing prepared baskets into 10-position carousels. A cover with integrated gas purge protects the dosage forms from moisture during storage.
.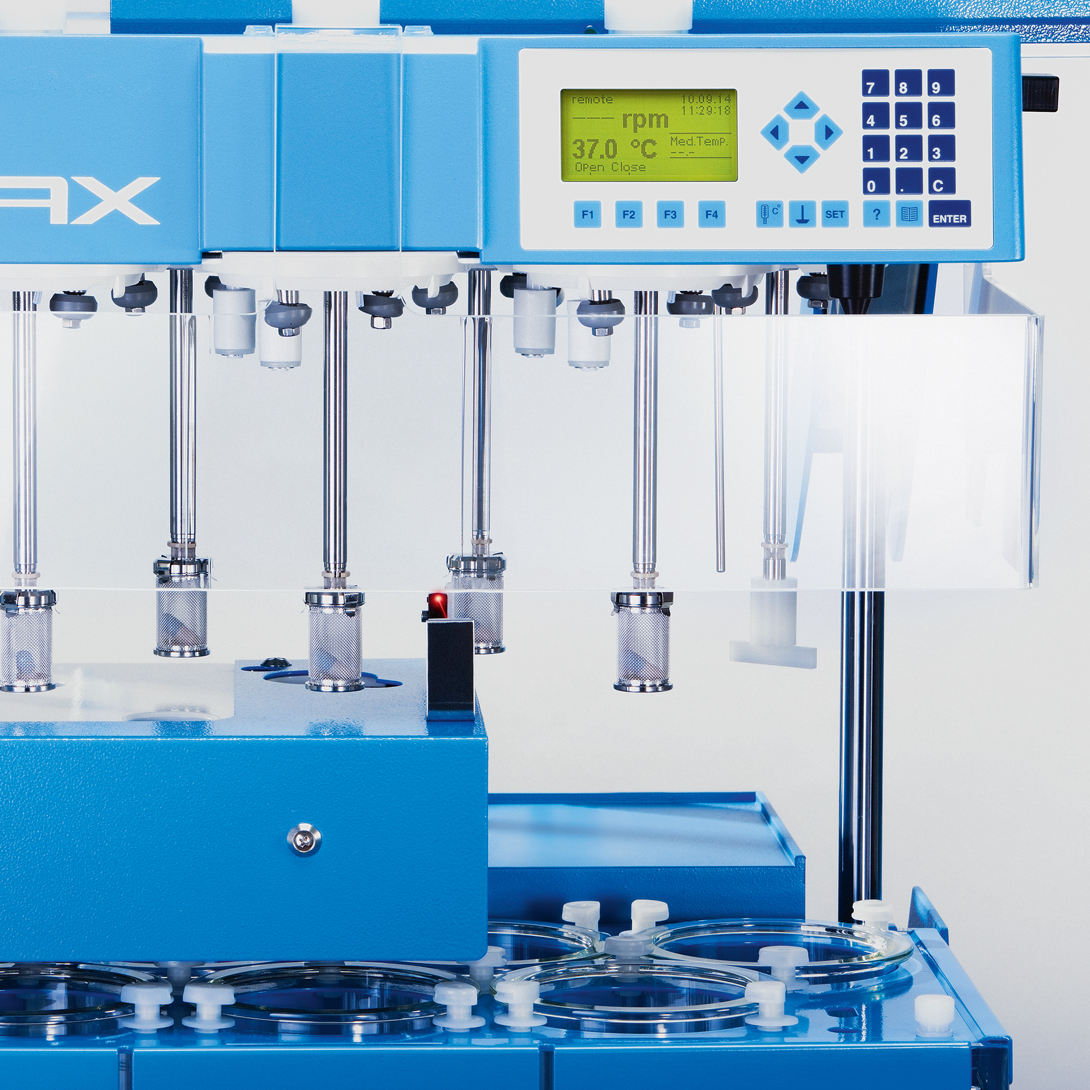 Fast and reliable.
The BS60 Basket Station combines superior speed with reliablity. To reduce change-over time to an absolute minimum, all baskets are exchanged simultaneously. An integrated sensor checks basket presence to avoid incomplete test runs. The automated attachment and removal processes are executed with repeatable accuracy eliminating basket damage.